Shortened/display title
New Mexico Personal Injury Attorneys
$15 Billion+ Won

•

800+ Lawyers Nationwide

•

The Fee is FreeTM, Only Pay If We Win

•

America's Largest Injury Law Firm

•

Protecting Families Since 1988

•
Local Personal Injury Lawyers Who Care
When most people think of New Mexico, they think of the diverse landscape. New Mexico offers residents and visitors everything from densely forested mountains to expansive deserts.

Although New Mexico's landscape is beautiful, accidents and injuries can happen anywhere. When someone is harmed because of another person's negligence, the injured person has the right to seek financial recovery.

If you have sustained an injury, make sure to consult with a personal injury lawyer in New Mexico. A qualified legal professional can help you get the money that you need to move forward.

As America's largest law firm, Morgan & Morgan proudly serves many clients in New Mexico. Look no further when you need the best legal representation available.

Our compassionate lawyers believe that all injury victims deserve justice. Do not hesitate to reach out to our firm.

To speak with an accomplished personal injury lawyer in New Mexico, complete the contact form on the Morgan & Morgan website. Our friendly staff will happily schedule a free case evaluation for you.
Free Case Evaluation
Tell us about your situation so we can get started fighting for you. We tailor each case to meet our clients' needs.
The Fee is FreeTM Only Pay If We Win.
Submit a Free Case Evaluation
You can find out if you qualify immediately.
Get a Call From Us
Our specialists will walk you through your case and collect all the right information to win your case.
Let Us Get to Work
Our specialized attorneys will handle every step of your case from start to finish. You don't pay until we win.
Hear From Our Clients
We've helped over 300,000 families across the United States. See what they have to say.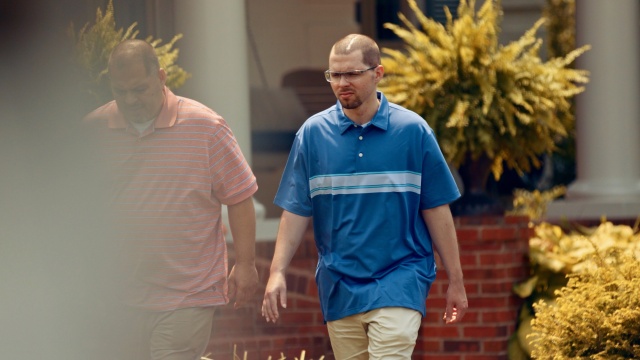 Our Personal Injury Lawyers
Have Over 55,000
5-Star
Reviews
They were caring and concerned about my case. They fought harder then I had intercepted. Communicated in many ways to make sure I understood. Thank you.
Georgia
Workers' Compensation
The staff was amazing, they treated me with the utmost respect and professionalism. Kept me informed every step of the way about my case. Always asked how I was doing and was prompt with responding to any of my questions or concerns. They are a great team!
Antonia
Premises Liability
Morgan and Morgan is truly the best law firm! PERIOD! You could consider yourself blessed when they take your case. Immediately, you can breathe. Anxiety goes from a 10 to 0! I needed them 3 TIMES! I wish I didn't have to hire an attorney but my family and I were blessed. We won every single time! Insurance companies truly know that they will take it to court! I got settlements for all 3 lawsuits. Never stepped a foot into a courtroom. Thank you so much Morgan & Morgan!
The entire Morgan & Morgan team, including my case manager Michelle Hill, have been a blessing! From the first phone call I made to them, they have been extremely compassionate, very helpful, and 100% professional. I would recommend Morgan & Morgan to anyone because THEY CARE!
Results may vary depending on your particular facts and legal circumstances.
See More
See Our Nationwide Results
We've won over $15 Billion for our clients in cases of all types. Let us work hard for you.
120,000,000
Car Accident
28,450,105
Medical Malpractice
820,000
Unpaid Overtime
91,000,000
Tobacco
3,140,804
Slip & Fall
8,800,000
Premises Liability
1,331,245
Social Security
1,800,000
Civil Rights
Types of Personal Injuries in New Mexico
No one ever plans to be involved in an accident. Sadly, mishaps and unfortunate incidents occur every day across New Mexico.
 
Some accidents only cause frustration and anger. Other types of accidents can result in serious and life-altering injuries for those involved.
 
When an accident or injury is caused by the negligence of an individual or business, the victims have a right to seek compensation for the losses that they sustained.
 
Some of the most common types of accidents and personal injuries include:
Car accidents
Motorcycle accidents
Commercial trucking accidents
Slip and fall or trip and fall accidents
Workplace and on-the-job injuries
Medical malpractice injuries
Injuries caused by defective products
Traumatic brain injuries
And more
No matter what type of injury you suffered, you deserve financial recovery that can help you get back on your feet. The accomplished team at Morgan & Morgan can handle any type of accident or injury case.
 
Since our firm was founded in 1988, our lawyers have tirelessly fought for the rights of accident and injury victims. When you need the best personal injury lawyer in New Mexico, contact Morgan & Morgan.
What a Personal Injury Lawyer in New Mexico Will Do for You
Even if you know that you are owed financial compensation, you may be unsure about what a personal injury lawyer does.
 
The personal injury claims process is highly complicated. It requires extensive work and very specialized legal knowledge.
 
After an injury, victims should be focused on their own health and healing. They should not be burdened with the complex requirements and challenges of managing a personal injury case.
 
When you hire a skilled personal injury lawyer in New Mexico, they will handle all of the important aspects of your legal case. For example, an accomplished attorney will:
Collect necessary documents, including police reports and medical records, if necessary
Speak to anyone who witnessed your accident
Consult with experts and specialists
Draft and file required legal documents
Carefully examine the facts of your case to determine liability
Negotiate forcefully on your behalf
Prepare your case for trial, if necessary
These are only a few examples of the things that a personal injury attorney can do for you. Successfully recovering compensation in an accident case requires years of legal experience.
 
The knowledgeable team at Morgan & Morgan has a long track record of success. Over the years, we have secured more than a million successful verdicts and settlements.
 
We can do the same in your accident or injury case. To schedule a consultation with a personal injury lawyer in New Mexico, contact our firm.
Typical Categories of Damages in Injury Cases
"Damages" refer to payments made to the victim of an accident by the liable party. In most personal injury cases, the victim can hope to recover "compensatory" damages.
 
These damages are designed to compensate the injured person for the losses that they have suffered. In most cases, damages are not intended to provide a profit or make the victim wealthy.
 
The goal of compensatory damages is to restore the victim to their previous financial state. There are two main categories of compensatory damages in personal injury cases, which are known as "economic" and "non-economic" damages.
Economic Damages
This type of compensatory damages provides recompense for the direct monetary losses that the injured person sustained. Economic damages are the ones most people think of when they hear about financial recovery after an accident.
 
Some of the most common examples of economic damages include:
Payments for repairing or replacing damaged property
Medical bills and expenses
Expenses for anticipated future medical care
Payments for lost wages or income from missed work
Any type of direct financial loss that resulted from an accident or injury can be recovered through economic damages. 
 
Calculating appropriate economic damages in a personal injury case involves calculating the total monetary cost to the victim. A skilled attorney will use documents like receipts, invoices, and bills to determine the economic damages in your case.
Non-Economic Damages
The other common category of compensatory financial recovery is called "non-economic" damages. These payments are intended to make up for the intangible and non-monetary losses that the victim sustained. 
 
Oftentimes, the non-economic damages are the most difficult and challenging ones for the victim and their family. This is especially true if the injury results in long-term or chronic medical conditions.
 
Some injury victims face lifelong disability or disfigurement. When someone's negligence leads to an accident, it is not only about money. 
 
Injured persons typically suffer a wide range of negative consequences. Victims deserve compensation for all of the losses that they suffer.
 
Some typical examples of non-economic damages include payments for:
Pain and suffering
Mental distress, which can include anxiety, stress, panic, and depression
Disfigurement and disability
Embarrassment
Loss of enjoyment of life
Loss of consortium­ (often found in wrongful death cases)
Even though these outcomes do not result in a financial loss, they present some of the most serious problems for accident victims. Being unable to engage in the hobbies and activities you used to love can be highly traumatic.
 
At Morgan & Morgan, we believe that victims deserve to be made financially whole. We know that no amount of money can make up for all the losses from an accident or injury. But victims deserve significant compensation for the harm that they endure.
Punitive Damages
Some damages are not intended to compensate the victim for a direct loss, whether it's monetary or non-monetary. Punitive damages are only awarded by a jury when the at-fault party has behaved in a particularly outrageous or egregious manner.
 
The goal of punitive damages is to punish the responsible party for their reckless and negligent behavior. The hope is that these damages will act as a deterrent to other reckless parties.
 
It is important to note that punitive damages are rare in personal injury cases. To accurately estimate the value of your injury or accident claim, consult with a personal injury lawyer in New Mexico.
How Do Personal Injury Lawyers Handle Attorneys' Fees?
In most cases, reputable injury attorneys are compensated through a contingency fee payment structure. This means that a portion of the winnings from an injury case will be used to cover the cost of legal services.
 
When you hire a personal injury lawyer, you and your attorney will agree to designate a certain percentage of the recovery from your case for legal services. That percentage is only given to your legal representative when your case has been resolved.
 
In other words, the attorneys' fees are contingent on the client receiving money. With a contingency fee approach, you will not pay a single dime unless you get the compensation that you deserve.
 
Do not hire a lawyer or firm that demands payment before taking your case. 
 
An injury claim that ends in a quick settlement may require a smaller contingency percentage rate. If your case goes to trial, the percentage may be slightly higher.
 
The legal team at Morgan & Morgan believes that all victims deserve competent legal representation. You should not have to worry about paying legal fees upfront.
 
Because we are paid through contingency fees, you can trust that we are always fighting hard in your best interests.
How Long Will My Personal Injury Case Take?
There is no single answer to this question because every accident and injury case is different. Still, the legal process can be lengthy.
 
Your attorney will need to draft and file many important documents to register your complaint. After that, it may take months to fight for and receive compensation.
 
If your case requires litigation, it may take longer. But no matter how long it takes, it is vital to hire an attorney that will pursue your case fully.
 
The team at Morgan & Morgan will work tirelessly to get the money that you deserve.
Schedule a Consultation with Morgan & Morgan
No matter what the circumstances of your accident or injury might be, we can help. With over 800 trial-ready attorneys nationwide, Morgan & Morgan has recovered over $15 billion for our clients.
 
During your initial consultation, we will happily answer any questions that you have about the legal process. Fill out the simple contact form on our website to arrange a no-cost case evaluation today.
 
Let Morgan and Morgan fight for you!