Shortened/display title
Nebraska Personal Injury Attorneys
$15 Billion+ Won

•

800+ Lawyers Nationwide

•

The Fee is FreeTM, Only Pay If We Win

•

America's Largest Injury Law Firm

•

Protecting Families Since 1988

•
Local Lawyers Who Care
If you get injured in an accident, your life looks completely different after the wreck.
At Morgan & Morgan, we know just how hard it is to move on with your life after an accident. When you need to hire a Nebraska personal injury lawyer who has ample experience and a strong background in this area, it's important to take action quickly. We've been working on behalf of personal injury victims since 1988 and since then we have recovered over $15 billion on behalf of those victims.
No matter what kind of personal injury accident you've been hurt in, the knowledgeable Nebraska personal injury lawyers in our offices might be able to help you. We provide no-risk, free case evaluations so that you can understand what's involved in moving forward with your claim. We believe that all victims have the right to legal representation to advocate for their best interests. In many cases working with a Nebraska personal injury lawyer can reduce the stress that you are facing in this difficult time of your life.
Our lawyers have helped numerous other victims through similar challenges, so they will guide you through this process so that you're prepared for what to expect at every level. Your lawyer should have plenty of experience in serving other personal injury victims who are coping with their injuries and attempting to file a suit at the same time.
At Morgan & Morgan, we provide high-quality legal representation for injury victims in Nebraska and all across America. Since our founding more than 30 years ago, we've won upwards of $15 billion for people just like you.
Although we're bigger now than we once were, our firm has remained committed to what's made us successful: Treating every client like family. From start to finish, you can count on us to handle your case with the care and attention it deserves.
No matter the cause of your injury – car crash, slip and fall, motorcycle accident, or something else – the attorneys in our Nebraska offices are here to help. Schedule a free, no-risk case evaluation today.
Estamos aquí en Nebraska: Vivimos y trabajamos en Nebraska. Nuestro sitio de web en Español, abogados.com, ayuda la población latina de Nebraska. Complete una evaluación de caso gratis hoy.
Free Case Evaluation
Tell us about your situation so we can get started fighting for you. We tailor each case to meet our clients' needs.
The Fee is FreeTM Only Pay If We Win.
Submit a Free Case Evaluation
You can find out if you qualify immediately.
Get a Call From Us
Our specialists will walk you through your case and collect all the right information to win your case.
Let Us Get to Work
Our specialized attorneys will handle every step of your case from start to finish. You don't pay until we win.
Hear From Our Clients
We've helped over 300,000 families across the United States. See what they have to say.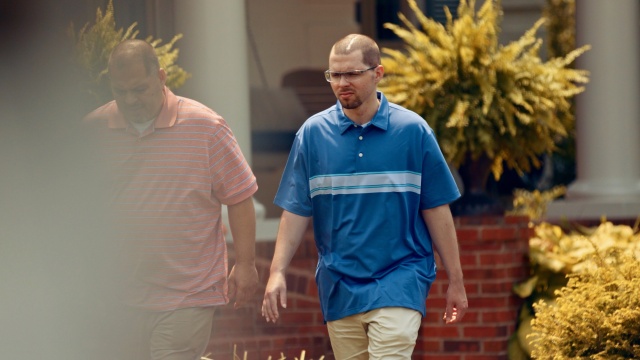 Our Personal Injury Lawyers
Have Over 55,000
5-Star
Reviews
They were caring and concerned about my case. They fought harder then I had intercepted. Communicated in many ways to make sure I understood. Thank you.
Georgia
Workers' Compensation
The staff was amazing, they treated me with the utmost respect and professionalism. Kept me informed every step of the way about my case. Always asked how I was doing and was prompt with responding to any of my questions or concerns. They are a great team!
Antonia
Premises Liability
Morgan and Morgan is truly the best law firm! PERIOD! You could consider yourself blessed when they take your case. Immediately, you can breathe. Anxiety goes from a 10 to 0! I needed them 3 TIMES! I wish I didn't have to hire an attorney but my family and I were blessed. We won every single time! Insurance companies truly know that they will take it to court! I got settlements for all 3 lawsuits. Never stepped a foot into a courtroom. Thank you so much Morgan & Morgan!
The entire Morgan & Morgan team, including my case manager Michelle Hill, have been a blessing! From the first phone call I made to them, they have been extremely compassionate, very helpful, and 100% professional. I would recommend Morgan & Morgan to anyone because THEY CARE!
Results may vary depending on your particular facts and legal circumstances.
See More
See Our Nationwide Results
We've won over $15 Billion for our clients in cases of all types. Let us work hard for you.
120,000,000
Car Accident
28,450,105
Medical Malpractice
820,000
Unpaid Overtime
91,000,000
Tobacco
3,140,804
Slip & Fall
8,800,000
Premises Liability
1,331,245
Social Security
1,800,000
Civil Rights
Why Should I Speak With a Lawyer?
After an accident, there are many different things to think about. First of all, there is the physical pain you are coping with on a daily basis. That pain or the injuries might be so severe that you are unable to go to work. At the same time, medical bills are mounting and you are dealing with the emotional scars of the accident too and wondering why you had to be the one to suffer the consequences of someone else's negligent behavior. If you are not able to go to work for your injury, you don't even have a source of income to help with those medical bills. Our Nebraska personal injury attorneys know that this is one of the most challenging times in your life and that you already have enough to deal with. We work hard to do everything in our power to help you recover the compensation you deserve, including:
      Collecting all evidence like police reports and witness statements
      Investigating the true cause of your injury
      Analyzing the evidence collected to identify the true value of your claim
      Sharing details with the insurance company and working to negotiate a settlement on your behalf
      Preparing your case for litigation if we are unable to end settlement negotiations in a reasonable and fair offer
We have guided many different personal injury victims through the legal process in Nebraska and we take this role seriously. We know that you will have many questions and will want to be kept informed about the status of your case during this time. We take this responsibility seriously and put our clients first.
Your case might take a different path than you expect, so you want a lawyer in your corner who is there to help you adapt and overcome as needed. You do not have to handle this case on your own and you shouldn't put that pressure on yourself, either.
Selecting the right lawyer is about more than someone managing the legal aspects of submitting your paperwork to court. You want an advocate in your corner who has compassion for how you have suffered already. Our lawyers recognize that we're probably working with you at the darkest stage of your life as you try to figure out what your future looks like. It's that care and concern we bring to every call with you and it's that drive to protect your best interests when we're fighting for you in court.
What Kinds of Compensation Can You Recover?
The law recognizes that victims of personal injury accidents deserve compensation. Their lives often look extremely different than they did prior to the accident and all due to another person's negligent actions. This is when we bring together all of the evidence evaluated in your case to make a claim for full and fair compensation. This will vary from one case to another but as a Nebraska personal injury lawyer can tell you, it might include compensation for:
      Your medical costs, such as surgery, medications, hospital bills, or physical therapy
      Lost wages that you have had to incur due to being unable to go to work
      Reduced earning capacity if your injuries have left you with far-reaching consequences that have rendered you unable to earn as much as you did prior to the accident
      Emotional damages to compensate you for the injuries' psychological impact
The types of compensation you can recover will depend on whether or not you are able to resolve things in settlement or in court. At the beginning of your case, our Nebraska personal injury lawyers sit down to evaluate all the facts of the incident at hand to arrive at a compensation number that would fully enable you to move on with your life. This involves calculations of costs that have already been incurred, such as medical bills you've already received but also future medical expenses so that you have the best possible opportunity to recover as much as possible and live a healthy and meaningful life in the future. Far too many insurance companies count on victims not to hire a Nebraska personal injury lawyer. 
This means that without a Nebraska personal injury lawyer you may be unable to recover the compensation you deserve. Insurance companies have a vested interest in protecting their bottom line and will often lowball these settlement offers. Taking a lump sum settlement from the insurance company's first suggestion or visit to the settlement offer table could expose you to unnecessary problems and issues. Make sure you have a Nebraska personal injury lawyer to support you in this very important component of your case.
Your Nebraska personal injury lawyer will look at how the accident has already hurt you and will help you plan for the future so that you can arrive at a settlement number that compensates you for the remainder of the injury's impact to your life. Don't let your future be at risk with a personal injury case; hire a NE personal injury lawyer from the moment you realize that your injuries are serious.
How Long Will My Case Take?
Some personal injury cases are resolved relatively quickly but this is usually the case when the injuries are minor and the cases are uncomplicated. Most personal injury lawsuits, however, are very complicated as our Nebraska personal injury lawyers can tell you. From drafting and filing the initial complaint all the way through the process of getting a verdict or a settlement, there are numerous different steps involved and it can be very helpful to have a Nebraska personal injury lawyer there with you for each step. Most cases will take months to arrive at a resolution but the more complicated personal injury cases might even take years. It is very important to recognize the long term value of working with Nebraska personal injury lawyers for fair compensation. You may be able to recover far more than what the insurance company says and our Nebraska personal injury lawyers may be there to help you get it.
Can I Afford a Personal Injury Lawyer?
The last thing a personal injury victim wants to think about is being unable to afford legal representation. At Morgan & Morgan we have worked with many victims who are dealing with the most complicated financial challenge of their lives in recovering from an accident. It is important for you to recognize that you will not pay anything out of pocket to start working with our personal injury lawyers. Rather we take cases on a contingency fee basis which means we are only paid when the case is concluded with a successful settlement or verdict. This money does not come from out of your own pocket but instead as a percentage out of the settlement or verdict received for you.
Contact a Nebraska Personal Injury Lawyer
If you have been injured, you may be entitled to compensation. You can find out more about recovering compensation for your injuries by contacting an attorney at one of our Nebraska locations. Remember, it costs nothing upfront and we are only paid if your case is successful so don't wait to contact us today.       
You have a maximum of 4 years from the date of the accident to file a lawsuit in Nebraska. There are many other reasons why it makes sense to file a lawsuit sooner than this deadline. You want to protect your rights to recover compensation and one of the best ways to do this is to retain a Nebraska personal injury lawyer immediately.