Shortened/display title
Montana Personal Injury Attorneys
$15 Billion+ Won

•

800+ Lawyers Nationwide

•

The Fee is FreeTM, Only Pay If We Win

•

America's Largest Injury Law Firm

•

Protecting Families Since 1988

•
Local Personal Injury Lawyers Who Care
Do you need to hire a personal injury lawyer in Montana? If another person's reckless or negligent actions left you reeling from the consequences, you need a Montana personal injury lawyer. Morgan & Morgan has extensive experience in this field and a strong track record of helping personal injury victims whose lives have been forever shaped by the few moments in an accident.
If another person was driving drunk, driving distracted, failed to maintain their property, and left you dealing with a slip and fall or any other similar incident, you deserve to have the legal support provided by an experienced personal injury team. A personal injury lawyer in Montana will guide you through each aspect of the case so that you are prepared for what to anticipate and some of the common pitfalls and challenges. You want a lawyer who has been there before and one who has advocated strongly on behalf of victims.
At Morgan & Morgan, our track record is known nationwide, not just in Montana. That's because we take the injuries sustained by victims very seriously. We know that your life will never look the same after a big injury and it's why we look into every aspect of your case to give you the best possible chance at recovering compensation to move on.
Whether it's a concussion, broken bones, paralysis, or a combination of injuries sustained, it's vital that you're able to find a path forward with your life. This is where the help of the right law firm comes into play.
At Morgan & Morgan, we have a nationwide reputation for tackling the big personal injury cases. We're known for our resources and our extensive experience in this area. We know what it takes to advocate for a victim's rights and it's a responsibility that we keep as a top priority.
At Morgan & Morgan, we provide high-quality legal representation for injury victims in Montana and all across America. Since our founding more than 30 years ago, we've won upwards of $15 billion for people just like you.
Although we're bigger now than we once were, our firm has remained committed to what's made us successful: Treating every client like family. From start to finish, you can count on us to handle your case with the care and attention it deserves.
No matter the cause of your injury – car crash, slip and fall, motorcycle accident, or something else – the attorneys in our Montana offices are here to help. Schedule a free, no-risk case evaluation today.
Estamos aquí en Montana: Vivimos y trabajamos en Montana. Nuestro sitio de web en Español, abogados.com, ayuda la población latina de Montana. Complete una evaluación de caso gratis hoy.
Free Case Evaluation
Tell us about your situation so we can get started fighting for you. We tailor each case to meet our clients' needs.
The Fee is FreeTM Only Pay If We Win.
Submit a Free Case Evaluation
You can find out if you qualify immediately.
Get a Call From Us
Our specialists will walk you through your case and collect all the right information to win your case.
Let Us Get to Work
Our specialized attorneys will handle every step of your case from start to finish. You don't pay until we win.
Hear From Our Clients
We've helped over 300,000 families across the United States. See what they have to say.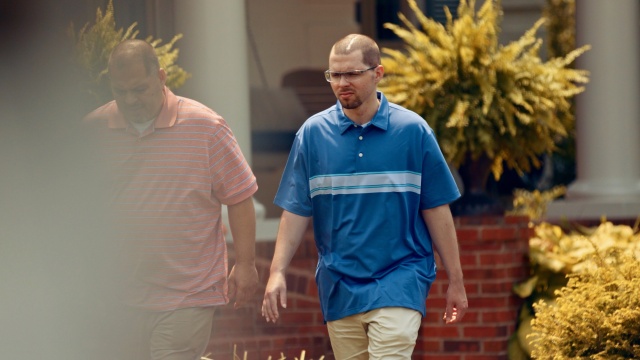 Our Personal Injury Lawyers
Have Over 55,000
5-Star
Reviews
They were caring and concerned about my case. They fought harder then I had intercepted. Communicated in many ways to make sure I understood. Thank you.
Georgia
Workers' Compensation
The staff was amazing, they treated me with the utmost respect and professionalism. Kept me informed every step of the way about my case. Always asked how I was doing and was prompt with responding to any of my questions or concerns. They are a great team!
Antonia
Premises Liability
Morgan and Morgan is truly the best law firm! PERIOD! You could consider yourself blessed when they take your case. Immediately, you can breathe. Anxiety goes from a 10 to 0! I needed them 3 TIMES! I wish I didn't have to hire an attorney but my family and I were blessed. We won every single time! Insurance companies truly know that they will take it to court! I got settlements for all 3 lawsuits. Never stepped a foot into a courtroom. Thank you so much Morgan & Morgan!
The entire Morgan & Morgan team, including my case manager Michelle Hill, have been a blessing! From the first phone call I made to them, they have been extremely compassionate, very helpful, and 100% professional. I would recommend Morgan & Morgan to anyone because THEY CARE!
Results may vary depending on your particular facts and legal circumstances.
See More
See Our Nationwide Results
We've won over $15 Billion for our clients in cases of all types. Let us work hard for you.
120,000,000
Car Accident
28,450,105
Medical Malpractice
820,000
Unpaid Overtime
91,000,000
Tobacco
3,140,804
Slip & Fall
8,800,000
Premises Liability
1,331,245
Social Security
1,800,000
Civil Rights
Why Should I Speak With an Attorney?
You might have initially tried to manage your legal claim on your own before hiring a Montana personal injury lawyer. For example, you'll have plenty of medical records indicating that you have suffered serious injuries and therefore, you don't want to worry about connecting with a lawyer just yet. It's also possible that in the immediate aftermath of the accident you don't yet realize the full scope of your injuries. This is very common for car accident victims who are later diagnosed with serious issues, such as traumatic brain injuries or paralysis. If you are unable to work due to your injury, you may also have no way of paying the medical bills and expenses that are mounting.
This additional stress can be helped by hiring an experienced Montana personal injury lawyer who has been there before. We know that you already have enough on your plate during this challenging time in your life and we will fight hard on your behalf to give you the best possible chance for recovering the compensation you deserve. This usually starts by:
  Investigating the true cause of your injury and determining whether any other action, such as hiring an accident reconstruction team need to be taken.
  Looking through all evidence, such as police reports, witness statements, and other pertinent details.
  Evaluating your medical records in comparison with the evidence to determine the true value of your claim.
  Sharing communication and details with the insurance company and working to negotiate a settlement where possible.
  Preparing your case for trial in the event that negotiations do not yield a fair settlement offer.
There are many different things that can happen along this process and it is powerful to have a Montana personal injury lawyer in your corner as you work towards recovery and what your life means post-accident.