Shortened/display title
Idaho Personal Injury Attorneys
$15 Billion+ Won

•

800+ Lawyers Nationwide

•

The Fee is FreeTM, Only Pay If We Win

•

America's Largest Injury Law Firm

•

Protecting Families Since 1988

•
Local Lawyers Who Care
Whether you were hurt in a car accident, experienced a slip and fall, or got injured by a faulty product in Idaho, you could potentially have a personal injury case and collect damages such as medical bills, pain and suffering, and others.
At Morgan & Morgan, we provide high-quality legal representation for injury victims in Idaho and all across America. Since our founding more than 30 years ago, we've won upwards of $15 billion for people just like you.
Although we're bigger now than we once were, our firm has remained committed to what's made us successful: Treating every client like family. From start to finish, you can count on us to handle your case with the care and attention it deserves.
No matter the cause of your injury – car crash, slip and fall, motorcycle accident, or something else – the attorneys in our Idaho offices are here to help. Schedule a free, no-risk case evaluation today.
Estamos aquí en Idaho: Vivimos y trabajamos en Idaho. Nuestro sitio de web en Español, abogados.com, ayuda la población latina de Idaho. Complete una evaluación de caso gratis hoy.
Free Case Evaluation
Tell us about your situation so we can get started fighting for you. We tailor each case to meet our clients' needs.
The Fee is FreeTM Only Pay If We Win.
Submit a Free Case Evaluation
You can find out if you qualify immediately.
Get a Call From Us
Our specialists will walk you through your case and collect all the right information to win your case.
Let Us Get to Work
Our specialized attorneys will handle every step of your case from start to finish. You don't pay until we win.
Hear From Our Clients
We've helped over 300,000 families across the United States. See what they have to say.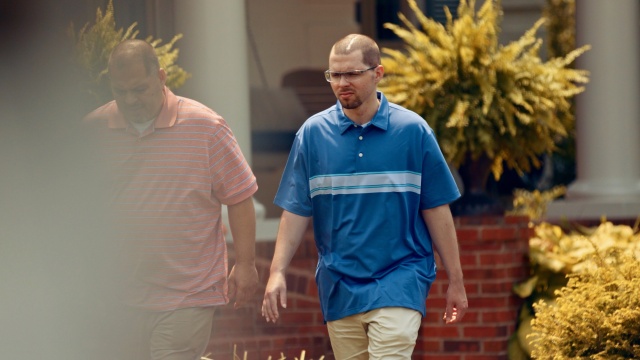 Our Personal Injury Lawyers
Have Over 55,000
5-Star
Reviews
They were caring and concerned about my case. They fought harder then I had intercepted. Communicated in many ways to make sure I understood. Thank you.
Georgia
Workers' Compensation
The staff was amazing, they treated me with the utmost respect and professionalism. Kept me informed every step of the way about my case. Always asked how I was doing and was prompt with responding to any of my questions or concerns. They are a great team!
Antonia
Premises Liability
Morgan and Morgan is truly the best law firm! PERIOD! You could consider yourself blessed when they take your case. Immediately, you can breathe. Anxiety goes from a 10 to 0! I needed them 3 TIMES! I wish I didn't have to hire an attorney but my family and I were blessed. We won every single time! Insurance companies truly know that they will take it to court! I got settlements for all 3 lawsuits. Never stepped a foot into a courtroom. Thank you so much Morgan & Morgan!
The entire Morgan & Morgan team, including my case manager Michelle Hill, have been a blessing! From the first phone call I made to them, they have been extremely compassionate, very helpful, and 100% professional. I would recommend Morgan & Morgan to anyone because THEY CARE!
Results may vary depending on your particular facts and legal circumstances.
See More
See Our Nationwide Results
We've won over $15 Billion for our clients in cases of all types. Let us work hard for you.
120,000,000
Car Accident
28,450,105
Medical Malpractice
820,000
Unpaid Overtime
91,000,000
Tobacco
3,140,804
Slip & Fall
8,800,000
Premises Liability
1,331,245
Social Security
1,800,000
Civil Rights
Personal injury law provides individuals with legal recourse and the opportunity to recover compensation if they suffered injuries due to the carelessness or recklessness of another. 
The costs of a personal injury, such as wage loss, healthcare expenses, and other losses, can be eye-watering. Data from the Centers for Disease Control and Prevention (CDC) shows that the estimated lifetime medical and work loss expenses due to injuries amounted to $671 billion in 2013 alone.
Who Can Be Sued in a Personal Injury Case?
Essentially, the harmed individual would sue the person, business, or entity that caused the accident and injuries of the victim. The defendant must have breached their "duty of care" for the victim to have a case. Examples of duty of care can include:
Motorists should operate their vehicles safely without carelessly causing accidents and injuries to other road users.
Grocery store management should ensure that the store is free from tripping and slipping hazards and other dangerous conditions.
Manufacturers of goods must take reasonable care that their products are free from defects that could harm consumers.
Doctors have the responsibility to treat their patients according to an acceptable standard of care.
Since individuals, businesses, and government agencies have a duty of care towards others, lawsuits can arise in a wide variety of circumstances, including but not limited to:
Traffic accidents
Defective consumer products
Negligent medical care
Nursing home neglect
Boating and aviation accidents
Animal attacks
Types of Personal Injury Cases
Not all who get hurt in an accident automatically have a personal injury case. To have a personal injury claim, another must have negligently or deliberately caused harm to the victim. Common examples of personal injury cases can include:
Car and Truck Accidents
According to the Idaho Transportation Department (ITD), one person was injured in a motor vehicle accident every 40.6 minutes in Idaho in 2017. Aggressive driving accounted for more than half of all crashes, followed by distracted driving. If you suffered injuries due to an aggressive or careless driver, you could be entitled to compensation. An Idaho injury lawyer from our firm can help you file a personal injury lawsuit whether you were injured in a truck, car, motorcycle, or other traffic accident. 
Premises Liability Cases
Slips and falls can be tragic, in particular for seniors who may have to give up independent living after suffering a severe fall injury such as a broken hip. Visitors to a property have the right to be reasonably safe, whether from hazardous conditions or crimes such as assaults and robberies. 
Slip and Fall
If you slipped or tripped and fell due to a dangerous condition on public or private property, you could have a case against a property owner or other responsible party. Dangerous conditions can include:
Insufficient lighting
Broken or missing floorboards
Wet floors
Potholes and cracks in sidewalks
Loose mats and rugs
Negligent Security
If a property owner failed to install appropriate security measures at their premises, such as adequate locks, gates, security cameras, and others, victims of a crime could have a personal injury case and seek compensation. Negligent security incidents can include but are not limited to:
Violent robbery
Assault
Attacks
Shootings
Murders
There can be other premises liability cases such as dog attacks and exposure to toxic chemicals. One of our attorneys can analyze your case and advise you of your legal options if you suffered an injury due to a property owner's negligence. 
Defective Product Lawsuits
Product liability claims can deal with numerous different products, including medications, children's toys, electrical appliances, car parts, and many other consumer products we use daily. If you or a loved one got injured by a design defect, manufacturing mistake, or false marketing and labelling, you could have a case and potentially receive compensation.  
Compensation You Could Recover
If you win a personal injury case, you could receive damages for your costs as well as your suffering associated with your injuries. In detail, you could receive the following types of compensation:
Healthcare Costs
You could be entitled to reimbursement for all your medical expenses in connection with the accident and injury, as well as future expected medical costs, such as:
Hospital stays and surgeries
Medical devices and accessories
Medications
Physiotherapy and other rehabilitation needs
A home health aide
Loss of Income
Suffering a catastrophic or permanent injury could leave you unable to return to work for some time or even forever. Victims could receive:
Past and present lost wages
Future loss of earning capacity
Pain and Anguish
Examples of non-economic damages you could receive can include physical pain, emotional distress, disability, loss of life enjoyment, and others.
Depending on your accident and circumstances, you could also be entitled to additional damages. 
How to Prove a Personal Injury Case
Most injury cases arise due to another party's negligence. To have a case, the plaintiff (the injured person bringing the lawsuit) must generally prove the following legal elements: 
Duty – the defendant owed the victim a duty of care. For example, all motor vehicle drivers owe other road users a duty of care.
Breach of Duty – the victim must prove that the at-fault party breached their legal duty. A breach can occur, for example, if the defendant in a car accident was drunk or distracted and caused the crash. 
Causation – the at-fault party's negligence must have caused the plaintiff's injury. 
Damages – to have a case, the plaintiff must have incurred actual damages, such as healthcare costs, lost income, pain and anguish, and others.  
How Do I Know if I Have a Personal Injury Case?
You could have a personal injury case if your accident and injury were caused by the negligence or deliberate action of another person, business, or entity. However, to have a chance of recovering compensation, you must first prove the fault of the liable party. A personal injury attorney can examine the circumstances and facts of your accident and advise you on your next best steps.
Which Damages Can I Pursue?
Since every personal injury case is unique, compensation that victims could pursue will also vary from one case to another. Generally, you could seek the following damages and others with a personal injury lawsuit:
Pain and suffering
Medical expenses
Loss of life quality and enjoyment
Lost wages
Future lost income
Emotional anguish
Disability
If the defendant in your case acted particularly recklessly and egregiously in causing your accident, you could potentially also receive punitive damages in addition to the compensation you are entitled to. Discussing your case with one of our seasoned personal injury lawyers in Idaho can help you determine the approximate worth of your case.
Do I Have to Pay Medical Bills From a Settlement?
In most cases, yes, you will have to reimburse your private health insurance or Medicaid/Medicare in a process called subrogation. However, how much you have to pay back can depend on several factors, including your insurance policies and your personal injury attorney's negotiation skills. 
It is important to note that ignoring the obligation to pay back your medical bills can have detrimental consequences. Health insurances, medical providers, and government agencies could issue medical liens. If you have received a medical lien, do not ignore it and hope it will go away. Instead, consult with a personal injury lawyer as soon as possible regarding your options. You could face collection action if you fail to pay back your medical bills on time.
Do I Have to Go to Court for a Personal Injury Claim?
According to the Bureau of Justice Statistics, most personal injury claims find an out-of-court resolution. However, if the parties cannot agree on a settlement figure, a personal injury claim can go all the way to trial. A trial is more likely when a lot of money is at stake or fault is not clearly established. One of our personal injury lawyers in Idaho can negotiate a fair out-of-court settlement with the at-fault party and relevant insurance companies. If this proves impossible, your lawyer can take your case all the way to trial and fight strongly for what you need and deserve after suffering a personal injury.
Can I Afford a Personal Injury Lawyer in Idaho?
Most personal injury lawyers do not charge attorney's fees upfront but instead work on a "no-win-no-fee" agreement, also called "contingency". You only have to pay the attorney's fee if and when they win and you receive a settlement. This makes it affordable to hire legal representation and assistance for a personal injury case. 
However, make sure you discuss the fees with your potential attorney. Some law firms, even though they work on a contingency basis, will charge clients for miscellaneous costs upfront. Those costs can include:
Court filing fees
Transcription fees
Expert witness fees
Costs for pulling documents
Morgan & Morgan believes that everyone deserves justice, regardless of their financial standing. We want to help victims who suffered harm through no fault of their own get the justice and compensation they deserve through the legal system. Therefore, when we handle your case, you pay absolutely nothing until and unless we win.
How Can I Prove Pain and Suffering?
Proving pain and suffering can be tricky. However, if you suffered significant injuries, you could be entitled to a considerable settlement amount for the pain and suffering you experienced. In general, seasoned personal injury attorneys can employ several methods to prove your pain and suffering for pursuing adequate compensation. Evidence can include: 
Medical bills and records
Physicians' statements
Your recovery period and medical prognosis
Photographs of your injuries
Psychological records and evaluations
Expert medical witness testimony
Our experienced personal injury attorneys generally work with medical experts to determine a dollar amount for your pain and suffering. 
Why Hire an Accident Attorney?
Victims could potentially handle a personal injury lawsuit on their own. However, it is easy to underestimate the complexity of handling a personal injury case without professional legal support and guidance. Resolving injury cases can require a great deal of legal knowledge, time-consuming research, handling stacks of paperwork, and much dedication. An attorney can help with:
Completing the necessary paperwork for your case
Negotiating a fair out-of-court settlement
Providing investigators and expert witnesses to build your case
Fighting strongly for you in court
According to the American Bar Association (ABA), self-represented litigants can be at a disadvantage. An attorney is not only there to fight for you at trial. They can protect your legal rights from beginning to end and ensure that the other side's lawyers or insurance companies treat you fairly. If you are suing a corporation or government body, you could be up against one or several attorneys, fighting tooth and nail to deny your claim.
Morgan & Morgan Can Fight for Your Rights
You don't have to get stuck with the burden of astronomical medical bills, wages losses, and other potential consequences of a personal injury. Let us take the weight off your shoulders and work tirelessly on holding the responsible party to account for your losses.
Morgan & Morgan's Idaho personal injury lawyers can gather vital evidence, hire experts to investigate your case and negotiate with the relevant insurance company. You, meanwhile, can focus on getting your life back. 
We have fought for the rights of the injured for over 30 years, recovering billions of dollars for our clients. Get started now to find out if we could help you get justice too.  Contact us for a free, no-obligation case review.