Baby Formula Enfamil Lawsuit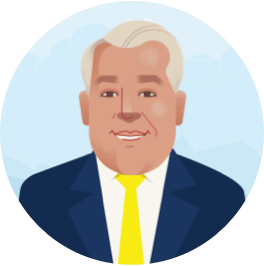 Find out if you are eligible for Toxic Baby Formula
Take our
free
quiz to see if you're eligible to file a lawsuit.
Begin quiz
Over the last few decades, doctors have recommended that prematurely born babies be given baby formula to support their growth and development, but a recent scientific study has uncovered evidence that some baby formula products aren't as healthy as we previously thought. According to the study, cow-milk-based formula products cause an increased risk of digestive disease, mainly necrotizing enterocolitis (NEC). Enfamil and Similac, two popular brands of baby formula, are at the forefront of the problem, as their products were highlighted in the study due to the risk they pose to developing babies. To make matters worse, Enfamil and Similac have yet to include the risk of digestive disease on their warning label, causing innocent parents to unknowingly feed a toxic product to their children.
No one should unknowingly endanger their wellbeing from a product they found on store shelves, especially when that product is marketed as a healthy alternative to breastfeeding for newborn children. All manufacturers have a responsibility to ensure the safety of their products prior to sale, and if they fail to do so, it's an actionable offense. If your child developed health concerns as a result of their baby formula, our attorneys understand your frustration and want to help. Together, we can hold these negligent manufacturers accountable for their injustice and set an example for others to follow in the future.
Complete a free, no-obligation case evaluation to get started.
Is There a Baby Formula Lawsuit?
Lawsuits have been filed against the manufacturers of Enfamil and Similac due to their failure to honestly disclose the side effects of their product. Their negligence has already caused serious damage, but the hope of the lawsuit is to remove the products from the market and prevent other families from losing the ones they love the most. If you have any of the following products in your home, it's best to find a safer alternative that doesn't jeopardize the wellbeing of your child:
Similac Special Care 20
Similac NeoSure
Similac Special Care 24
Similac Special Care 30
Similac Special Care 24 - High Protein
Similac Liquid Protein Fortifier
Enfamil Human Milk Fortifier
Enfamil NeuroPro EnfaCare 
Enfamil 24 Cal
How Dangerous Is Enfamil?
A recent scientific study found that prematurely born children who ingested cow-milk based Enfamil or Similac products were much more likely to develop necrotizing enterocolitis compared to other baby formula products. Necrotizing enterocolitis, a potentially life-threatening digestive condition that primarily affects newborns, causes immense intestinal damage that can lead to infections such as sepsis. Infants who suffer from serious cases of NEC often require surgery to repair and remove the damaged intestinal tissue, but in most cases, the child will go on to live a normal life.
However, there is always a risk that NEC can be fatal. Prematurely born children don't have rugged immune systems to fight off infections or harmful bacteria, and if they're suffering from a serious case, they could lose their lives. Some parents have already had to endure losing their children, yet the manufacturers have yet to include the risk of NEC on the warning label of their product. Their negligence is unacceptable considering the risk their product poses to innocent children, but we can make the change that will protect families across the country by working together and bringing the at-fault organizations to justice.
Contact Morgan & Morgan
In the most difficult moments of your life, Morgan & Morgan has your back. Discovering that someone else's negligence harmed your child is something that no parent should have to go through, but we're here to help you overcome the situation and get back on your feet. While the negligent manufacturers of Enfamil and Similac may think that they can use their resources to escape their liability, we stand with the victims. We're here to ensure that they answer for the damage they've caused and that you're compensated fairly for the hardship you've endured. Our product liability lawyers have the necessary experience, expertise, and resources to take on a bully of any size, making us an undeniable asset in your fight for justice.
If your child developed digestive health problems due to consuming Enfamil or any other toxic baby formula product, complete a free, no-risk case evaluation for more information on how to fight back.
Client Testimonial Videos
Lawrence F.
Homeowners Insurance
Patti P.
Premises Liability
Chandler Parsons
Auto Accident
Todd E.
Homeowners Insurance
Monty W.
Workers' Compensation
Lloyd T.
Workers' Compensation
Jazzmine A.
Birth (Medical Malpractice)
Christine C.
Medical Malpractice
Betty H.
Hurricane Insurance