Police Dog Injury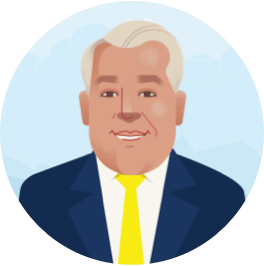 Find out if you are eligible for a Police Dog Injury Lawsuit
Take our
free
quiz to see if you have a case.
Begin quiz
Specially trained dogs (K-9 units) are a common tool of law enforcement and are used for a wide range of purposes. This includes detecting illegal goods and apprehending criminal suspects.  
Just like any other tool, however, police dogs can be misused and cause harm. Police dogs are powerful animals capable of inflicting extreme injuries. A trained police dog bites with enough pressure to puncture lite sheet metal, and police dog bites routinely cause crush wounds, tears, avulsions, and punctures. These injuries are far more severe than those caused by chemical spray, tasers, or batons. They often require medical treatment, sutures, or surgery, and can frequently leave permanent scarring. 
Because of the extreme danger posed by police dogs, they must not be used improperly. Far too often, however, police dogs are let off the leash to attack without reasonable cause.
For victims of the injuries that then result, pursuing compensation via legal action can be more complicated than it would be against a regular dog owner, but it is possible. If the use of a police dog was an unreasonable use of force under the circumstances, then justice and compensation may be in reach. 
If you or a loved one were a victim of an unjustified police dog bite, you deserve a chance at justice. Morgan & Morgan, civil rights lawyers, are available 24/7 to review your case for free, so call today. We want to fight for you. 
A Serious Use of Force
The use of a police dog to bite a suspect is a severe use of force.  Police dogs can cause more severe injuries than any other tool at an officer's disposal except their firearms. A dog bite is likely to cause more severe injury than being sprayed with a chemical agent, hit with a baton, or shot with a taser.  Because of the high risk of extreme injury from K-9 unit apprehensions, many law enforcement departments have begun to re-evaluate their dog-handling protocols. They have restricted the use of police dogs to apprehend unarmed persons.  
Common sense policies, such as requiring verbal warnings being issued before a police dog is released, help protect the public from unreasonable injury. But some police officers continue to misuse their K-9 units, releasing them without provocation, legal justification, or proper consideration for the risks involved. When misused, police K-9 units can cause violent, gruesome, and sometimes lethal injuries.  
Injuries caused by police dogs can include:
Deep lacerations from the dog's razor-sharp teeth. 

Broken bones caused by the force of a bite or from a fall caused by being tackled/dragged by the dog. 

Internal and or muscular injuries from being crushed by the dog's jaw or torn by their teeth.

Serious infections requiring long term medical treatment.  

Permanent scarring.
Injuries resulting from the unlawful use of police dogs demand compensation. 
The Fight For Justice 
Going up against a police department or other law enforcement agency can be intimidating. Morgan & Morgan's Civil Rights Practice is committed to shining a light on and putting an end to the dangers and harm of the unlawful use of police dogs.  And with Morgan & Morgan, you can afford to take on the government, no matter your financial situation. Our civil rights attorneys will always review your case for free, and you won't ever have to pay unless we win for you. 
The civil rights of people, just like you, are the foundation of our country and society, and you deserve to be treated fairly and for your case to be taken seriously. Call today. 
FAQs 
I was injured by a police dog while being arrested and was later convicted of that crime. Do I have a case? 
Possibly. It depends on whether the use of the dog can be justified by the circumstances surrounding your arrest. The appropriateness of specific use of force depends upon the circumstances of the arrest, not what the eventual outcome of the charges against you was. Everyone has a right to be free from excessive force.  
How can I afford to go up against the government? 
Morgan & Morgan is the largest personal injury firm in the United States, and we have the resources to pursue cases against anybody, including state and local government. With us, you can afford to take on the government and demand justice because you don't pay anything upfront or throughout the course of the case. You only pay a percentage of your eventual winnings, so you will never be stuck owing money you don't have. 
I think the police dog handler just made an innocent mistake, should I still pursue compensation? 
Yes. If you were injured, you deserve compensation. You might be worried about hurting your local police department, but we find that the opposite is true. When citizens demand accountability from the law enforcement that's supposed to serve them, police departments tend to get better. Training standards rise, and procedures are re-examined and improved. This benefits everyone, from the local community to the police officers themselves.
Client Testimonial Videos