Police Brutality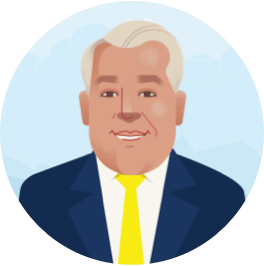 Find out if you are eligible for a Police Brutality lawsuit
Take our
free
quiz to see if you have a case.
Begin quiz
The police are supposed to make us feel safe and secure. Yet, far too often, incidents of police brutality leave people – especially minorities and other vulnerable groups – feeling just the opposite. 
The events in Minneapolis and other cities across the country following the death of George Floyd once again illustrate the alarming trend of police violence against the very people they are sworn to protect and serve.
If you or a loved one were the victim of police brutality, Morgan & Morgan's civil rights attorneys are here for you. We are available around-the-clock, ready to advocate on your behalf for justice and compensation. 
Schedule a free, no-risk case evaluation now.
What Is Police Brutality?
Police brutality is the unwarranted or excessive display of force by police against civilians, and it is a violation of your civil rights.
Examples include but are not limited to:
Racial profiling

Assault

Intimidation

Threats of violence

Verbal abuse

Excessive or unnecessary force

Forced or coerced confessions

False arrest

Sexual abuse

Rape

Wrongful shootings

Inmate abuse

Inappropriate use of tasers, nightsticks, and pepper spray

Illegal search and seizure

Falsified evidence

Wrongful death
How Can an Attorney Help?
It might seem like you're facing impossible odds as a victim of police brutality. Not only have you had your civil rights violated, but you're also up against an institution that's known to protect its own. Many police departments cover up bad acts and deny responsibility. Oftentimes, officers at the scene refuse to hold their fellow officers accountable.
Even so, Morgan & Morgan is uniquely equipped to help you achieve justice and financial restitution. Here's why: 
We are America's largest personal injury law firm, which means we have the resources to go to trial, if necessary

We have hundreds of dedicated attorneys and thousands of team members ready and willing to go the extra mile to achieve a favorable outcome

We have offices in cities across America, so if you were hurt, there's likely a highly-skilled legal team ready to help

Our track record speaks for itself: We've recovered upwards of $9 billion for our clients in 30-plus years

We fight for For The People, not the powerful institutions that seek to oppress your civil rights
Can I Afford An Attorney?
At Morgan & Morgan, we believe that everyone deserves an equal shot at justice, no matter their race, creed, national origin, financial status – anything. That's why we work on a contingency fee basis. It costs nothing to hire us, and we get paid only if your case is successful. Our earnings are a percentage of the favorable settlement or jury verdict we obtain for you.
Contact a Police Brutality Attorney
Just because the police are an authority figure doesn't mean they're always right. If they victimized you, it is your right to pursue justice and compensation. 
The attorneys at Morgan & Morgan are here to help. We're happy to review your case and discuss your legal options in a free, no-obligation consultation. Contact us today.
Client Testimonial Videos
Dawn G.
Social Security Disability
Georgia J.
General Injury
Thomas T.
Cast Iron Pipes
Kathy S.
Medical Malpractice
Former Client
Auto Accident
Salvador R.
Auto Accident
Monty W.
Workers' Compensation
Lafayette H.
Veterans Disability
Mike and Lynette R.
Hurricane Insurance
Robert S.
Social Security
Madeline A.
Hurricane Insurance
Alfred H.
Veterans Disability