$15 Billion+ Won
•
800+ Lawyers Nationwide
•
The Fee is FreeTM, Only Pay If We Win
•
America's Largest Injury Law Firm
•
Protecting Families Since 1988
•
Oil Rig Accidents
Need an Oil Rig Accident Lawyer?
Onshore and offshore oil rig work often introduces hazards that leave workers seriously injured. In fact, oil rig explosions and other accidents can disable and even kill people. If you were involved in an oil rig explosion, you have legal recourse. Learn more about these accidents and how our oil rig injury lawyers can help.
Common Types of Oil Rig Injuries
Dangers associated with working on oil rigs include:
Fires and explosions: Since oil is naturally flammable, fires and explosions are common.
Defective machinery: Defective equipment and machinery can cause workers to be crushed, maimed, or killed on the job.
Transportation accidents: Workers may be hurt during transit on the job site.
Weather: Hazardous weather can create dangerous situations in which workers are injured.
Slip-and-falls: Falls can be deadly, and insufficient safety equipment and poor weather may exacerbate the risk on oil rigs.
Chemical exposure: Potentially hazardous chemicals are used in the oil extraction process, and workers can suffer as a result of chemical exposure.
Negligence and human error can have devastating consequences if workers are killed or injured as a result of a colleague's attention lapse. Oil rig risks rise exponentially if workers lack sufficient training, if the job site lacks essential safety equipment, or due to negligence. Oil rig environments bring higher-than-average risks of workplace accidents, and many oil field workers pay the ultimate price with their lives while on the job. If something goes wrong, you have legal rights. Since oil companies aggressively fight these lawsuits, it's critical that you have an experienced attorney on your side.
Why Morgan & Morgan?
Morgan & Morgan has over 30 years of experience with personal injury law. While we have more than 800 lawyers today, at our core, we're a family firm that offers our clients the same care and compassion we extend to our loved ones. We're available 24 hours a day, seven days a week and never stop advocating for our clients. With us by your side, you'll never have to settle for less than you deserve. Our oil rig injury lawyers understand the laws affecting onshore and offshore oil rig accidents, and know how to construct a robust and viable case. Let us fight to obtain the compensation that reflects your pain and suffering, medical expenses, rehabilitation, lost wages, and punitive damages. We understand what you're going through and want to help through every step of the process. Discover what Morgan & Morgan can do for you — fill out this form for a free case evaluation.
Hear From Our Clients
We've helped over 300,000 families across the United States. See what they have to say.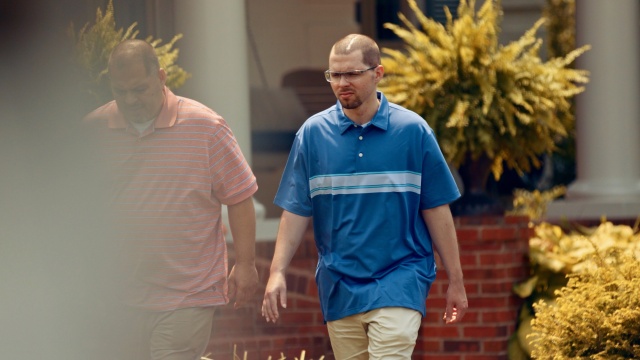 Our Personal Injury Lawyers
Have Over 55,000
5-Star
Reviews
They were caring and concerned about my case. They fought harder then I had intercepted. Communicated in many ways to make sure I understood. Thank you.
Georgia
Workers' Compensation
The staff was amazing, they treated me with the utmost respect and professionalism. Kept me informed every step of the way about my case. Always asked how I was doing and was prompt with responding to any of my questions or concerns. They are a great team!
Antonia
Premises Liability
Morgan and Morgan is truly the best law firm! PERIOD! You could consider yourself blessed when they take your case. Immediately, you can breathe. Anxiety goes from a 10 to 0! I needed them 3 TIMES! I wish I didn't have to hire an attorney but my family and I were blessed. We won every single time! Insurance companies truly know that they will take it to court! I got settlements for all 3 lawsuits. Never stepped a foot into a courtroom. Thank you so much Morgan & Morgan!
The entire Morgan & Morgan team, including my case manager Michelle Hill, have been a blessing! From the first phone call I made to them, they have been extremely compassionate, very helpful, and 100% professional. I would recommend Morgan & Morgan to anyone because THEY CARE!
Results may vary depending on your particular facts and legal circumstances.
See More
The Fee is FreeTM Only Pay If We Win.
Submit a Free Case Evaluation
You can find out if you qualify immediately.
Get a Call From Us
Our specialists will walk you through your case and collect all the right information to win your case.
Let Us Get to Work
Our specialized attorneys will handle every step of your case from start to finish. You don't pay until we win.
Call Us Now
See Our Nationwide Results
We've won over $15 Billion for our clients in cases of all types. Let us work hard for you.
$28,450,105
Medical Malpractice
$8,800,000
Premises Liability
$1,331,245
Social Security
Results may vary depending on your particular facts and legal circumstances.
Last updated on
May 03, 2023