Prilosec and Kidney Disease
Prilosec and Kidney Disease Lawsuits
Rating Overview
Based on 1067 Reviews
The Fee Is Free™. Only pay if we win.
America's Largest Injury Law Firm
Protecting Families Since 1988
$15 Billion+ Won
800+ Lawyers Nationwide
Free Case Evaluation
Tell us about your situation so we can get started fighting for you. We tailor each case to meet our clients' needs.
Results may vary depending on your particular facts and legal circumstances.
Nationwide Results
Porter Ranch Gas Leak
After SoCalGas's negligent oversight led to a leak of 5.7 billion cubic feet of gas in 2015, Morgan & Morgan recovered $1.8 billion for the 30,000 affected residents of Porter Ranch.
Jacob T. Rodgers v. City of Gainesville D/B/A Gainesville Regional Utilities
Summary 
In one of the first personal injury trials since the end of the Pandemic, Morgan & Morgan recovered $120 million for a client that was paralyzed by a city utility vehicle.
Estate of Frank Townsend v. RJ Reynolds, et al.
Summary 
After a family lost someone to lung cancer, our compassionate attorneys took their case and recovered $91 million in the fight against Big Tobacco.
Morgan Stanley Data Security Litigation
Summary 
Morgan & Morgan reached a $60 million class action settlement on behalf of those who had their data compromised by behemoth, Morgan Stanley.
Stephen Davis v. Levon Clark, Ricardo Williams, Marty Grifka and Derek Pak
McAdams v. Monier Lifetile, LLC
Case Summary
Morgan & Morgan's attorneys reached a $44 million settlement in a class-action lawsuit against Monier, an organization that made false claims about their faulty roofing tile products.
Coleman v. Martinez
Case Summary
After a delayed C-section caused a newborn to suffer a brain injury during childbirth, Morgan & Morgan recovered $38 million for the affected family.
Gold v. Lumber Liquidators
Case Summary 
Our team represented clients who sought to recover damages from Lumbar Liquidators after the company provided faulty flooring materials, resulting in a $28 million settlement on their behalf.
Clemmons v. ECORE et. al, Philadelphia County
Case Summary
Our team secured a $26,202,500 verdict—an enormous victory and a strong message to trucking companies who fail to take the proper precautions when maneuvering dangerous vehicles on our roads.
Brink v. Ruiz
After a long fight for justice, Morgan & Morgan finally obtained a successful, confidential settlement for Dustin Brink with the Defendants' insurance company.
Results may vary depending on your particular facts and legal circumstances.
Nationwide Results
Jacob T. Rodgers v. City of Gainesville D/B/A Gainesville Regional Utilities
Estate of Frank Townsend v. RJ Reynolds, et al.
Morgan Stanley Data Security Litigation
Stephen Davis v. Levon Clark, Ricardo Williams, Marty Grifka and Derek Pak
McAdams v. Monier Lifetile, LLC
Gold v. Lumber Liquidators
Clemmons v. ECORE et. al, Philadelphia County
Results may vary depending on your particular facts and legal circumstances.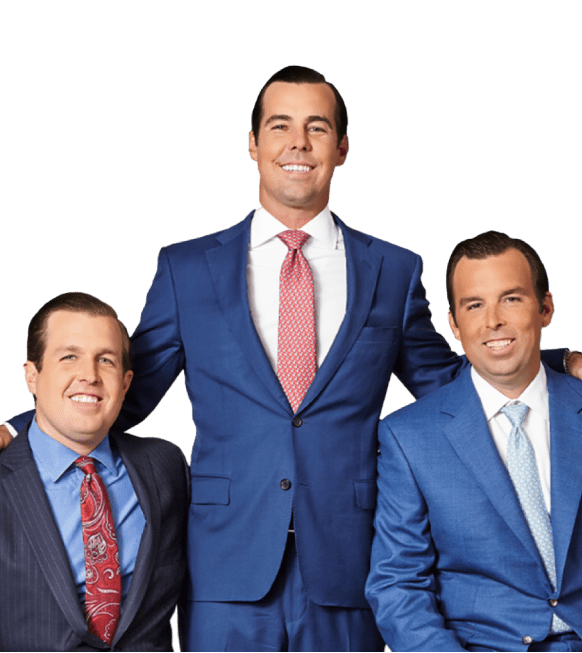 Prilosec and Kidney Disease Lawsuits
If, after taking Prilosec, you were diagnosed with kidney disease or another serious illness, you could have legal recourse and could potentially sue the manufacturer of the drug. Victims may be entitled to medical costs, pain and suffering, loss of wages, and other damages. 
Large drug manufacturers sometimes put profit before safety. We know this is wrong and are prepared to fight for your rights. If you suffered serious consequences due to a drugmaker's negligence, Morgan & Morgan could help you get justice. 
Timely action can be essential as there are time limits for drug lawsuits. Our dedicated legal team can determine your options for filing a Prilosec and kidney disease lawsuit. Contact us now to get started with a free case review.
What Is Prilosec?
Prilosec is an over-the-counter proton pump inhibitor (PPI) containing the active ingredient omeprazole. Omeprazole reduces the production of stomach acid, which can provide relief to sufferers of gastrointestinal conditions such as heartburn, indigestion, and others. 
According to the Mayo Clinic, Prilosec can treat the following conditions: 
Gastric ulcers
Duodenal ulcers
Gastroesophageal reflux disease (GERD)
Ulcers caused by the H. pylori bacteria 
Upper gastrointestinal bleeding
Side-Effects Linked to Prilosec
A variety of side effects have been linked to the use of Prilosec and similar PPI medications, including but not limited to:
Body aches 
Constipation
Breathing difficulties
Diarrhea and gas
Heartburn 
Nasal congestion
Drowsiness
Serious Diseases Potentially Linked to Prilosec
In addition to some of the expected side effects, Prilosec and other PPIs have in recent years come under fire for potentially being linked to serious diseases. A 2016 study published in Clinical Gastroenterology and Hepatology showed evidence that proton-pump inhibitors can cause stomach polyps and potentially even gastric cancer.  Prilosec has also been linked to:
Kidney disease and kidney failure
Esophageal cancer
Kidney inflammation
Elevated risk of fractures
Strokes
Pneumonia
Heart disease
Dementia
If you have suffered from any serious and unexpected side effects or illnesses due to Prilosec, get in touch with our responsive legal team today. You could potentially qualify for a Prilosec and kidney disease lawsuit and recover compensation.
Prilosec and Kidney Disease
Research published by the National Center for Biotechnology Information (NCBI) shows a concrete link between omeprazole, the main ingredient in Prilosec, and chronic kidney disease. Individuals who have used Prilosec long-term can be prone to developing serious and irreversible kidney problems. 
What Is Chronic Kidney Disease?
Chronic kidney disease, also called chronic kidney failure, is a progressive loss of kidney function. When chronic kidney disease progresses significantly, dangerous wastes and fluids can build up in a sufferer's body.  
Kidney failure is a "silent disease." In the early stages of chronic kidney failure, individuals may not notice any symptoms. The disease typically does not manifest with signs and symptoms until it is at an advanced stage. 
Unfortunately, there is to date no cure for chronic kidney disease. Patients typically progress to kidney failure and will eventually require dialysis or a kidney transplant to stay alive. 
You Could Be Entitled to Damages
Injured individuals have filed a variety of Prilosec lawsuits in recent years. You could potentially sue Prilosec manufacturer AstraZeneca if you suffered significant harm due to the drug. However, you do not have to stand up to a powerful global corporation on your own. Let us walk you through your legal options now by contacting us for a free and confidential consultation.
The Manufacturer of Prilosec Could Be Liable
No drug is without side effects. However, drug manufacturers are responsible for doing what they can to ensure their medications are reasonably safe. Moreover, drugmakers should disclose and warn consumers of all known side effects. Not doing so could be considered negligence. Powerful corporations deliberately failing to warn consumers of significant risks to their health in order to maximize profits is morally and ethically wrong. 
Current lawsuits against manufacturers of PPIs such as Prilosec and others allege that manufacturers knew of the potentially devastating side-effects of the drugs yet failed to warn consumers adequately. According to DrugWatch, Prilosec lawsuits put forward that manufacturer AstraZeneca was aware that Prilosec could cause serious kidney disease for at least a decade before warning consumers. 
Scroll down for more
How it works
It's easy to get started.
The Fee Is Free™. Only pay if we win.
Results may vary depending on your particular facts and legal circumstances.
Step 1

Submit
your claim

With a free case evaluation, submitting your case is easy with Morgan & Morgan.

Step 2

We take
action

Our dedicated team gets to work investigating your claim.

Step 3

We fight
for you

If we take on the case, our team fights to get you the results you deserve.
---
Client success
stories that inspire and drive change
Explore over 55,000 5-star reviews and 800 client testimonials to discover why people trust Morgan & Morgan.
Results may vary depending on your particular facts and legal circumstances.
Recent verdicts & settlements
FAQ
Get answers to commonly asked questions about our legal services and learn how we may assist you with your case.
Morgan & Morgan
If you have any concerns about your PPI medication or have noticed any unusual symptoms, speaking to your doctor can give you peace of mind. If you have been taking Prilosec for a long time, it can be a good idea to attend regular check-ups, particularly regarding kidney function.  

You May Be Able to Change Medication

If you are currently using Prilosec for occasional acid reflux and heartburn and are concerned about its safety, you could consult with your doctor about alternatives. Your doctor can advise you if over-the-counter antacids could help with controlling your symptoms. 

PPIs are strong acid inhibitors and can come with several side effects. Antacids, on the other hand, are generally less powerful, potentially safer, and may have fewer side effects than PPIs. However, always consult with a doctor before changing or stopping any current medications.

How Do I Prove My Prilosec and Kidney Disease Case?

Proving a bad drug lawsuit can be challenging and complex. Moreover, claimants will have to potentially stand up against a multinational company with teams of lawyers at their disposal. Generally, to have a case, injured individuals will have to prove with compelling evidence that:

The drug was defective or lacked adequate warning
The drug's defect directly caused injury
There are damages such as medical expenses  

Individuals harmed by a defective drug are generally entitled to seek damages with a lawsuit. Bad drug lawsuits typically revolve around one or a combination of the following three points:

1. Manufacturing defect

Drugs can get tainted or damaged during the manufacturing process. This can include wrong labelling on the drug, contamination, and other manufacturing mistakes.

2. Dangerous side effects 

Occasionally, dangerous side effects can come to light even after years of a drug being on the market. Sometimes, a manufacturer knew about a dangerous side effect and deliberately failed to warn consumers or physicians.

3. Failure to warn

Warning labels or instructions printed on medications are occasionally inadequate, potentially causing harm to individuals. 

Which Types of Compensation Could I Receive?

Every dangerous drug case is unique, and damages will depend on the severity of your injury as well as other facts of your case. However, victims of hazardous drugs could potentially recover: 

Current and future healthcare expenses 
Loss of income and loss of future earning capacity
Awards for physical pain and anguish
Awards for emotional distress
Out-of-pocket expenses

You could also be entitled to other and additional damages, depending on your specific expenses and circumstances. Morgan & Morgan understands the problems you may be facing after suffering injuries due to a dangerous drug. We have helped countless injured consumers recover the compensation they need to put their lives back together.

How Much Time Do I Have to File a Defective Drug Lawsuit?

Most lawsuits have a time limit, called the "statute of limitations". However, the amount of time available for filing a lawsuit differs from one state to another. Different rules may also apply regarding when the time starts ticking down. In some states, the statute starts running on the day the injury happened. In other states, time starts ticking from the day you noticed the injury or your doctor made a diagnosis.

Since the time for filing a lawsuit can be as short as one year in some states, you should contact a lawyer as soon as possible. A determined attorney from Morgan & Morgan can help you find out the best timing for your lawsuit and ensure no deadlines are missed. Waiting too long to take legal action could bar individuals from recovering the compensation they need.

Do I Need an Attorney to File My Prilosec Lawsuit?

Prilosec and kidney disease lawsuits typically involve complex legal issues and a considerable amount of paperwork. The evidence required to prove a case against a powerful drugmaker can be extensive and require the testimony of several expert witnesses. A specialized attorney can handle such potentially lengthy and tricky cases and has the tenacity required to see a bad drug lawsuit through from beginning to end.

How Much Does it Cost to Hire an Attorney?

Most attorneys handling bad drug claims work on a contingency basis. The injured person bringing the claim, also called "the plaintiff," will not be responsible for paying any upfront attorney's costs. The attorney will only get paid if and when they win the case. The fee in a contingency agreement is typically a percentage of the final settlement.

If you are a plaintiff in a class-action lawsuit, you will also not have to pay any upfront lawyer's fees as the attorney will receive their pay from the final settlement achieved with the class-action lawsuit. 

While lawyers' fees and potential upfront court filing costs can vary from one attorney to another, you do not have to pay a dime to Morgan & Morgan unless and until we win your case. 

Will I Have to Go to Court with a Prilosec and Kidney Disease Lawsuit?

Whether you will have to go to court depends on your specific case as well as the other side's willingness to settle out of court. If your attorney can recover a fair out-of-court settlement from the negligent party, you will not have to attend a trial. 
If you are a plaintiff in a class-action lawsuit, you will also not have to attend court. The lead plaintiff and attorney will handle the entire case, whether it is resolved in or out of court, on your behalf. 

Personal Injury Lawsuits Rarely Go to Trial

In most cases, personal injury lawsuits are resolved out of court, according to the U.S. Bureau of Justice Statistics (BJS). Defendants such as drug companies can prefer to settle before a lawsuit goes to trial, potentially incurring less negative publicity and expense. However, this is not necessarily a given. A personal injury lawsuit against a drug manufacturer or other party could go all the way to trial, especially if a lot of money is at stake or your case is heavily contested. 

If a defendant or insurance company in your lawsuit cannot agree to a fair settlement, your attorney can take your case to trial and fight for the best possible outcome. While bad drug lawsuits can be lengthy and go to trial, filing a suit may be the only way to get justice and recover the payout you need to go on with your life.

Morgan & Morgan Can Fight for Your Rights

If a company puts profits before the safety of their consumers, they should be held to account. The failure of a manufacturer to disclose serious side effects can have devastating, irreversible, and deadly consequences for consumers. 

Morgan & Morgan thinks it is unfair that victims of a hazardous drug and their families are left to shoulder the financial, physical, and emotional consequences. We do not shy away from holding large corporations to account. Our determined attorneys can represent victims and their families strongly in and out of court and fight for fair compensation. 

Find out about your legal options and next best steps by contacting us for a free case review now.
Scroll down for more
Load More