$15 Billion+ Won
•
800+ Lawyers Nationwide
•
The Fee is FreeTM, Only Pay If We Win
•
America's Largest Injury Law Firm
•
Protecting Families Since 1988
•
Dental Malpractice
For many people, no matter their age, going to the dentist is a chore. But as much as you might dread going to the dentist, chances are, you take some comfort in the thought that you'll receive quality care during your visit. Unfortunately, that's not always how it goes.
While the definition of dental malpractice varies from one state to the next, it generally involves harm to a patient due to substandard care. This may include anything from failure to diagnose or treat conditions to intentional misconduct. What do you need to prove dental malpractice claim, and how can a dental malpractice lawyer help you?
Elements of a Dental Malpractice Claim
To make a successful case for dental malpractice, there are a few facts the injured patient must establish:
Provider-Patient Relationship: A dentist-patient relationship must have been established.
Medical Standard of Care: The medical standard of care refers to the level of care a similarly skilled dentist would have provided given identical circumstances. This is typically established by an expert medical witness who has experience with the procedure in question.
Breach of Care: You must prove that your dentist caused your injury or made an existing condition worse through their actions or inactions. An expert medical witness can likewise help in establishing specifically how care was breached, such as by outlining which steps should have been taken to prevent the injury.
Severity of Injury: You'll need to document the nature and extent of your injury.
Examples of Dental Malpractice
Even routine procedures can go awry if your dentist doesn't meet their standard of care. Some of the most common examples of dental malpractice include:
Failure to diagnose conditions such as gum disease, oral cancer, and temporomandibular joint (TMJ) disorders
Improper extractions, which may lead to TMJ disorders, severed nerves, or fractures of the jaw
Failure to adequately treat complications such as infections
Improper administration of anesthesia
Failure to supervise hygienists and other employees
Missed diagnosis of conditions such as periodontal disease due to lack of X-rays and other necessary measures
Failure to plan dental implant treatment, leading to complications
Performing the incorrect procedure on the patient
Dental Malpractice FAQs
How a Dental Malpractice Attorney Can Help

If you believe you have been injured due to medical malpractice on the part of a dentist, orthodontist, or oral surgeon, you may be able to recover compensation for your medical bills, lost wages, pain and suffering, and other damages relating to your injury. The dental malpractice lawyers at Morgan & Morgan can:

Determine the strength of your case and whether your dentist breached their duty of care
Gather expert witnesses to establish how care was breached
Demonstrate that their breach of care directly caused you harm
Collect evidence in support of your claim
Take your case from start to finish with the appropriate attention to detail

Contact a Dental Malpractice Lawyer

Suffering from dental malpractice can be devastating physically, emotionally, and financially. While the dental malpractice attorneys at Morgan & Morgan can't help you heal any faster, we can help you recover compensation in a difficult time. For more than three decades, we've helped victims just like you. Find out how we can help by scheduling a free case evaluation now.
Hear From Our Clients
We've helped over 300,000 families across the United States. See what they have to say.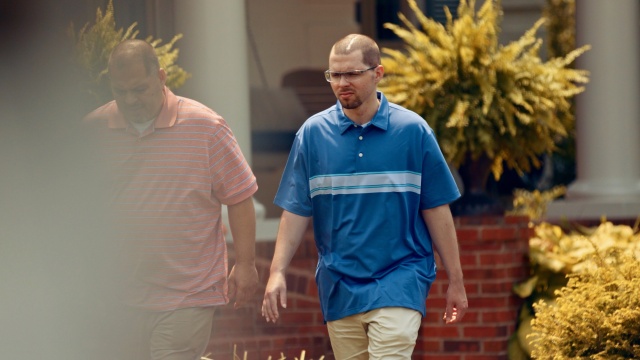 Our Personal Injury Lawyers
Have Over 55,000
5-Star
Reviews
They were caring and concerned about my case. They fought harder then I had intercepted. Communicated in many ways to make sure I understood. Thank you.
Georgia
Workers' Compensation
The staff was amazing, they treated me with the utmost respect and professionalism. Kept me informed every step of the way about my case. Always asked how I was doing and was prompt with responding to any of my questions or concerns. They are a great team!
Antonia
Premises Liability
Morgan and Morgan is truly the best law firm! PERIOD! You could consider yourself blessed when they take your case. Immediately, you can breathe. Anxiety goes from a 10 to 0! I needed them 3 TIMES! I wish I didn't have to hire an attorney but my family and I were blessed. We won every single time! Insurance companies truly know that they will take it to court! I got settlements for all 3 lawsuits. Never stepped a foot into a courtroom. Thank you so much Morgan & Morgan!
The entire Morgan & Morgan team, including my case manager Michelle Hill, have been a blessing! From the first phone call I made to them, they have been extremely compassionate, very helpful, and 100% professional. I would recommend Morgan & Morgan to anyone because THEY CARE!
Results may vary depending on your particular facts and legal circumstances.
See More
The Fee is FreeTM Only Pay If We Win.
Submit a Free Case Evaluation
You can find out if you qualify immediately.
Get a Call From Us
Our specialists will walk you through your case and collect all the right information to win your case.
Let Us Get to Work
Our specialized attorneys will handle every step of your case from start to finish. You don't pay until we win.
Call Us Now
See Our Nationwide Results
We've won over $15 Billion for our clients in cases of all types. Let us work hard for you.
$28,450,105
Medical Malpractice
$8,800,000
Premises Liability
$1,331,245
Social Security
Results may vary depending on your particular facts and legal circumstances.
Last updated on
Jun 08, 2023