$15 Billion+ Won
•
800+ Lawyers Nationwide
•
The Fee is FreeTM, Only Pay If We Win
•
America's Largest Injury Law Firm
•
Protecting Families Since 1988
•
Cancer Misdiagnosis Attorneys
As the second-leading cause of death, cancer causes considerable suffering for millions of patients and their loved ones. We rely on skilled physicians and specialists to diagnose and treat this devastating condition, but what if negligence prompts misdiagnosis? The results could prove devastating. Cancer misdiagnosis is far more common than most people suspect; experts at Johns Hopkins estimate that 1 in every 71 cases are incorrectly diagnosed. Furthermore, a shocking 1 in 5 cancers are misclassified. Often misdiagnosis or misclassification occurs when pathologists improperly analyze lab results.
In this time of suffering, you owe it to yourself to seek legal assistance from an attorney who cares about your health and well-being — and who is determined to serve justice. The cancer misdiagnosis lawyers at Morgan & Morgan can provide exactly that. The sooner you reach out, the sooner you can secure the damages you deserve.
Morgan & Morgan
Why Should I Contact a Cancer Misdiagnosis Attorney?

An experienced cancer misdiagnosis attorney can serve as an essential resource as you navigate the complications of the legal process. Your lawyer can offer extensive insight into your legal options, including the likelihood of success in a cancer malpractice lawsuit. From there, your attorney will serve as a loyal advocate, offering the aggressive representation needed to recover the following forms of compensation:

Medical expenses: If you suffered a false diagnosis, the damages from your case could cover hospital bills or other medical expenses that were all for naught. If your doctor failed to provide a prompt diagnosis, medical coverage can cover the expensive treatments, medications, and rehabilitative care that might not have been necessary if your cancer had been caught earlier.
Lost wages: Did you take time away from work as you received unnecessary treatments for incorrectly diagnosed cancer? Compensation for lost wages may be well within reach if you work with the right cancer malpractice attorney.
Pain and suffering: The emotional suffering associated with misdiagnosis cannot be overstated. Cancer misdiagnosis compensation takes this into account, with damages often reflecting anxiety, depression, and other sources of mental anguish. Pain and suffering damages also provide compensation for any physical affliction or discomfort experienced due to misdiagnosis.

Intimately familiar with medical malpractice — and specifically cancer misdiagnosis — the attorneys of Morgan & Morgan can help you navigate the unique complications of your case. Our trusted team of attorneys boasts an excellent track record in medical malpractice, having recovered extensive damages in some of the most complex cases imaginable. Compensation will not undo the pain you've suffered at the hands of so-called medical experts, but it can prove a considerable source of relief during this stressful time.

If you or a loved one has suffered due to a cancer misdiagnosis or another negligence-related medical issue, don't hesitate to get in touch. Contact us today to learn more about your legal options or to schedule a free case evaluation.
Hear From Our Clients
We've helped over 300,000 families across the United States. See what they have to say.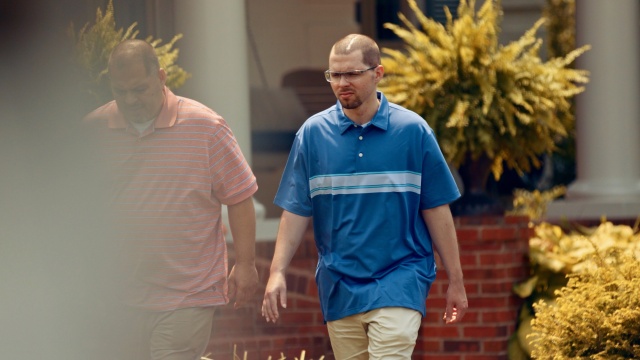 Our Personal Injury Lawyers
Have Over 55,000
5-Star
Reviews
They were caring and concerned about my case. They fought harder then I had intercepted. Communicated in many ways to make sure I understood. Thank you.
Georgia
Workers' Compensation
The staff was amazing, they treated me with the utmost respect and professionalism. Kept me informed every step of the way about my case. Always asked how I was doing and was prompt with responding to any of my questions or concerns. They are a great team!
Antonia
Premises Liability
Morgan and Morgan is truly the best law firm! PERIOD! You could consider yourself blessed when they take your case. Immediately, you can breathe. Anxiety goes from a 10 to 0! I needed them 3 TIMES! I wish I didn't have to hire an attorney but my family and I were blessed. We won every single time! Insurance companies truly know that they will take it to court! I got settlements for all 3 lawsuits. Never stepped a foot into a courtroom. Thank you so much Morgan & Morgan!
The entire Morgan & Morgan team, including my case manager Michelle Hill, have been a blessing! From the first phone call I made to them, they have been extremely compassionate, very helpful, and 100% professional. I would recommend Morgan & Morgan to anyone because THEY CARE!
Results may vary depending on your particular facts and legal circumstances.
See More
The Fee is FreeTM Only Pay If We Win.
Submit a Free Case Evaluation
You can find out if you qualify immediately.
Get a Call From Us
Our specialists will walk you through your case and collect all the right information to win your case.
Let Us Get to Work
Our specialized attorneys will handle every step of your case from start to finish. You don't pay until we win.
Call Us Now
See Our Nationwide Results
We've won over $15 Billion for our clients in cases of all types. Let us work hard for you.
$28,450,105
Medical Malpractice
$8,800,000
Premises Liability
$1,331,245
Social Security
Results may vary depending on your particular facts and legal circumstances.
Last updated on
May 02, 2023