$15 Billion+ Won
•
800+ Lawyers Nationwide
•
The Fee is FreeTM, Only Pay If We Win
•
America's Largest Injury Law Firm
•
Protecting Families Since 1988
•
Erb's Palsy
With more than two decades of experience handling birth injury claims, our attorneys understand the emotional and financial toll Erb's palsy can have on a child and their family. While in some cases Erb's palsy can be corrected on its own, the attorneys at our Florida offices have seen children who will have to deal with the injuries and handicaps associated with Erb's palsy for the remainder of their lives.
In helping children who were injured due to a medical provider's negligence, our attorneys have developed a successful track record of multimillion-dollar verdicts and settlements. While each case is different, these results helped to provide families with compensation for medical bills, mental anguish, loss of projected earning capacity, and other losses related to their child's condition.
If your child was born with Erb's palsy, you may be able to file a claim against your doctor or hospital with the help of a Florida birth injury attorney. To find out more about how our attorneys may be able to help you, please fill out our free case review form. In Florida, there is a time limit for filing claims, so do not hesitate to contact us today.
Morgan & Morgan
Can Medical Malpractice Cause Erb's Palsy?

While Erb's Palsy can occur naturally, the National Institute of Health states it is "frequently the result of trauma sustained during birth, possibly from medical malpractice."

In Florida, medical malpractice is defined as the failure of a medical professional to adhere to the standards of care, skill, and treatment that other medical professionals would provide under similar circumstances.

Medical malpractice can include acts performed — or not performed — during childbirth, as well as the failure to monitor the child in the womb in the weeks prior to delivery.

Causes of Erb's Palsy can include:

Shoulder Dystocia: This occurs when the child's shoulder is lodged against the mother's pelvic bone, creating the potential for a difficult delivery. The doctor delivering the child needs to be trained in alleviating the problem in a timely manner to avoid birth injuries and complications.

Breech Births: Children are typically delivered head-first; however, in some instances, they can become misaligned in the uterus and posed to be delivered feet first. This can put undue pressure on the child's head, neck, and shoulders, causing tearing and ripping of delicate nerves. Doctors should be aware of the likelihood of a breech birth from ultrasounds taken in the weeks and days prior to delivery. Failure to schedule a Cesarean section to reduce the risk of injury at birth could be considered negligence on the part of the physician.

Vacuum/Forceps Delivery: Some delivery complications, including breech births, misalignment, problems pushing naturally, prolonged labor, or concerning vital signs in the infant require doctors to use extraction tools such as vacuums and forceps. These tools are placed on the infant's head or shoulder and used to apply extra pressure to the child to attempt to dislodge the shoulder. Doctors should be trained in the use of these tools and be able to determine appropriate times to use them. When used improperly, vacuums and forceps can damage the infant's delicate skull, causing nerve damage in the neck, shoulders, and arms.

Excessive Force: During complicated deliveries, especially those that occur unexpectedly, doctors may become nervous that serious brain damage will occur due to a lack of oxygen and rush to deliver the child by pulling with too much pressure. This can cause nerve damage in the head, shoulders, and arms.

It is the responsibility of the medical professionals in charge of a child's delivery to familiarize themselves with the case and take note of any risk factors that may require special birthing procedures and plans. If the doctor and hospital staff fail to meet this standard of care and the child is injured as a result, the hospital may be liable for damages.

Choosing an Erb's Palsy Attorney

If negligence or medical malpractice contributed to your child's birth injury, the attorney you choose can significantly impact the outcome of your case. It is important to hire an attorney who has extensive knowledge of the intricacies of medical malpractice laws as well as experience litigating and negotiating birth injury cases similar to yours. Considering the resources the attorney has access to, including expert witnesses, medical experts, and supporting staff, should also factor into your decision.

Not only should you choose an attorney with substantial experience and knowledge, you should select someone who understands and empathizes with the difficulties you are currently facing and with whom you are comfortable working. You'll be working as a team, so choosing an attorney who is experienced, knowledgeable, and compassionate can make a substantial difference in the way your case is handled.

At Morgan & Morgan, our birth injury attorneys have more than two decades of experience handling medical malpractice claims. Our firm has in excess of 3,000 people on its team members, and our attorneys have strong relationships with consulting healthcare experts who can help demonstrate a link between your child's injuries and your medical provider's negligence. With decades of experience practicing personal injury law, we provide compassionate representation to those who were injured due to another's negligence.

What Can I Recover in Florida if My Child Is Born With Erb's Palsy?

Monetary damages may be awarded in cases where medical negligence caused Erb's palsy in a newborn. These damages can cover intangible losses as well as current and future medical expenses related to the child's injury. These damages may cover:

Formal physical therapy
Physiotherapy, including exercise
Hydrotherapy
Monthly follow-ups with clinicians
Medical equipment such as splinting to provide the child with a necessary level of comfort and to prevent further complications
Corrective surgeries, including muscle transfers
Future earnings losses
Pain and suffering

If you have a child who suffers from Erb's palsy, an attorney may be able to help you recover damages for your losses. A severe-enough birth injury, if it is proved that it was caused by a medical professional's negligence, has the potential to result in quite a bit of compensation, such as in this case in Chicago.

Florida has a strict statute of limitations for recovery in medical malpractice lawsuits; therefore, please do not hesitate to contact our birth injury lawyers today.
Hear From Our Clients
We've helped over 300,000 families across the United States. See what they have to say.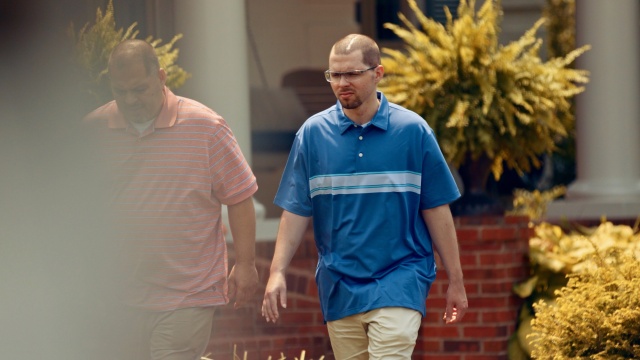 Our Personal Injury Lawyers
Have Over 55,000
5-Star
Reviews
They were caring and concerned about my case. They fought harder then I had intercepted. Communicated in many ways to make sure I understood. Thank you.
Georgia
Workers' Compensation
The staff was amazing, they treated me with the utmost respect and professionalism. Kept me informed every step of the way about my case. Always asked how I was doing and was prompt with responding to any of my questions or concerns. They are a great team!
Antonia
Premises Liability
Morgan and Morgan is truly the best law firm! PERIOD! You could consider yourself blessed when they take your case. Immediately, you can breathe. Anxiety goes from a 10 to 0! I needed them 3 TIMES! I wish I didn't have to hire an attorney but my family and I were blessed. We won every single time! Insurance companies truly know that they will take it to court! I got settlements for all 3 lawsuits. Never stepped a foot into a courtroom. Thank you so much Morgan & Morgan!
The entire Morgan & Morgan team, including my case manager Michelle Hill, have been a blessing! From the first phone call I made to them, they have been extremely compassionate, very helpful, and 100% professional. I would recommend Morgan & Morgan to anyone because THEY CARE!
Results may vary depending on your particular facts and legal circumstances.
See More
The Fee is FreeTM Only Pay If We Win.
Submit a Free Case Evaluation
You can find out if you qualify immediately.
Get a Call From Us
Our specialists will walk you through your case and collect all the right information to win your case.
Let Us Get to Work
Our specialized attorneys will handle every step of your case from start to finish. You don't pay until we win.
Call Us Now
See Our Nationwide Results
We've won over $15 Billion for our clients in cases of all types. Let us work hard for you.
$28,450,105
Medical Malpractice
$8,800,000
Premises Liability
$1,331,245
Social Security
Results may vary depending on your particular facts and legal circumstances.
Last updated on
May 02, 2023