$15 Billion+ Won
•
800+ Lawyers Nationwide
•
The Fee is FreeTM, Only Pay If We Win
•
America's Largest Injury Law Firm
•
Protecting Families Since 1988
•
Stryker Hip Replacement Recall
You've undergone the life-disrupting process of a full hip replacement, hoping to get back to the full and active lifestyle you led before your hip started ailing. But what if your metal-on-metal hip implant, which was supposed to last for at least 15 years, begins to break down after just a few years? What if that same hip implant is the cause of other symptoms you have been experiencing since the surgery, such as thyroid problems or vision impairment?
Our attorneys at Morgan & Morgan are currently investigating claims that Stryker Orthopaedic — the manufacturer behind previously recalled metal-on-metal hip implants Rejuvenate and ABG II — has yet another metal-on-metal hip implant product on the market that may be hurting consumers: the Accolade V40 femoral head.
If you received a hip implant, you may be able to recover compensation for your medical bills, pain and suffering and other related losses. To find out if you qualify, please complete our free case review form today – even if you are unsure as to which metal-on-metal hip implant you received. We can help to verify which hip replacement you've received.
Stryker: A History of Potentially Dangerous Hip Replacements
This isn't the first time Stryker has faced claims alleging that one of their products causes harm to consumers. In the past, Stryker recalled two metal hip products, known as the Rejuvenate and ABG II, over concerns that the parts could fret or corrode, resulting in pain, swelling and inflammation in the surrounding tissue.
Although the design of these Stryker hip implants differed from traditional metal-on-metal hip implants, which involve a metal ball and socket, it is believed that the recalled neck stems caused problems similar to those experienced in patients implanted with the recalled DePuy ASR systems and other metal-on-metal hip replacements. These problems include premature hip implant failure and metal poisoning, which can lead to a number of problems affecting the heart, nervous system and thyroid.
This recall led to thousands of lawsuits from patients concerned that they would have to go through the difficult surgery and recovery associated with hip replacement yet again, due to a defective implant.
In 2014, Stryker reached a settlement with these patients that cost the company an estimated $1 billion, according to a New York Times report. But the company continued to manufacture other metal-on-metal hip implant products, despite the known issues with this type of implant, as opposed to plastic or ceramic.
There are potentially 44,000 affected hip implants around the world as a result of the V40's allegedly defective nature.
Complaints about the Accolade V40
Much like the recalled Rejuvenate and ABG II, Stryker's Accolade V40 has been met with allegations of consumer harm.
The Accolade V40, also known as the Stryker LFIT Anatomic CoCr V40, is a cobalt and chromium alloy femoral head that is used in conjunction with modular hip implants including the Accolade TMZF, Accolade 2 Stems, Meridian Stems, Citation Stems, for hip replacement surgery.
Stryker has indicated in a letter that some models of the V40 femoral heads manufactured prior to 2011 have a higher than expected incidence of taper lock failure. Although there have been no recalls in the United States, the Accolade V40 has been recalled in both Canada and Australia.
There are potentially 44,000 affected hip implants around the world as a result of the V40's allegedly defective nature. The Accolade V40 is believed to wear down prematurely due to the friction between the neck piece and stem, resulting in microscopic metallic debris. These debris can cause deterioration of tissue around the joint, loosening of the hip replacement, dissociation of the femoral head from the hip stem, and other damage that can render the implant ineffective before its advertised end of lifespan.
This friction associated with metal-on-metal hip implants has another harmful side effect to consumers: metal poisoning. This is also called "metallosis," and is caused by metallic debris entering a patient's blood stream, potentially leading to serious medical problems.
Stryker Hip Replacement Lawsuit FAQs
What Are the Signs of a Defective Metal-on-Metal Hip Replacement?

After going through a hip replacement, you expect to be able to use your implant for years to come without pain or defects. But there are allegations that claim this is not the case with Stryker's Accolade V40, which fails prematurely.

Those with metal-on-metal implants manufactured by Stryker should be on the lookout for any signs of a defective hip implant. According to the FDA, the following symptoms, if experienced three or more months after surgery, may indicate that a hip implant is not functioning properly:

Hip, leg or groin pain;
Swelling at or near the hip joint;
Popping, grinding, clicking or squeaking sounds from the hip joint; and
A limp or change in mobility.

In addition, patients should monitor for symptoms of metal poisoning. According to the FDA, the signs of metal toxicity include:

Impaired kidney function;
Thyroid problems, including weight gain, neck discomfort, fatigue and feeling cold;
Depression, cognitive impairment or other psychological issues;
Skin rashes;
Hearing or vision impairments; and
Cardiomyopathy, a condition that weakens and enlarges the heart muscle.

You're Not Alone in This: How a Morgan & Morgan Attorney Can Help

For people who have undergone the extensive and difficult process of a hip replacement to improve their quality of life, discovering that their new metal-on-metal hip implant is defective can be truly devastating.

If you or a loved one has a metal-on-metal hip implant, contact us today for a free consultation — even if you are unsure which type of hip implant you've received in the past. You may be able to hold the manufacturer responsible and gain compensation for current and future medical expenses, pain and suffering, lost wages and other damages via a class action lawsuit.
Hear From Our Clients
We've helped over 300,000 families across the United States. See what they have to say.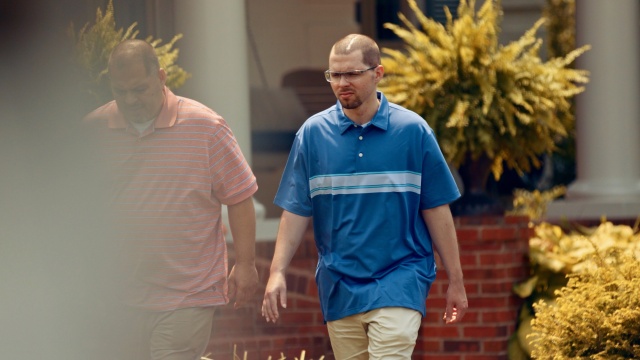 Our Personal Injury Lawyers
Have Over 55,000
5-Star
Reviews
They were caring and concerned about my case. They fought harder then I had intercepted. Communicated in many ways to make sure I understood. Thank you.
Georgia
Workers' Compensation
The staff was amazing, they treated me with the utmost respect and professionalism. Kept me informed every step of the way about my case. Always asked how I was doing and was prompt with responding to any of my questions or concerns. They are a great team!
Antonia
Premises Liability
Morgan and Morgan is truly the best law firm! PERIOD! You could consider yourself blessed when they take your case. Immediately, you can breathe. Anxiety goes from a 10 to 0! I needed them 3 TIMES! I wish I didn't have to hire an attorney but my family and I were blessed. We won every single time! Insurance companies truly know that they will take it to court! I got settlements for all 3 lawsuits. Never stepped a foot into a courtroom. Thank you so much Morgan & Morgan!
The entire Morgan & Morgan team, including my case manager Michelle Hill, have been a blessing! From the first phone call I made to them, they have been extremely compassionate, very helpful, and 100% professional. I would recommend Morgan & Morgan to anyone because THEY CARE!
Results may vary depending on your particular facts and legal circumstances.
See More
The Fee is FreeTM Only Pay If We Win.
Submit a Free Case Evaluation
You can find out if you qualify immediately.
Get a Call From Us
Our specialists will walk you through your case and collect all the right information to win your case.
Let Us Get to Work
Our specialized attorneys will handle every step of your case from start to finish. You don't pay until we win.
Call Us Now
See Our Nationwide Results
We've won over $15 Billion for our clients in cases of all types. Let us work hard for you.
$28,450,105
Medical Malpractice
$8,800,000
Premises Liability
$1,331,245
Social Security
Results may vary depending on your particular facts and legal circumstances.
Last updated on
Jun 02, 2023