$15 Billion+ Won
•
800+ Lawyers Nationwide
•
The Fee is FreeTM, Only Pay If We Win
•
America's Largest Injury Law Firm
•
Protecting Families Since 1988
•
Roundup Lawsuit
Monsanto's Roundup, the most commonly used weed killer in history, has been linked to cancer. Suffering Roundup users are filing lawsuits against Monsanto, alleging they got non-Hodgkin's lymphoma from the weedkiller. But despite major trial losses, the company maintains that glyphosate, the active ingredient in Roundup, is not a human carcinogen.
Monsanto's Roundup herbicide is the most used weed-killer in the world. It is mostly made with glyphosate, the most-used agricultural chemical ever. Some 300 million pounds of glyphosate are used on crops worldwide each year.
The safety of Roundup is questionable at best. The International Agency for Research on Cancer (IARC), a division of the World Health Organization (WHO), says that the chemical is "probably carcinogenic."
Roundup has been linked to lymphatic cancers like non-Hodgkin's lymphoma among agricultural laborers and gardeners. Monsanto faces thousands of lawsuits in federal and state courts over the herbicide. Three cases have gone to trial, with juries returning verdicts of $289 million, $80 million, and $2 billion against Monsanto.
If you or a loved one contracted non-Hodgkin's lymphoma after using Roundup, please contact us for a free, no-obligation legal consultation. You pay nothing unless we recover money for you.
Roundup Lawsuit FAQs
Where to find information about Roundup Lawsuits

The Troubling Chemical in Roundup

The main ingredient in Roundup is glyphosate, the most heavily used agricultural chemical in the history of the world. It is sprayed on nearly every acre of corn, cotton, and soybeans grown in the United States. Many people have also used Roundup on their lawn or garden. The IARC in 2015 announced that the chemical is "probably carcinogenic to humans." It based its conclusion on tests that showed glyphosate causes DNA and chromosomal damage in human cells, which can lead to cancer.

93% of People Might Have Glyphosate in Their Bodies

The increase in glyphosate use makes the chemical almost impossible to avoid, even for those who don't directly handle Roundup. Traces of glyphosate have been found in oatmeal, honey, wine, and even baby food.

What's more, even those who try to minimize their exposure by purchasing organic products are still at risk. Runoff from Roundup crops feed glyphosate into neighboring streams and rivers; animals, too, have been discovered to carry traces of glyphosate, making it a difficult chemical to contain.

In a study conducted by the Detox Project, 93 percent of volunteer test participants had traces of glyphosate in their bodies. Even scarier, children reported higher percentages of the chemical on average.

Complaints About the Weed Killer

Several farmers, landscapers, and home users who developed non-Hodgkin lymphoma have come forward with their suspicions that the cancer was caused by exposure to Roundup. Non-Hodgkin lymphoma results in the body producing too many abnormal lymphocytes, a type of white blood cell.

Signs and Symptoms of non-Hodgkin Lymphoma

Common symptoms of this form of cancer include:

Enlarged lymph nodes
Swollen belly
Abdominal pain
Chest pain or pressure
Shortness of breath or cough
Fever
Weight loss
Anemia
Night sweats or chills
Chronic fatigue
Nausea or vomiting
Loss of appetite
Skin rash
Headaches
Difficulty with movement

If you have experienced any of these symptoms after exposure to Roundup, visit your doctor immediately.
Hear From Our Clients
We've helped over 300,000 families across the United States. See what they have to say.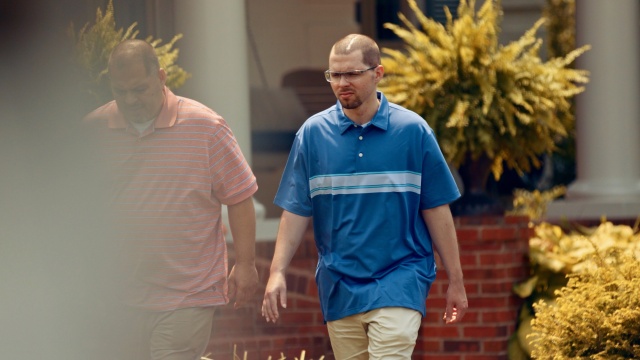 Our Personal Injury Lawyers
Have Over 55,000
5-Star
Reviews
They were caring and concerned about my case. They fought harder then I had intercepted. Communicated in many ways to make sure I understood. Thank you.
Georgia
Workers' Compensation
The staff was amazing, they treated me with the utmost respect and professionalism. Kept me informed every step of the way about my case. Always asked how I was doing and was prompt with responding to any of my questions or concerns. They are a great team!
Antonia
Premises Liability
Morgan and Morgan is truly the best law firm! PERIOD! You could consider yourself blessed when they take your case. Immediately, you can breathe. Anxiety goes from a 10 to 0! I needed them 3 TIMES! I wish I didn't have to hire an attorney but my family and I were blessed. We won every single time! Insurance companies truly know that they will take it to court! I got settlements for all 3 lawsuits. Never stepped a foot into a courtroom. Thank you so much Morgan & Morgan!
The entire Morgan & Morgan team, including my case manager Michelle Hill, have been a blessing! From the first phone call I made to them, they have been extremely compassionate, very helpful, and 100% professional. I would recommend Morgan & Morgan to anyone because THEY CARE!
Results may vary depending on your particular facts and legal circumstances.
See More
The Fee is FreeTM Only Pay If We Win.
Submit a Free Case Evaluation
You can find out if you qualify immediately.
Get a Call From Us
Our specialists will walk you through your case and collect all the right information to win your case.
Let Us Get to Work
Our specialized attorneys will handle every step of your case from start to finish. You don't pay until we win.
Call Us Now
See Our Nationwide Results
We've won over $15 Billion for our clients in cases of all types. Let us work hard for you.
$28,450,105
Medical Malpractice
$8,800,000
Premises Liability
$1,331,245
Social Security
Results may vary depending on your particular facts and legal circumstances.
Last updated on
Jun 02, 2023