$15 Billion+ Won
•
800+ Lawyers Nationwide
•
The Fee is FreeTM, Only Pay If We Win
•
America's Largest Injury Law Firm
•
Protecting Families Since 1988
•
Monster Energy
Morgan & Morgan has filed five lawsuits against Monster Beverage Corporation on behalf of clients who have suffered serious, permanent, and life-altering injuries as a result of regular consumption of its products. We are also investigating additional product liability lawsuits against Monster and other energy drink companies for personal injury and failure to warn consumers of dangers associated with energy drinks.
On its website, Monster purports its products "help fight fatigue, improve mental performance and focus, and motivate you to work (I mean play) harder." Yet, according to several studies, proof that energy drinks provide any benefits is scant.
The excessive amounts of caffeine in these drinks, combined with ingredients such as guarana and taurine that act similarly to caffeine, create a substance that may be unhealthy for consumption. The lack of research into how the different ingredients in Monster's energy drinks interact, coupled with the company's aggressive marketing that encourages consumers to "pound down" drinks, lead our class action lawyers at Morgan & Morgan to believe that Monster Beverage Corporation should be held liable and compensate those who have experienced injuries from consuming Monster Energy drinks.
Monster Energy Lawsuit FAQs
Are There Health Risks Associated With Monster Energy Drinks?

Caffeine in high doses is known to pose a significant health risk to humans. Two 16-oz. cans of Monster Energy contain 320 milligrams of caffeine, a dangerous amount, especially since Monster encourages consumers to "pound down" its drinks. There are no labels on the cans that warn about the dangerous levels of caffeine and its possible side effects. Alarmingly, a recently published study found that two or more energy drinks a day has serious, negative cardiovascular effects. By not warning people of the potential health risks, Monster is placing people in danger by not giving them the necessary information to make educated decisions.

Some of the known adverse side effects of excessive amounts of caffeine include:

Increased heart rate
High blood pressure
Insomnia
Restlessness
Nervousness
Nausea
Stomach irritation
Vomiting
Arrhythmias

Yet, caffeine is not the only potentially dangerous substance found in Monster's drinks. Often, a significant supplement in energy drinks is guarana, which is known to contain high concentrations of caffeine. It is estimated that 1g of guarana contains up to 40mg of caffeine, which would add to the already high amounts of caffeine in the typical Monster Energy drink. Taurine is also an ingredient found in Monster and is known to affect cardiac muscles in a similar manner as caffeine. Other ingredients commonly found in energy drinks include ginseng, excessive amounts of B vitamins, and large amounts of sugar. There is evidence to suggest that the combination of caffeine, guarana, taurine and/or other like substances can produce significant adverse health effects, but more studies are needed.

Reported side effects include:

Increased risk of strokes
Blood clots
Heart attacks
Cardiac arrhythmias
Kidney failure
Death

The full effect of all the ingredients combined that go into making Monster has not been properly tested. Yet, despite knowing that consuming excessive amounts of caffeine is potentially fatal, and insufficient testing on the synergistic effect of all ingredients, Monster does not put labels on their cans informing consumers of possible health risks. The lack of adequate labeling results in regular consumption by people who may be completely unaware of the amount of caffeine they are ingesting. Even more, despite the well-known health risks associated with excessive caffeine consumption, MONSTER ENERGY is heavily marketed to children, teenagers and young adults—those individuals most susceptible to caffeine-related injury.

Monster is placing people in danger by not giving them the necessary information to make educated decisions.

 

From 2004 to 2009, energy drink sales increased 240 percent. Not surprisingly, this spike in energy drink sales coincided with a reported increase in the number of annual emergency room visits related to caffeine overdoses, up from 1,128 in 2005 to 16,055 in 2008 and 13,114 in 2009. 56 percent of these emergency room visits involved adolescents and young adults aged twelve to twenty-five. By 2011, the total number of annual emergency room visits related to caffeine overdoses had reached 20,783 visits – that's twice as many as in 2007.

This is no surprise when Monster's product line is assessed. With product names like "Assault," "Khaos" and "Ripper," and copy that proudly describe their signature drink as a killer brew," Monster proudly advertises its line as threatening.

The company's taglines encourage people to "tear into" the product so it can "deliver the big bad buzz that only Monster can." Monster also informs consumers that the drink contains only "the ideal combo of the right ingredients in the right proportion," falsely implying the combination has been properly tested.

Additionally, the fact that Monster advertises at video game conventions and extreme sport expos, coupled with references in marketing material to things like "jungle juice," a known concoction of juices and grain alcohol served at college parties, makes it evident that Monster intentionally targets children, teenagers and young adults, despite the fact that these are the groups most vulnerable to the significant risks associated with the consumption of energy drinks.

Is this the First Time Monster is Facing a Lawsuit?

This is not the first time Monster Energy has been under investigation. In 2015, Monster settled three cases in which its products were alleged to be the cause of death. Alex Morris's family alleges he died at age 19 after drinking two cans of Monster Energy daily for three years. The coroner ruled his death was caused by cardiac arrhythmia and cardiomyopathy. However, the case was settled out of court and no details were made public. The family of Shane Felts similarly alleged that he died as a result of ingesting a Monster Energy drink. His wife, Heather, said he drank at least one energy drink every day for two weeks before he died, and reportedly had 240 milligrams of caffeine in his system at the time of his passing. This lawsuit was also settled without the release of details. The third wrongful death lawsuit was filed by the family of fourteen year old Anais Fournier. The family claimed that Monster was responsible for the girl's death and the case was scheduled to go to trial in August 2015. No updates have been made public.

We believe that energy drinks are a public health hazard, and that their sale to minors should be regulated. We wrote a petition to the White House asking for the government to step in and regulate the way highly caffeinated beverages are marketed and sold to children, in hopes that no more children fall prey to predatory marketing by energy drink companies.

Prior to facing these wrongful death claims, Monster Beverage Corp. reached a $16.25 million settlement in 2014 with shareholders in a securities class action. The lawsuit was filed in 2008 by shareholders who claimed the energy drink maker defrauded them by overstating the financial benefits of a distribution arrangement with Anheuser-Busch.

Do I Have a Case Against Monster?

If Monster Energy drinks have damaged your health, you may be entitled to compensation for permanent physical injury. The first thing you should do if you are experiencing serious side effects after consuming a Monster Energy Drink is to seek immediate medical attention.

Morgan & Morgan is currently taking cases of people who have been adversely affected by Monster Energy drinks. If you have suffered a heart attack, stroke, kidney failure, brain damage, or other serious injury after consuming Monster Energy drinks, contact us for a free case evaluation to see if our class action attorneys can help you.
Hear From Our Clients
We've helped over 300,000 families across the United States. See what they have to say.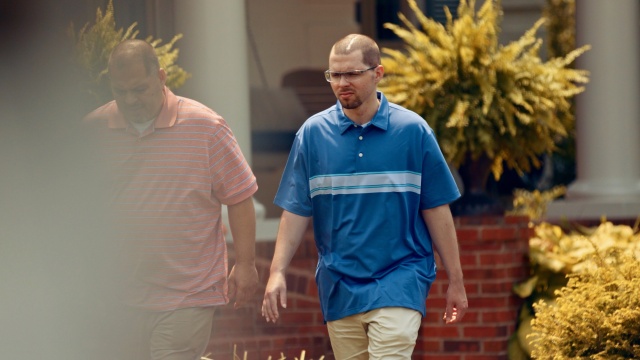 Our Personal Injury Lawyers
Have Over 55,000
5-Star
Reviews
They were caring and concerned about my case. They fought harder then I had intercepted. Communicated in many ways to make sure I understood. Thank you.
Georgia
Workers' Compensation
The staff was amazing, they treated me with the utmost respect and professionalism. Kept me informed every step of the way about my case. Always asked how I was doing and was prompt with responding to any of my questions or concerns. They are a great team!
Antonia
Premises Liability
Morgan and Morgan is truly the best law firm! PERIOD! You could consider yourself blessed when they take your case. Immediately, you can breathe. Anxiety goes from a 10 to 0! I needed them 3 TIMES! I wish I didn't have to hire an attorney but my family and I were blessed. We won every single time! Insurance companies truly know that they will take it to court! I got settlements for all 3 lawsuits. Never stepped a foot into a courtroom. Thank you so much Morgan & Morgan!
The entire Morgan & Morgan team, including my case manager Michelle Hill, have been a blessing! From the first phone call I made to them, they have been extremely compassionate, very helpful, and 100% professional. I would recommend Morgan & Morgan to anyone because THEY CARE!
Results may vary depending on your particular facts and legal circumstances.
See More
The Fee is FreeTM Only Pay If We Win.
Submit a Free Case Evaluation
You can find out if you qualify immediately.
Get a Call From Us
Our specialists will walk you through your case and collect all the right information to win your case.
Let Us Get to Work
Our specialized attorneys will handle every step of your case from start to finish. You don't pay until we win.
Call Us Now
See Our Nationwide Results
We've won over $15 Billion for our clients in cases of all types. Let us work hard for you.
$28,450,105
Medical Malpractice
$8,800,000
Premises Liability
$1,331,245
Social Security
Results may vary depending on your particular facts and legal circumstances.
Last updated on
Jun 02, 2023