$15 Billion+ Won
•
800+ Lawyers Nationwide
•
The Fee is FreeTM, Only Pay If We Win
•
America's Largest Injury Law Firm
•
Protecting Families Since 1988
•
Shingles Vaccine Zostavax
Our attorneys are investigating claims that Merck's Zostavax shingles vaccine can cause serious side effects and even death in the months after the vaccine is administered.
If you or someone you love developed shingles anytime between three weeks to 12 months after receiving the Zostavax vaccine or were diagnosed with certain serious conditions within two years of receiving the Zostavax vaccine, our attorneys want to hear from you. Fill out our free, no-obligation form to speak with our legal team.
Morgan & Morgan Joins Zostavax Lawsuit Steering Committee
Our attorneys are now co-counsel on the Zostavax multi-district litigation (MDL) lawsuit steering committee. This committee is charged with selecting the first round of cases that will be tried. The outcomes of these "bellwether" cases will have a significant impact on the way the rest of the cases will be negotiated, or if necessary, tried in court.
Zostavax Lawsuit FAQs
Zostavax is a vaccine made by pharmaceutical giant Merck, and was approved by the U.S. Food and Drug Administration in 2006. It was the only approved shingles vaccine in the United States until late 2017, which allowed the company to earn as much as $749 million in sales from the vaccine in 2016, according to reports.

This vaccine is designed to reduce the risk of getting herpes zoster — a painful and debilitating condition commonly known as "shingles" — in individuals ages 50 years and older, who are at increased risk of developing the virus. Zostavax differs from some vaccines in that it contains a live, but weakened form of the herpes zoster virus (this is officially referred to as a "live, attenuated virus"). People with weakened immune systems cannot receive these types of vaccines.

According to the FDA, the side effects of Zostavax include:

Shingles
Chickenpox
Headache
Fever
Hives at injection site
Joint pain
Muscle pain
Nausea
Rash

But more serious complications can occur, including stroke, congestive heart failure, autoimmune disorders, hearing loss, vision loss, spinal cord inflammation, and even death.

Shingles is a viral infection that can cause a painful blistering rash and serious complications, especially for seniors, who are more susceptible to the virus. People over the age of 50, patients undergoing cancer treatments, and those with weakened immune systems have an increased risk of developing shingles. The rash can develop on the side of the body or the face. Serious complications of shingles include loss of vision, pneumonia, hearing loss, brain inflammation, as well as post-herpetic neuralgia (PHN) and death.

What is Post-Herpetic Neuralgia (PHN)?

One serious complication associated with shingles — and with the Zostavax vaccine, according to complaints — is post-herpetic neuralgia, or nerve pain and damage caused by the virus.

Patients with post-herpetic neuralgia suffer burning pain, throbbing, extreme sensitivity, itching, and numbness around the area of skin where the shingles outbreak initially occurred. This condition can last long after the shingles blisters clear up, according to Mayo Clinic.

Those who suffer from post-herpetic neuralgia can also develop depression, fatigue, difficulty sleeping, lack of appetite, or difficulty concentrating.

Zostavax Lawsuits Allege the Vaccine Can Cause Serious Side Effects and Death

People have filed lawsuits over serious injuries they say Zostavax caused, ranging from vision and hearing loss to death. Zostavax has also reportedly caused shingles — the very condition the vaccine is designed to prevent — in some recipients of the vaccine.

Others recipients of the vaccine have reported eye problems such as acute retinal necrosis and blindness, along with seizures, paralysis in their limbs, brain damage, and even fatal liver failure.

One man lost the ability to walk shortly after receiving the Zostavax vaccine, according to a lawsuit filed in New Jersey by Morgan & Morgan attorney Michael Goetz.

The plaintiff, Norman Sukkar, was hospitalized and diagnosed with acute transverse myelitis — an incurable inflammation of the spinal cord — less than five months after receiving the Zostavax vaccine on the recommendation of his doctor. The lawsuit alleges that Merck's defective Zostavax vaccine was the direct cause of Mr. Sukkar's permanent injuries, and that the vaccine poses a serious risk of bodily harm to consumers.

Another woman developed blurred vision, dizziness, and a headache within 24 hours of receiving the Zostavax vaccine in 2014. As a result of the vaccine, she is still suffering from injuries to her right eye, elevated blood pressure, dizziness, and other physical and emotional injuries, her suit alleges.

As of early 2019, the U.S. District Judge of the Eastern District of Pennsylvania has selected the initial cases in the Zostavax multidistrict litigation. The cases will be grouped into two categories and prepared for 5 trials set to take place between fall of 2020 and summer of 2021. Group A will consist of cases where plaintiffs developed shingles as a result of the vaccine, and group B will consist of cases where plaintiffs developed non-shingles related injuries.

These cases are considered "bellwether" cases which means that the results of these cases will set the tone and expectations for future cases. It is believed that these cases could be settled long before going to trial.

CDC Recommends 'Safer, More Effective' Shingrix Vaccine Over Zostavax

Beyonds lawsuits that claim Zostavax can cause serious injuries, the American health system is shifting away from recommending Zostavax in favor of what is reportedly a safer and more effective vaccine.

In October 2017 the Advisory Committee on Immunization Practices, which advises the CDC, officially began recommending a new shingles vaccine over Zostavax. The new vaccine, Shingrix, is manufactured by pharmaceutical giant GlaxoSmithKline and was approved by the FDA in October.

The vaccines differ in a few ways. Studies show that Shingrix is 98 percent effective against shingles for people between the ages of 50 and 69, and 91 percent effective against post-herpetic neuralgia for people 50 and older, according to The New York Times. By comparison, Zostavax is 51 percent effective against shingles and 67 percent effective against post-herpetic neuralgia.

Additionally, while Zostavax uses a live, but weakened form of the whole herpes zoster virus, Shingrix uses a non-live piece of the virus (also known as a "sub-unit vaccine"), which can reduce the possibility of an adverse reaction. Sub-unit vaccines can also be safely used on most people with weakened immune systems and long-term health problems, according to the U.S. Department of Health & Human Services.

What Could I Collect in a Zostavax Lawsuit?

If you are eligible to participate in a Zostavax lawsuit, you could receive compensation for medical bills, lost wages, pain and suffering, and more. By participating in a Zostavax lawsuit, you could also help to hold Zostavax manufacturer Merck responsible for alleged negligence and failing to warn patients about the potential serious side effects of the vaccine.

Who Can Participate in a Zostavax Lawsuit?

If you or someone you love developed shingles between three weeks to 12 months after receiving the Zostavax vaccine, or were diagnosed with one of these serious conditions within two years of receiving the Zostavax vaccine, you could be eligible to participate in a class action lawsuit:

Stroke
Congestive heart failure
Pneumonia
Bell's Palsy
Vasculitis
Myelitis or spinal cord inflammation
Post-Herpetic Neuralgia (PHN)
Vision problems such as blindness and acute retinal necrosis
Hearing loss
Autoimmune disorders such as Guillain-Barre Syndrome, Chronic Inflammatory Demyelinating Polyneuropathy, and Meniere's Disease Death

Contact us today by filling out our free, no-obligation form.
Hear From Our Clients
We've helped over 300,000 families across the United States. See what they have to say.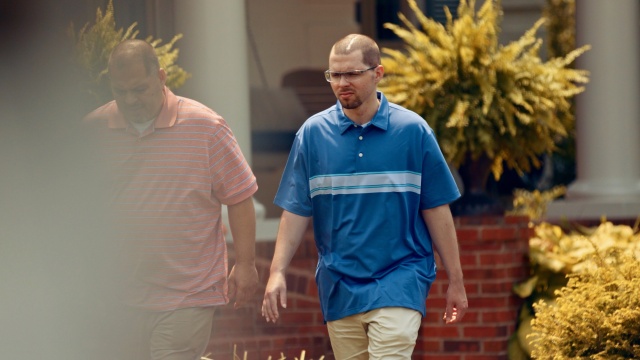 Our Personal Injury Lawyers
Have Over 55,000
5-Star
Reviews
They were caring and concerned about my case. They fought harder then I had intercepted. Communicated in many ways to make sure I understood. Thank you.
Georgia
Workers' Compensation
The staff was amazing, they treated me with the utmost respect and professionalism. Kept me informed every step of the way about my case. Always asked how I was doing and was prompt with responding to any of my questions or concerns. They are a great team!
Antonia
Premises Liability
Morgan and Morgan is truly the best law firm! PERIOD! You could consider yourself blessed when they take your case. Immediately, you can breathe. Anxiety goes from a 10 to 0! I needed them 3 TIMES! I wish I didn't have to hire an attorney but my family and I were blessed. We won every single time! Insurance companies truly know that they will take it to court! I got settlements for all 3 lawsuits. Never stepped a foot into a courtroom. Thank you so much Morgan & Morgan!
The entire Morgan & Morgan team, including my case manager Michelle Hill, have been a blessing! From the first phone call I made to them, they have been extremely compassionate, very helpful, and 100% professional. I would recommend Morgan & Morgan to anyone because THEY CARE!
Results may vary depending on your particular facts and legal circumstances.
See More
The Fee is FreeTM Only Pay If We Win.
Submit a Free Case Evaluation
You can find out if you qualify immediately.
Get a Call From Us
Our specialists will walk you through your case and collect all the right information to win your case.
Let Us Get to Work
Our specialized attorneys will handle every step of your case from start to finish. You don't pay until we win.
Call Us Now
See Our Nationwide Results
We've won over $15 Billion for our clients in cases of all types. Let us work hard for you.
$28,450,105
Medical Malpractice
$8,800,000
Premises Liability
$1,331,245
Social Security
Results may vary depending on your particular facts and legal circumstances.
Last updated on
Jun 02, 2023