$15 Billion+ Won
•
800+ Lawyers Nationwide
•
The Fee is FreeTM, Only Pay If We Win
•
America's Largest Injury Law Firm
•
Protecting Families Since 1988
•
Proton Pump Inhibitors
Popular stomach-acid reducers could be giving people chronic kidney disease, a dangerous condition that could lead to a gradual loss of kidney function.
Our attorneys at Morgan & Morgan are filing lawsuits on behalf of those who've suffered kidney problems and other dangerous side effects after taking proton pump inhibitor drugs such as Nexium, Protonix, Prilosec, and Prevacid.
Proton Pump Inhibitors (PPI) FAQs
What Are Proton Pump Inhibitors (PPI)?

Medications such as Nexium, Protonix, Prilosec, and Prevacid are in a group of drugs called proton pump inhibitors, which aim to reduce the amount of acid in a person's stomach. They are used to treat conditions such as stomach ulcers and acid reflux, in addition to diseases such as gastroesophageal reflux disease and other esophageal-related conditions.

An estimated 15 million Americans use prescription PPIs, not counting those who buy them over-the-counter, according to National Public Radio. In addition to the brand names, PPIs are also known by the generic names lansoprazole, omeprazole, esomeprazole, rabeprazole, and pantoprazole.

PPIs work on the cells in the stomach lining, blocking certain enzymes from producing acid. By inhibiting the production of these stomach acid enzymes, the drugs allow ulcers and irritations to heal unhindered.

What Are the Side Effects of PPIs?

There are side effects associated with PPIs. Below is a list of the most common and the most dangerous, life-threatening PPI side effects:

Dizziness;
Skin problems;
Joint pain;
Muscle weakness;
Headaches;
Constipation or diarrhea;
Inability to absorb nutrients from food (reduced stomach acid makes it tougher to absorb nutrients like iron, magnesium, and vitamin B12); and
Greater vulnerability to bacterial infections.

However, according to NPR, researchers have found that people who use PPIs can experience very serious side effects, such as:

Dementia;
Heart disease; and
Kidney disease.

PPI Kidney Side Effects: The Research

Kidney injuries from PPI use were first brought to the attention of the U.S. Food and Drug Administration in 2011, with the agency finally requiring warnings about the risks on PPI drug labels in 2014, according to legal news wire Law360.

However, it was a scientific study released in 2016 that lent strong support to the claims of PPI kidney side effects among users of the drugs.

The study examined 200,000 patients over the course of five years of treatment and found a 20 percent higher risk of kidney disease in those who took PPIs compared with those treated with H2 blockers like Pepcid AC and Zantac, which are a different class of heartburn drugs, according to Consumer Reports. Chronic kidney disease is life-threatening because it causes a gradual shutdown of kidneys, which could leave the sufferer having to use dialysis or get a kidney transplant. The research wasn't clear why PPIs were potentially dangerous to kidneys, just that they could be.

The risk of increased heart disease is also a cause for concern. According to a 2015 study of three million people conducted by Stanford and the Houston Methodist Research Institute, there was a 15 percent higher risk of heart attack among PPI users.

PPIs are also associated with a 44 percent increase in the risk of being diagnosed with Alzheimer's disease or other forms of dementia over seven years, according to a study of more than 70,000 people aged 75 and older that was published in 2015 in JAMA Neurology.

Furthermore, a study published in July 2017 by British Medical Journal Open suggested the potential for a 25 percent increase in early death from any cause among PPI users, according to CNN.

PPI Withdrawal Can Wreak Havoc on the Body

People experiencing the side effects of PPIs — or those who want to avoid the onset of the side effects — might naturally want to stop taking them and might discuss the possibility of doing so with their doctor.

The problem is that getting off the drugs might result in a surge of acid returning to the system, causing a truly uncomfortable and painful gut environment. It's a tough position for PPI users to be in, and perhaps not something they expected when their doctor prescribed them the drug.

Victims Are Filing PPI Lawsuits Over Their Injuries

Those who've suffered from kidney injuries because of their PPI use are filing lawsuits seeking compensation for the harms they've suffered. Currently, there are about 100 lawsuits filed in courts around the United States, and reports indicate that number will only rise significantly in the coming months, according to Law360.

It seems that people who've suffered from dangerous PPI side effects are fed up with the harm they suffered from taking a drug they hoped would provide them with relief.

How Morgan & Morgan's PPI Lawyers Can Help You

For nearly 30 years our firm has been holding big drug companies accountable for making and marketing dangerous drugs. Our more than 350 attorneys help our clients get compensation for their injuries and have punished big corporations for putting profits over people.

If you believe you've been injured by your PPI, contact us today for a free, no-risk case evaluation.

One thing to remember: You should consult your doctor before making any decisions to stop taking your PPI or any other drug.
Hear From Our Clients
We've helped over 300,000 families across the United States. See what they have to say.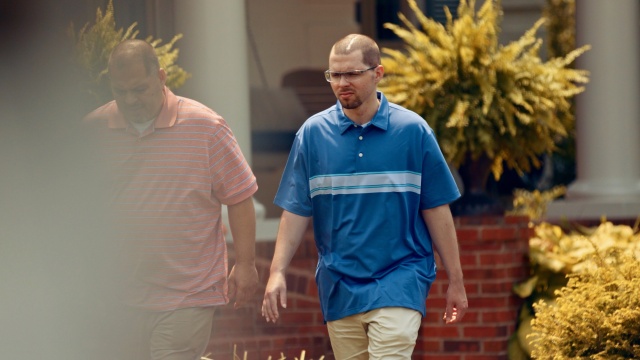 Our Personal Injury Lawyers
Have Over 55,000
5-Star
Reviews
They were caring and concerned about my case. They fought harder then I had intercepted. Communicated in many ways to make sure I understood. Thank you.
Georgia
Workers' Compensation
The staff was amazing, they treated me with the utmost respect and professionalism. Kept me informed every step of the way about my case. Always asked how I was doing and was prompt with responding to any of my questions or concerns. They are a great team!
Antonia
Premises Liability
Morgan and Morgan is truly the best law firm! PERIOD! You could consider yourself blessed when they take your case. Immediately, you can breathe. Anxiety goes from a 10 to 0! I needed them 3 TIMES! I wish I didn't have to hire an attorney but my family and I were blessed. We won every single time! Insurance companies truly know that they will take it to court! I got settlements for all 3 lawsuits. Never stepped a foot into a courtroom. Thank you so much Morgan & Morgan!
The entire Morgan & Morgan team, including my case manager Michelle Hill, have been a blessing! From the first phone call I made to them, they have been extremely compassionate, very helpful, and 100% professional. I would recommend Morgan & Morgan to anyone because THEY CARE!
Results may vary depending on your particular facts and legal circumstances.
See More
The Fee is FreeTM Only Pay If We Win.
Submit a Free Case Evaluation
You can find out if you qualify immediately.
Get a Call From Us
Our specialists will walk you through your case and collect all the right information to win your case.
Let Us Get to Work
Our specialized attorneys will handle every step of your case from start to finish. You don't pay until we win.
Call Us Now
See Our Nationwide Results
We've won over $15 Billion for our clients in cases of all types. Let us work hard for you.
$28,450,105
Medical Malpractice
$8,800,000
Premises Liability
$1,331,245
Social Security
Results may vary depending on your particular facts and legal circumstances.
Last updated on
Jun 02, 2023