$15 Billion+ Won
•
800+ Lawyers Nationwide
•
The Fee is FreeTM, Only Pay If We Win
•
America's Largest Injury Law Firm
•
Protecting Families Since 1988
•
Coronavirus Lawsuits
The coronavirus (COVID-19) pandemic has had profound effects on virtually every aspect of society. Tragically, the virus has claimed tens of thousands of lives, and hospitalized many more. Millions have lost their jobs, while others have been asked to work in unsafe conditions. Various businesses have had to shut their doors – perhaps for good. Sadly, some have endured discrimination and threats because of where they're from. 
The list of hardships goes on.
Amid all of this change, it's understandable that you might be uncertain about your rights. Concerns that rarely before warranted consideration are now on the minds of many. For instance, what responsibilities do nursing homes have to keep our elderly loved ones safe during a pandemic?
Here's what you need to know about coronavirus lawsuits – and how Morgan & Morgan may be able to help in this trying time.
Business Interruption
As a business owner, you likely have business interruption coverage included in your commercial insurance policy. This coverage is intended to replace lost income and cover various expenses in the event of a disaster. Therefore, if your business suffered losses due to COVID-19, you may have a claim.
The insurance company is unlikely to make things easy. They might cite certain policy language or take any number of steps to deny your claim. Whether or not you think they're right to do so, give our attorneys a call. We're happy to review your policy at no cost.
Wrongful Termination
Although most employers have navigated the coronavirus outbreak with the well-being of their workers in mind, others have instead responded by using this crisis to get rid of employees for unfair and unethical reasons. You may have grounds for a wrongful termination lawsuit if you were fired for:
Bringing up health or safety concerns to your employer
Taking medical leave afforded under the Family and Medical Leave Act (FMLA)
Obeying a shelter-in-place order rather than going into work
Contact a Morgan & Morgan labor and employment attorney if you suspect you've been wrongfully dismissed.
Workplace Discrimination
False assumptions and biases can foster a hostile work environment. If an employer or coworker discriminated against you during the COVID-19 pandemic, we may be able to help. Examples of workplace discrimination include:
Firing an employee on the basis of national origin
Cutting a worker's hours because of their age
Excluding applicants of a specific ethnicity in a job posting
Workers' Compensation
Healthcare workers, bus drivers, police, and other front-line workers have displayed tremendous bravery during the coronavirus crisis. Sadly, many of these individuals have gotten sick, leading to missed work, medical bills, and other damages. 
If you or someone you love suffered physical, financial, or emotional hardship after contracting the novel coronavirus at work, you could be entitled to workers' compensation benefits. If the insurance company has denied, delayed, or undervalued your claim, our attorneys may be able to help you get the compensation you deserve.
Nursing Home Neglect
Nursing homes play an essential role in keeping our loved ones safe. These facilities must take every precaution to protect their residents and front-line employees from being exposed to COVID-19. If you suspect a nursing home neglected the well-being of someone you love, contact our nursing home attorneys.
Funeral Home Negligence
Some funeral homes have been unable to manage the influx of bodies during the COVID-19 outbreak, and have thus struggled to handle them appropriately. Although it's a difficult time for these businesses, that doesn't excuse negligence or the abuse of a loved one's remains. Cases of neglect during this crisis may include:
Mistreatment of a corpse, such as storing the body in an unrefrigerated truck
Mishandling, losing, or dropping the body
Leaving the body unattended for a long time
Delivering the deceased to the wrong burial plot
Piling bodies on top of one another
If you lost a loved one during the coronavirus outbreak and the funeral home failed to treat them in a dignified manner, contact our funeral home negligence attorneys.
Contact Morgan & Morgan
Our family is here to fight for yours during this difficult time and always. Our law firm remains fully operational and available remotely to handle all of your legal needs.
If you want to pursue a claim, or have questions about your rights amid the pandemic, schedule a free, no-risk case evaluation now.
Hear From Our Clients
We've helped over 300,000 families across the United States. See what they have to say.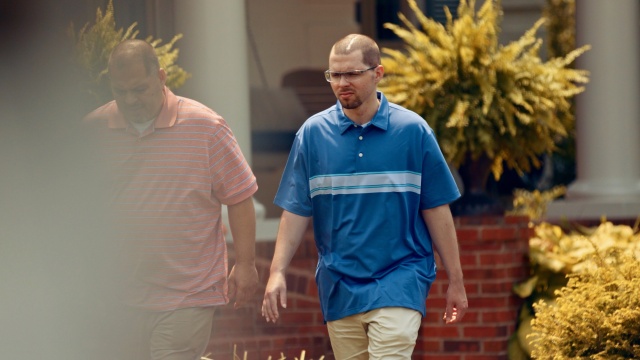 Our Personal Injury Lawyers
Have Over 55,000
5-Star
Reviews
They were caring and concerned about my case. They fought harder then I had intercepted. Communicated in many ways to make sure I understood. Thank you.
Georgia
Workers' Compensation
The staff was amazing, they treated me with the utmost respect and professionalism. Kept me informed every step of the way about my case. Always asked how I was doing and was prompt with responding to any of my questions or concerns. They are a great team!
Antonia
Premises Liability
Morgan and Morgan is truly the best law firm! PERIOD! You could consider yourself blessed when they take your case. Immediately, you can breathe. Anxiety goes from a 10 to 0! I needed them 3 TIMES! I wish I didn't have to hire an attorney but my family and I were blessed. We won every single time! Insurance companies truly know that they will take it to court! I got settlements for all 3 lawsuits. Never stepped a foot into a courtroom. Thank you so much Morgan & Morgan!
The entire Morgan & Morgan team, including my case manager Michelle Hill, have been a blessing! From the first phone call I made to them, they have been extremely compassionate, very helpful, and 100% professional. I would recommend Morgan & Morgan to anyone because THEY CARE!
Results may vary depending on your particular facts and legal circumstances.
See More
The Fee is FreeTM Only Pay If We Win.
Submit a Free Case Evaluation
You can find out if you qualify immediately.
Get a Call From Us
Our specialists will walk you through your case and collect all the right information to win your case.
Let Us Get to Work
Our specialized attorneys will handle every step of your case from start to finish. You don't pay until we win.
Call Us Now
See Our Nationwide Results
We've won over $15 Billion for our clients in cases of all types. Let us work hard for you.
$28,450,105
Medical Malpractice
$8,800,000
Premises Liability
$1,331,245
Social Security
Results may vary depending on your particular facts and legal circumstances.
Last updated on
May 03, 2023