$15 Billion+ Won
•
800+ Lawyers Nationwide
•
The Fee is FreeTM, Only Pay If We Win
•
America's Largest Injury Law Firm
•
Protecting Families Since 1988
•
Will Contest
A Last Will and Testament expresses the decedent's wishes about how their assets are to be distributed to beneficiaries. When misconduct leads to a dispute regarding the distribution of assets from an estate, it's vital to hire an experienced and skilled Florida probate attorney.
Any party who wishes to contest a will must have both the legal standing and the legal basis to do so. There are also strict deadlines for filing a will contest. If you believe your inheritance rights have been violated, you should move quickly to protect yourself.
The Business Trial Group handles will contests on a contingency-fee basis, so you will never pay a retainer or hourly attorneys' fees for our probate attorneys. And we are only compensated once we successfully make a recovery in your case. We believe that your inheritance should be protected regardless of your financial circumstances.
To learn more about how our contingency-fee Florida estate attorneys can help, get started with a free case review.
Important Considerations for Challenging a Will in Florida
If you are thinking about challenging a Florida will, you need to keep in mind that only certain individuals have the legal right to do so—and then only on very limited grounds and within a strict timeframe.
Interested Persons to a Will: In order to file a Florida will contest, an individual must have what is known as "legal standing." Individuals with the legal standing to challenge a will are "interested persons." Florida law defines an interested person as "anyone who may reasonably be expected to be affected" by the administration of a decedent's estate. Generally speaking, this includes beneficiaries, heirs, and creditors. Because an "interested person" is loosely defined, however, it means that the probate court must determine, on an individual basis, whether someone has standing to file a will contest. The court's determination in part is based on the strength of the legal arguments put forward by the claimant's attorney.

Filing Deadline for a Will Contest: Florida law provides a very strict filing deadline for will challenges—generally 90 days after the notice of administration has been filed. The notice of administration is a document filed by the estate's personal representative with interested persons that include the decedent's surviving spouse, beneficiaries, and the trustees of any trust bequeathed by the estate. In some cases, will contests may be filed beyond 90 days. But given the strong possibility of a 90-day filing deadline—after which claims are barred—any person considering a will challenge should promptly contact a Florida estate litigation attorney to start the legal process.

Legal Basis for a Will Contest: There are limited grounds on which a last will and testament can be contested. Assuming that a person has legal standing to contest a Florida will and also abides by filing deadlines, it is still necessary to have a legally valid basis for contesting a will. The grounds for challenging a will are described in greater detail below.
Will Contest FAQs
Grounds for Challenging a Florida Will

When it comes time to administer a decedent's Last Will and Testament, some people may find that the instructions in the will differ from their expectations.

Simply being surprised by the contents of a loved one's will doesn't give you the legal grounds to file a will challenge. But if you suspect that there is something underhanded about the will, you may have a legally valid basis for contesting it.

The following guidelines are intended to provide a general overview of legitimate Florida will contests. Your specific case and particular claim should be discussed with an experienced Florida will attorney.

Invalid Will in Florida

An invalid will is a will that is not executed in accordance with Florida law, which sets forth specific criteria that wills must meet, including:

The will is in writing
The will is signed by the testator (the person creating the will)
The testator signs the will in the presence of two witnesses
Two witnesses sign the will in the presence of each other, and in the presence of the testator

Many wills additionally contain an affidavit of proof—a secondary document that states the will has been signed in accordance with Florida statutes. The will, as well as the affidavit, can be challenged on technical grounds that they were not properly executed.

Lack of Testator Capacity

The person making the last will and testament (testator) must be of "sound mind." This means the testator has the mental competency to understand the nature and extent of their assets, the people who stand to inherit those assets, and the will creation process.

Proving that a testator lacks capacity in any of these areas typically relies on a medical diagnosis of dementia, Alzheimer's, or another form of mental incapacity, such as psychosis. A formal diagnosis, however, is not necessary if witnesses can show that the testator was not of sound mind at or around the time the will was executed.

Another type of incapacity is insane delusion. Insane delusion is characterized by the testator believing something that is demonstrably not true. The Florida Supreme Court has held ruled that an insane delusion is a "fixed false belief without hypothesis, having no foundation in reality."

If a testator makes or creates a will while suffering from an insane delusion, it is possible to challenge the will on this basis.

Undue Influence in Florida

An undue influence claim alleges that the testator did not act freely in executing their will due to the improper influence of another person, who convinced the testator to leave estate assets to him or her.

Undue influence can be perpetrated by a relative, friend, caretaker, adviser, acquaintance, or someone else in a position of trust to the testator. When evaluating an undue influence claim, Florida courts consider three main factors:

The testator and the undue influencer had a confidential relationship
The undue influencer is a substantial beneficiary of the testator's estate
The undue influencer took an active role in procuring the will

If the person filing a will contest on the basis of undue influence is able to show the court that these three factors are met, then there is a presumption of undue influence. While this doesn't necessarily mean that the court will conclude there was undue influence, it shifts the burden to the estate to prove that undue influence did not occur.

If you believe that a loved one has been manipulated to change their estate plan or your inheritance is being stolen, contact our experienced Florida undue influence attorneys.

Fraud in a Will

Challenging a will's validity based on fraud requires showing that the testator made or changed their will based on misrepresentations made by a beneficiary.

For example, Beneficiary A could tell the testator than Beneficiary B has financial trouble and shouldn't inherit estate assets, when in reality no such financial trouble exists. If the testator cuts Beneficiary B out of the will based on the misrepresentation of Beneficiary A, the will can be invalidated based on fraud.

Fraud can also occur in the execution of the will (for example, the testator is told that the document they are signing is not a will, or isn't legally binding). When a will is executed or changed due to fraud, a will contest will often be necessary to cure the inheritance theft.

Receive a Free Will Contest Case Review
Hear From Our Clients
We've helped over 300,000 families across the United States. See what they have to say.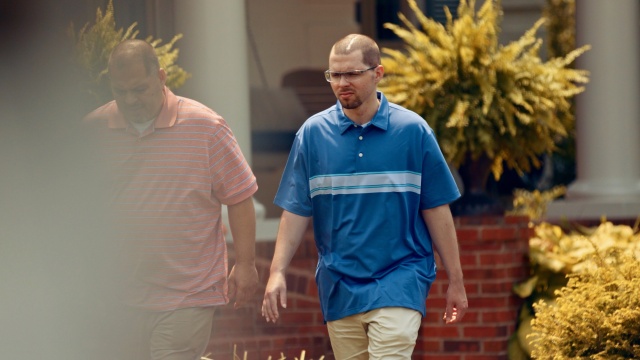 Our Personal Injury Lawyers
Have Over 55,000
5-Star
Reviews
They were caring and concerned about my case. They fought harder then I had intercepted. Communicated in many ways to make sure I understood. Thank you.
Georgia
Workers' Compensation
The staff was amazing, they treated me with the utmost respect and professionalism. Kept me informed every step of the way about my case. Always asked how I was doing and was prompt with responding to any of my questions or concerns. They are a great team!
Antonia
Premises Liability
Morgan and Morgan is truly the best law firm! PERIOD! You could consider yourself blessed when they take your case. Immediately, you can breathe. Anxiety goes from a 10 to 0! I needed them 3 TIMES! I wish I didn't have to hire an attorney but my family and I were blessed. We won every single time! Insurance companies truly know that they will take it to court! I got settlements for all 3 lawsuits. Never stepped a foot into a courtroom. Thank you so much Morgan & Morgan!
The entire Morgan & Morgan team, including my case manager Michelle Hill, have been a blessing! From the first phone call I made to them, they have been extremely compassionate, very helpful, and 100% professional. I would recommend Morgan & Morgan to anyone because THEY CARE!
Results may vary depending on your particular facts and legal circumstances.
See More
The Fee is FreeTM Only Pay If We Win.
Submit a Free Case Evaluation
You can find out if you qualify immediately.
Get a Call From Us
Our specialists will walk you through your case and collect all the right information to win your case.
Let Us Get to Work
Our specialized attorneys will handle every step of your case from start to finish. You don't pay until we win.
Call Us Now
See Our Nationwide Results
We've won over $15 Billion for our clients in cases of all types. Let us work hard for you.
$28,450,105
Medical Malpractice
$8,800,000
Premises Liability
$1,331,245
Social Security
Results may vary depending on your particular facts and legal circumstances.
Last updated on
Jun 01, 2023