Shortened/display title
South Dakota Personal Injury Attorneys
$15 Billion+ Won

•

800+ Lawyers Nationwide

•

The Fee is FreeTM, Only Pay If We Win

•

America's Largest Injury Law Firm

•

Protecting Families Since 1988

•
Local Personal Injury Lawyers Who Care
Suffering an injury because of the negligence of one or more other parties can cause not only physical pain but also mental anguish and emotional distress that can last for years. If you are trying to recover from a serious accident such as an auto accident or a slip and fall incident, you might have trouble getting the financial assistance that you deserve from an insurance company. On top of insurance company issues, the other party might have committed an act of negligence that needs to be addressed by filing a civil lawsuit.
Litigating a personal injury claim requires the legal support and expertise of a personal injury lawyer in South Dakota. You need a lawyer to review your case to determine how to proceed. Not every personal injury incident requires the filing of a civil lawsuit. In fact, you want to hire a personal injury lawyer in South Dakota who first tries to negotiate a favorable settlement. Settling a personal injury claim out of court saves you both time and money. You do not have to wait for a prolonged trial to end and you do not have to miss work to attend all the legal proceedings.
At Morgan & Morgan, our team of experienced and highly rated personal injury attorneys helps our clients recover the money they deserve to pay off bills and make up for lost wages. Since 1988, we have recovered more than $15 billion in monetary damages for clients that went to court to resolve a personal injury claim.
If you are seeking the services of a talented team of personal injury litigators, look nowhere else than the team of attorneys at Morgan & Morgan. Let us learn more about your case by scheduling a free, no-obligation free case evaluation.
Free Case Evaluation
Tell us about your situation so we can get started fighting for you. We tailor each case to meet our clients' needs.
The Fee is FreeTM Only Pay If We Win.
Submit a Free Case Evaluation
You can find out if you qualify immediately.
Get a Call From Us
Our specialists will walk you through your case and collect all the right information to win your case.
Let Us Get to Work
Our specialized attorneys will handle every step of your case from start to finish. You don't pay until we win.
Hear From Our Clients
We've helped over 300,000 families across the United States. See what they have to say.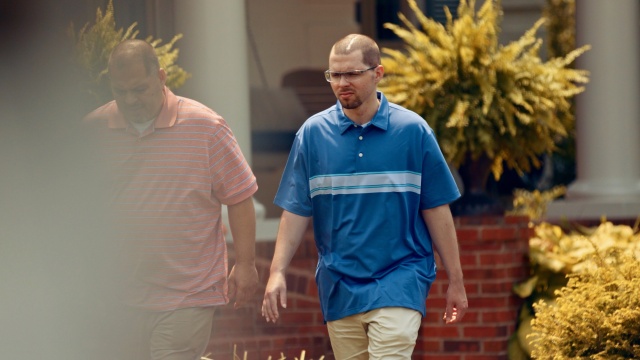 Our Personal Injury Lawyers
Have Over 55,000
5-Star
Reviews
They were caring and concerned about my case. They fought harder then I had intercepted. Communicated in many ways to make sure I understood. Thank you.
Georgia
Workers' Compensation
The staff was amazing, they treated me with the utmost respect and professionalism. Kept me informed every step of the way about my case. Always asked how I was doing and was prompt with responding to any of my questions or concerns. They are a great team!
Antonia
Premises Liability
Morgan and Morgan is truly the best law firm! PERIOD! You could consider yourself blessed when they take your case. Immediately, you can breathe. Anxiety goes from a 10 to 0! I needed them 3 TIMES! I wish I didn't have to hire an attorney but my family and I were blessed. We won every single time! Insurance companies truly know that they will take it to court! I got settlements for all 3 lawsuits. Never stepped a foot into a courtroom. Thank you so much Morgan & Morgan!
The entire Morgan & Morgan team, including my case manager Michelle Hill, have been a blessing! From the first phone call I made to them, they have been extremely compassionate, very helpful, and 100% professional. I would recommend Morgan & Morgan to anyone because THEY CARE!
Results may vary depending on your particular facts and legal circumstances.
See More
See Our Nationwide Results
We've won over $15 Billion for our clients in cases of all types. Let us work hard for you.
120,000,000
Car Accident
28,450,105
Medical Malpractice
820,000
Unpaid Overtime
91,000,000
Tobacco
3,140,804
Slip & Fall
8,800,000
Premises Liability
1,331,245
Social Security
1,800,000
Civil Rights
What Are the Most Common Types of Personal Injury Claims in South Dakota?
There are common personal injury claims filed in each of the 50 states. However, South Dakota is home to a personal injury claim that you do not see as often in other parts of the country.
Motorcycle Accidents
Held every August, the Sturgis Motorcycle Rally is the largest event of its kind in the world. Motorcycles are an integral part of life in South Dakota, as the state has more bikes per capita than any other state. One out of every 12 residents of South Dakota owns a Motorcycle.
Because of a lack of protection, motorcycle riders are highly susceptible to sustaining serious injuries that are caused by accidents or acts of deliberate negligence. Some of the blame for causing the accidents falls on the shoulders of the riders. One risky maneuver is called lane splitting, which is when a motorcycle rider drives between vehicles that are stalled or moving slowly because of traffic congestion.
Slip and Fall
Slip and fall accidents happen frequently at bars, hotels, restaurants, and convenience stores. They can also unfold in office buildings and outdoor recreational venues. Most slip and fall claims involve some type of negligence committed by the operator of a business. From failing to warn a customer about a slick surface to refusing to replace torn carpeting, a business owner can be found liable for a slip and fall incident. 
Although slip and fall incidents do not make the front page news, they can cause severe injuries that require multiple surgeries. For example, the instinctive action that many of us take when we start to fall is to place an arm out to break the fall. This can lead to a severely fractured wrist that takes months to heal.
Medical Malpractice
Negligence committed by healthcare providers can lead to a lifetime of struggling both physically and emotionally. Nurses, physicians, surgeons, and other medical personnel are all capable of committing an act of negligence. For most medical malpractice cases, an act of negligence is not considered intentional. Nonetheless, that does mean the victim does not have the right to seek just compensation.
Healthcare providers can commit a wide variety of medical malpractice, including misdiagnosis, improper treatment, surgical errors, and prescription medication mistakes. Medical malpractice cases often are complex, which means that if you suffered an injury because of medical negligence, you should consult with a personal injury lawyer in South Dakota.
Product Liability
Defective and/or dangerous products can cause harm at home, at work, and in public spaces. Improper warnings and incorrect instructions are two of the main reasons for filing a personal injury claim for a product liability case. Manufacturers are often legally liable for allowing defective and dangerous products to reach the market. Children's products-especially toys-are a major culprit for causing someone harm. Product liability issues can be a part of an auto accident claim, as a defective part or a dangerous component can cause a serious accident.
The personal injury team at Morgan & Morgan has successfully litigated dozens of product liability cases.
Premises Liability
Premises liability refers to incidents that are caused by a defective or dangerous condition on someone else's property. This type of personal injury claim can occur just about anywhere, from a commercial property like a gas station to the private property owned by your neighbor. Premises liability claims often require the support of witness accounts unless you can obtain video footage that was recorded at the time of the personal injury incident.
What Are the Types of Monetary Damages for Personal Injury Lawsuits?
If you have suffered injuries, property damage, and/or any other type of financial loss, you have the right to file a personal injury claim to recover your financial losses. Compensatory and punitive damages represent the two broad categories of monetary damages. Filing a personal injury claim for monetary damages requires the legal skills of a personal injury lawyer in South Dakota.
Special Compensatory Damages
Also referred to as economic damages, special compensatory damages take care of the financial losses that are associated with a personal injury incident. Medical expenses by far represent the most substantial economic loss that is caused by a personal injury incident. The combined cost of diagnostic tests, treatment programs, physical therapy, and assistive devices can run into thousands of dollars. Add to that emergency care, hospital stays, and prescription medications, and your medical bills might top $10,000.
Special compensatory damages also recover the cost of repairing property damage. The most common type of property damage that falls in the special compensatory damages category is the damage done to a motor vehicle. If you missed work for any amount of time, you have the right to recover special compensatory damages for lost wages.
General Compensatory Damages
Considered non-economic damages, general compensatory damages cover issues such as mental anguish, loss of companionship, and pain and suffering. Calculating a dollar amount for special compensatory damages is difficult to do because this type of monetary damages does not come with a price tag. A personal injury lawyer in South Dakota will review your case that includes an in-depth analysis of your mental and emotional state. Most personal injury claims seek some type of general compensatory damages.
Wrongful Death Damages
Wrongful death damages also cover pain and suffering, as well as mental anguish and loss of companionship. The pain of losing a loved one often does not diminish over time. There is also the issue of losing financial support if the deceased was the primary financial supporter of the family. Wrongful death damages also cover economic losses that include the cost of medical care before death, as well as funeral and burial expenses.
Punitive Damages
A judge or a jury does not award punitive damages to help a plaintiff recover financial losses. Punitive damages punish a defendant for committing at least one act of negligence. For cases that involve malicious negligence, the financial award for punitive damages is typically greater than it is for simple negligence cases. High-profile injury cases that involve defective products or the deliberate prescription of the wrong medications can lead to substantial awards for punitive damages.
What is the Statute of Limitations for Filing an Injury Claim in South Dakota?
Like every other state, South Dakota has established a deadline for filing a personal injury lawsuit. Referred to as the statute of limitations, the deadline for filing a personal injury lawsuit in South Dakota is three years from the date of the incident. Three years seems like plenty of time to file a personal injury lawsuit. However, you should act with a sense of urgency by filing your civil lawsuit as quickly as possible after the personal injury incident. With medical bills piling up fast and a significant amount of lost wages, you cannot afford to delay the filing of your lawsuit.
If you fail to meet the three-year deadline established in South Dakota for filing a personal injury claim, you can expect the attorney representing the defendant to submit a request for dismissal on your late lawsuit. After receiving word that you failed to meet the statute of limitations, the court will dismiss your personal injury lawsuit.
Like every other state, South Dakota has established a deadline for filing a personal injury lawsuit. Referred to as the statute of limitations, the deadline for filing a personal injury lawsuit in South Dakota is three years from the date of the incident
South Dakota has enacted comparative fault laws for addressing personal injury cases in which a plaintiff files a lawsuit against a defendant. If you suffered an injury in South Dakota and the judge or jury rules you are partially responsible for the incident that caused the injury, then your compensation reduces by the percentage of the fault attributed to you. For example, if you win a judgment for $50,000 for a slip and fall incident, but the court rules you should accept 20 percent of the blame for the incident, then your compensation decreases by $10,000 to $40,000.
Why Should I Speak With an Attorney?
There is too much on the line for you to go it alone when filing a personal injury lawsuit. The defendant will have competent legal representation that you cannot match in terms of litigation skills. A personal injury lawyer in South Dakota becomes your advocate when arguing your case in front of a judge or jury.
A personal injury lawyer also investigates the cause of your injuries to determine whether negligence played a role. Your attorney collects and organizes evidence such as security camera footage and photographs of property damage. When you meet with an attorney at Morgan & Morgan for a free case evaluation, you should submit copies of every medical bill. This helps your attorney calculate the value of the monetary damages that you deserve.
Schedule a free case evaluation today with one of our personal injury lawyers in South Dakota.