Shortened/display title
North Dakota Personal Injury Attorneys
$15 Billion+ Won

•

800+ Lawyers Nationwide

•

The Fee is FreeTM, Only Pay If We Win

•

America's Largest Injury Law Firm

•

Protecting Families Since 1988

•
Local Personal Injury Lawyers Who Care
If you have been injured in an accident in North Dakota, you may have the right to seek financial compensation. This is especially true if your accident was caused by someone's careless behavior.

When you have been harmed in a car accident, falling accident, or other mishaps, you deserve justice. Contacting a personal injury lawyer in North Dakota will give you the highest likelihood of recovering the money that you are owed.

After an accident, injury victims face more than just monetary losses. Many injuries result in long-term or chronic symptoms and medical conditions.

Under North Dakota State law, injured people can pursue financial recovery from those who are responsible for their accidents.

When you need to speak with a skilled personal injury lawyer in North Dakota, reach out to Morgan & Morgan. Our firm provides premier legal representation for injury victims.

The compassionate lawyers at Morgan & Morgan care deeply about our clients. That is why we offer a free initial consultation to accident victims.

Complete the easy-to-use contact form on the Morgan & Morgan website to arrange a no-cost case evaluation today.
Types of Accidents in North Dakota
When most people think of North Dakota, they picture the open countryside. North Dakota offers plenty of outdoor fun and adventure for both residents and visitors.

But accidents can happen anywhere at any time. Unfortunately, many North Dakotans are hurt in accidents each year.

Many of these mishaps are the result of someone's careless, negligent, or reckless behavior. When someone causes an accident, the victim can seek compensation through a personal injury claim.

Contacting a personal injury lawyer in North Dakota can help you to file a claim for any type of harm. Some of the most common accidents and injuries that lead to legal claims include:
Car accidents
Truck accidents
Pedestrian accidents
Motorcycle accidents
Bicycle accidents
Medical malpractice injuries
Traumatic brain injuries
Neck and back injuries
Falling accidents
Workplace accidents
And more
Sadly, some of these injuries result in the death of the victim. When this happens, the surviving family can pursue financial recovery on behalf of the decedent.

Grieving families should not bear the burdens of their loss alone. No amount of money can ever make up for the death of a loved one or family member. But negligent individuals and businesses should be held accountable for any damage resulting from their actions.
When someone dies because of negligence, their loved ones can pursue a wrongful death case.

No matter what the circumstances of your accident may be, contacting a personal injury lawyer in North Dakota is crucial. A skilled legal professional will help you recover the money that is rightfully yours.

Personal injuries often result in a wide range of challenges and difficulties. You should not have to shoulder the responsibility for the damage that another party caused.

At Morgan & Morgan, we have a long track record of fighting successfully for our clients. Since 1988, our legal team has handled all types of injury and accident claims.

We have the skills and specialized knowledge to secure justice for you.
Free Case Evaluation
Tell us about your situation so we can get started fighting for you. We tailor each case to meet our clients' needs.
The Fee is FreeTM Only Pay If We Win.
Submit a Free Case Evaluation
You can find out if you qualify immediately.
Get a Call From Us
Our specialists will walk you through your case and collect all the right information to win your case.
Let Us Get to Work
Our specialized attorneys will handle every step of your case from start to finish. You don't pay until we win.
Hear From Our Clients
We've helped over 300,000 families across the United States. See what they have to say.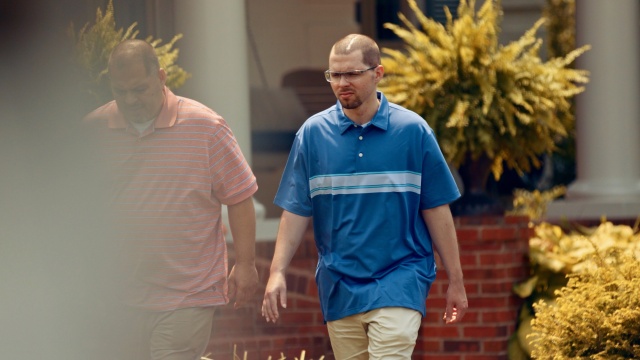 Our Personal Injury Lawyers
Have Over 55,000
5-Star
Reviews
They were caring and concerned about my case. They fought harder then I had intercepted. Communicated in many ways to make sure I understood. Thank you.
Georgia
Workers' Compensation
The staff was amazing, they treated me with the utmost respect and professionalism. Kept me informed every step of the way about my case. Always asked how I was doing and was prompt with responding to any of my questions or concerns. They are a great team!
Antonia
Premises Liability
Morgan and Morgan is truly the best law firm! PERIOD! You could consider yourself blessed when they take your case. Immediately, you can breathe. Anxiety goes from a 10 to 0! I needed them 3 TIMES! I wish I didn't have to hire an attorney but my family and I were blessed. We won every single time! Insurance companies truly know that they will take it to court! I got settlements for all 3 lawsuits. Never stepped a foot into a courtroom. Thank you so much Morgan & Morgan!
The entire Morgan & Morgan team, including my case manager Michelle Hill, have been a blessing! From the first phone call I made to them, they have been extremely compassionate, very helpful, and 100% professional. I would recommend Morgan & Morgan to anyone because THEY CARE!
Results may vary depending on your particular facts and legal circumstances.
See More
See Our Nationwide Results
We've won over $15 Billion for our clients in cases of all types. Let us work hard for you.
120,000,000
Car Accident
28,450,105
Medical Malpractice
820,000
Unpaid Overtime
91,000,000
Tobacco
3,140,804
Slip & Fall
8,800,000
Premises Liability
1,331,245
Social Security
1,800,000
Civil Rights
Why Do I Need a Personal Injury Lawyer in North Dakota?
Occasionally, an accident victim will attempt to file a claim without the help of a legal expert. In most cases, this is inadvisable. This is especially true in any case involving property damage or an injury. A personal injury case involves many complex legal processes.
 
Injured victims should not have to manage a multifaceted legal case, while simultaneously focusing on their recovery. That is where a personal injury lawyer in North Dakota comes in.
 
When you contact an accomplished attorney through Morgan & Morgan, we will handle every aspect of your case. Our experienced legal experts know how to effectively fight for the rights of our clients.
 
The legal team at Morgan & Morgan will manage the following elements of your personal injury claim:
Drafting and filing required legal documents
Collecting eyewitness statements
Carefully examining the details of your case to determine liability
Consulting with specialists and medical experts, when needed
Obtaining important documentation, like police reports and medical records
Negotiating effectively with the opposing party on your behalf
Preparing your case for the courtroom, if necessary
Successfully pursuing financial compensation from a personal injury requires time, resources, and legal skill. Attempting to seek recovery without the help of an attorney usually leads to inadequate settlements for the victim.
 
This is particularly true if you are dealing with an uncooperative insurance provider. Insurance companies increase their profits by downplaying and undermining claims that are filed.
 
Most insurance adjusters are trained in specific negotiation tactics. They are not working in your best interests.
 
Even the smallest misstatement to an insurance adjuster could result in a loss of financial compensation. Do not let this happen to you.
 
The trusted attorneys at Morgan & Morgan are master negotiators. We understand the strategies that insurance providers use to undermine claims. And we know how to ensure that they pay you the money you deserve.
 
When you hire our firm, we will handle everything and ensure that you receive the compensation that you are due. Contact a personal injury lawyer in North Dakota by reaching out to the firm at Morgan & Morgan.
What Kind of Compensation Can I Recover?
"Damages" are monetary payments paid to accident or injury victims as the result of a legal case. Typically, damages are paid to the injured person by the at-fault party or their insurance provider.
 
Hiring a skilled legal professional will ensure that you fight for all of the damages that are rightfully yours. In North Dakota, there are two main categories of damages in personal injury cases.
 
These categories are known as "economic" and "non-economic" damages.
Economic Damages
Economic damages are payments intended to restore the victim to their financial status from before the accident. This means that this category of damages only compensates for direct monetary losses.
 
Economic damages are not intended to punish the at-fault party. Instead, they are meant to undo the financial harm that negligent actions have caused.
 
Some typical examples of economic damages include payments to cover:
Current medical treatments and prescriptions
Anticipated future medical bills and costs
Lost wages and lost income from missed work
The repair and replacement of damaged property
Economic damages are the most common category of payments made to victims. An attorney will estimate the value of economic damages in your case by finding the sum of accident-related monetary losses.
Non-Economic Damages
In the aftermath of an accident or injury, not every loss that the victim suffers is monetary. Many of the most challenging outcomes from a personal injury are not about money.
 
For example, suppose you sustain a traumatic brain injury in a slip and fall accident. Your symptoms may make it impossible for you to engage in the hobbies and recreational activities that you used to love. You may not be able to maintain focus long enough to help your children with their homework. Although these losses are not economic, they are very real and can be devastating.
 
Payments that compensate for these intangible losses are called "non-economic" damages. Non-economic damages are intended to compensate for the following types of outcomes and experiences:
Pain and suffering
Emotional distress
Mental anguish, including things like stress, anxiety, and depression
Inability to enjoy life
Embarrassment
Loss of consortium or relationship
Victims deserve financial recovery for both economic and non-economic harms that they have suffered. When you contact an accomplished personal injury attorney in North Dakota, they will fight for maximum compensation in your case.
Can I Afford a Personal Injury Attorney?
The compassionate legal team at Morgan & Morgan believes that everyone deserves legal representation. That is why our clients pay nothing unless we successfully win or negotiate their case.
 
Our attorneys are paid through contingency fees. This means our lawyers do not get paid unless you do.
 
You should never hire an attorney or firm that asks for upfront payment. The firm of Morgan & Morgan understands the financial challenges that victims undergo.
 
For that reason, you will not pay a single dime unless we get money for you.
Will My Personal Injury Case Require a Trial?
Every injury or accident case is unique. Most personal injury claims are settled long before they reach the courtroom.
 
However, if you are dealing with a particularly tightfisted insurance provider, your case may require a lawsuit. Because of this, it is important to hire a legal professional with plenty of trial experience.
 
Morgan & Morgan has more than 800 attorneys nationwide, all with courtroom experience.
Contact the Best Law Firm in North Dakota
When you have suffered harm because another person was negligent, do not hesitate. Reach out to the firm of Morgan & Morgan for the best legal representation available.
 
Our team has secured more than a million successful verdicts and settlements. As a result, we have won over $15 billion for our clients.
 
Fill out the contact form on the Morgan & Morgan website to arrange a no-cost initial consultation to discuss the facts of your case. Let us fight for you!