The Fee Is Free™. Only pay if we win.
America's Largest Injury Law Firm
Protecting Families Since 1988
$15 Billion+ Won
800+ Lawyers Nationwide
Free Case Evaluation
Tell us about your situation so we can get started fighting for you. We tailor each case to meet our clients' needs.
Results may vary depending on your particular facts and legal circumstances.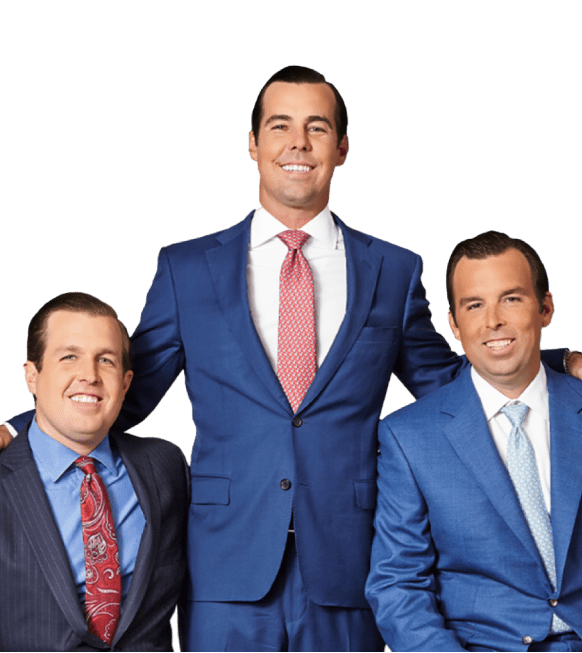 Personal Injury Lawyers in Harlem Heights, Florida
If you or a loved one has sustained an injury in Harlem Heights, you may feel uncertain about your future. Following a car accident, slip and fall, or instance of medical malpractice, it's normal to feel overwhelmed and unsure.
Accident and injury victims don't face only physical pain and suffering, but typically, they also have significant financial challenges. Medical costs, property damage, and lost wages can derail your entire life. If another person's actions led to your accident or injury, you may be owed significant compensation. 
Following an injury in Harlem Heights, it's critical to speak with a seasoned personal injury lawyer. A legal professional will review the facts of your accident or injury case and explain your options.   
You should not be forced to pay the costs that result from an injury someone else caused. By filing a legal claim in Harlem Heights, you can pursue justice with the help of a skilled personal injury lawyer. 
The accomplished legal team at Morgan & Morgan has decades of experience representing clients across the country. When you hire our firm, our personal injury lawyers will fight diligently to recover the maximum compensation for you. 
Reach out to arrange your free, no-obligation legal consultation today. To schedule your case evaluation, complete the contact form on the Morgan & Morgan website.
Understanding Personal Injury Law
Personal injury law is a civil legal proceeding also called "tort" law. Tort law allows injured people to file civil lawsuits seeking a remedy for the harm they sustained. 
Tort legal claimants are usually seeking financial compensation for the harm they suffered. The payments intended to compensate injury victims in tort cases are called "damages." 
Personal injury lawyers help accident victims become financially whole again. Tort lawsuits also serve to hold careless and reckless individuals accountable for the harm that they caused. 
Many different situations can serve as grounds for a valid tort lawsuit. Some of the most common include the following:
Accidents
When someone behaves negligently and causes an accident, the victim has the right to sue. This scenario is especially true when the victim has sustained bodily or emotional harm. 
Some of the most common examples of tort accidents are: 
Motor vehicle collisions
Slip and falls or trip and falls
Medical malpractice claims
And more 
To file a successful tort claim based on an accident, you will need to prove that the other party behaved negligently. We will discuss the legal concept of "negligence" in detail below.
Intentional Torts
Victims of intentionally harmful acts also have the legal right to pursue a civil personal injury claim. When a person's behavior is purposefully harmful, the victim may experience deep personal harm and loss. 
Assault and battery is one example of an intentional tort.
In many cases, such harmful actions also carry criminal penalties. But victims can pursue financial recovery regardless of the outcome of the related criminal proceeding.
Defective and Faulty Products
Consumers should be able to trust that the products they buy are safe and work as advertised. However, some products carry unreasonable risks and hazards.  
When someone is injured as the result of a faulty product or consumer good, they may be owed significant financial recovery. Some of the most typical examples of faulty products include: 
Pharmaceutical products and medications
Components of vehicles
Medical devices
Children's toys
Consumer appliances
And more 
If you or someone you know has been hurt by using a product with a dangerous design or manufacturing flaw, contact a personal injury lawyer immediately. In many cases, injury victims can recover significant settlements to cover their physical and financial losses. 
Anyone involved in the chain of distribution for a faulty product may be legally liable for the damage that the product causes. This can include manufacturers, designers, retailers, and distributors. 
Speaking with a knowledgeable personal injury lawyer will give you the best chance of recovering the money you deserve.  
The team at Morgan & Morgan has years of experience in product liability cases. Make sure to hold negligent product designers and manufacturers accountable.
Defamation
The term "defamation" typically refers to false statements that cause harm to the victim's personal or professional reputation. Although defamation does not result in physical damage, victims may still experience financial losses and emotional anguish. 
Statements of opinion do not qualify as "defamation." The courts are tasked with finding the balance between free speech and protections for victims of defamation. 
If you believe you have a valid defamation claim, make sure to consult with a seasoned personal injury lawyer. 
Understanding "Negligence" in Personal Injury Cases
Most accident and injury cases rely on the legal concept of "negligence." To recover financial compensation, the claimant needs to provide evidence that the opposing party behaved in a negligent manner.
The Elements of Negligence
Plaintiffs in personal injury claims must provide evidence of the four primary elements of negligence. 
First, the claimant must prove that the opposing party owed them a "duty of care." A duty of care may look different in different contexts. 
For instance, drivers owe a duty of care to others on the road. Motorists are required to operate their vehicles in safe and legal ways. Also, physicians have a duty of care to their patients. To fulfill this duty, doctors must provide professional, quality, and reliable medical care. 
Second, the plaintiff needs to provide evidence that the at-fault party breached their duty of care. A motorist may have breached their duty of care if they engage in: 
Speeding
Making an illegal turn
Dangerous maneuvers
Texting while driving
Using a phone or digital device
Eating
Driving under the influence
Third, the claimant needs to provide evidence that the other party's actions were the cause of the harm they sustained. If the negligent behavior and the harm are unrelated, the victim will be unable to recover financial compensation. 
Finally, the plaintiff in a personal injury case needs to show that the defendant's behavior caused actual harm. The harm that victims sustained can be physical, emotional, or financial. 
It can be difficult to prove all four elements of negligence in a civil tort claim. A skilled personal injury lawyer will work tirelessly to show that the at-fault party's negligence was the cause of the damage you sustained. 
The skilled personal injury lawyers at Morgan & Morgan will handle the following elements of your legal claim: 
Drafting and filing required documents and paperwork
Collecting relevant evidence — including police reports and medical records
Ensuring that legal timelines are met
Consulting with experts and specialists
Accurately calculating the value of your claim
Negotiating with insurance companies on your behalf
Gathering eyewitness testimony
Filing litigation if negotiations fail
And more 
When you're recovering from an injury, you should not have to handle the complex requirements of a legal claim. The accomplished team at Morgan & Morgan will walk you through every part of the process.
Examples of Damages in Personal Injury Lawsuits
No matter what type of accident you were involved in, you can seek compensation for the costs and losses resulting from your injury. In most tort claims, victims are eligible for two types of compensatory payments. 
The two primary categories of damages in personal injury claims are "special" and "general" damages. 
Understanding Special Damages
Special damages are payments intended to compensate victims for their direct monetary losses. These payments are also known as "economic" damages. These damages cover losses that are easily measurable in dollar amounts.  
Some of the most common examples of special damages in personal injury cases are: 
Property damage — such as vehicular repair or replacement
Past and current medical expenses
Medication and surgical costs
Anticipated future medical expenses
In-home care
Lost wages and income from missed work
Decreased ability to earn income for the long term
And more
A seasoned attorney will use invoices, bills, and other documents to calculate the special damages in your case. Most victims underestimate the value of their accident claims. 
Reach out to the legal team at Morgan & Morgan to determine the economic damages in your personal injury case.
Understanding General Damages
Some of the most devastating consequences of accidents and injuries are not monetary in nature. For example, victims may be unable to engage in the same activities as before their accident. 
Intangible consequences from a personal injury can decrease victims' quality of life. Injured people can pursue financial payments that compensate for these losses.  
Payments for these types of harm are known as "general" or "non-economic" damages. Some of the typical examples of general damages in personal injury cases are:
Physical pain and suffering
Mental trauma and anguish
Stress, panic attacks, anxiety, and depression
Inability to enjoy life
Disability and disfigurement
Post-traumatic stress disorder (PTSD)
And more
Contact a knowledgeable legal professional to determine the non-economic losses in your case.
Scroll down for more
Recent verdicts & settlements
How it works
It's easy to get started.
The Fee Is Free™. Only pay if we win.
Results may vary depending on your particular facts and legal circumstances.
Step 1

Submit
your claim

With a free case evaluation, submitting your case is easy with Morgan & Morgan.

Step 2

We take
action

Our dedicated team gets to work investigating your claim.

Step 3

We fight
for you

If we take on the case, our team fights to get you the results you deserve.
---
Client success
stories that inspire and drive change
Explore over 55,000 5-star reviews and 800 client testimonials to discover why people trust Morgan & Morgan.
Results may vary depending on your particular facts and legal circumstances.
FAQ
Get answers to commonly asked questions about our legal services and learn how we may assist you with your case.
Morgan & Morgan
What Are Contingency Fees?

The skilled team at Morgan & Morgan is compensated with contingency fees. When a client hires our firm, we agree to a specific portion of the financial recovery from the case. 

The client pays absolutely nothing unless our legal team wins or successfully settles the claim. After the case has concluded, the agreed-upon percentage is allocated to cover attorneys' fees. 

This ensures that all personal injury victims can seek justice, regardless of their financial status. Our compassionate attorneys believe all victims deserve premier legal representation. 

When you hire Morgan & Morgan, you can rest assured your claim is in good hands. Our attorneys don't get paid unless you do.

Should I Seek Medical Attention After an Accident in Harlem Heights?

Yes. No matter the circumstances of your accident, it's crucial to seek a medical assessment. A medical record of your condition will be important for any resulting insurance claim. If your case proceeds to litigation, the medical report will be invaluable.

Morgan & Morgan — Personal Injury Lawyers in Harlem Heights

If you or someone you love has been hurt in an accident in Harlem Heights, don't hesitate. Reach out to America's largest personal injury firm, Morgan & Morgan. 

Our accomplished legal team has the skills and experience to recover the compensation you deserve. To schedule a consultation with an attorney in Harlem Heights, fill out the contact form on the Morgan & Morgan website today.
Scroll down for more
Load More