Shortened/display title
Delaware Personal Injury Attorneys
$15 Billion+ Won

•

800+ Lawyers Nationwide

•

The Fee is FreeTM, Only Pay If We Win

•

America's Largest Injury Law Firm

•

Protecting Families Since 1988

•
Local Personal Injury Lawyers Who Care
Suffering a slip and fall accident that leaves you injured or getting sick by a product that you trust is never a good situation. From medical bills piling up to the missed time at work causing you anxiety about keeping your home, injuries due to a negligent person or company's actions should not be your burden to bear.
Fortunately, Delaware law allows you to file for compensation against those liable for hurting you because of their negligent actions or decisions that led to your getting injured. You may be thinking you can handle the claim process yourself, but you may want to reconsider. Insurers are in the business of making money, and one way they do this is to minimize their liability and payouts as much as possible.
Whether you're just considering what your options are or have found that the insurance company is unreasonable in compensating your damages, you should consult with a personal injury lawyer in Delaware right away. A seasoned attorney can do more than advise you on your rights; they can take on the burden of fighting with insurers on your behalf so you can focus on healing.
Why You Should Hire a Personal Injury Attorney in Delaware
It doesn't matter what kind of accident someone caused that hurt you. If they were negligent, state statutes allow you to hold them liable. But, determining how to go about doing that is never easy. This area of law is complicated, and trying to navigate it while dealing with pushy insurance adjusters when you're injured and vulnerable is unacceptable.
Trying to keep track of all the paperwork and documentation you receive from your doctors, law enforcement, insurers, and other involved parties is overwhelming. You will have countless forms and statements demanded from you to satisfy the insurer's investigation, and they still may deny your claim anyway! This is a frustrating reality of personal injury claims. With the disruption you're already experiencing to your everyday life and well-being, this is a situation you shouldn't face alone. You need seasoned representation from a law practice that specializes in personal injury cases.
Morgan & Morgan has spent the last 30 years providing superior personal injury representation to Delaware residents. We understand the devastation negligence causes and if you or someone you loved is in this situation, trust us to see you through it. If you still aren't sure if you want to hire a personal injury lawyer in Delaware to represent your case, consider these five solid reasons to consider doing so:
Insurers Only Care About Their Bottom Lines
Even though insurance companies must follow specific regulations on operating their businesses, their motives are always to protect their bottom lines. These corporations are focused on making money and paying out injury claims that hurt this goal. So if you need to file a lawsuit because their client was negligent and hurt you, they have a team of lawyers on standby to fight over every penny owed to you.
How can you compete against this type of legal resource on your own? You can't. You need a skilled personal injury lawyer in Delaware not only to protect your rights but to put a stop to bad faith actions an insurer may use to minimize or outright deny your compensation request.
Your Claim Could Be Lost if You Miss the Legal Filing Deadlines
Also known as statutes of limitation, these deadlines indicate the window of time you have to file a personal injury claim against the responsible party(ies). Missing these filing dates could mean losing your opportunity to recover damages caused by your accident. Generally, you only have three years, but this could change if a state employee or agency caused your injury.
Having a personal injury lawyer in Delaware to handle your case ensures you never miss these deadlines. It also means you can avoid unnecessary delays or making mistakes on your paperwork that could cost you compensation.
Mistakes in Your Claim Can Cost You Dearly
As mentioned a moment ago, mistakes can be devastating to your claim if you sustain injuries because of a driver being reckless or in other negligent situations. It's crucial that your doctor maintains detailed notes on your condition, progress, and prognosis. Your insurance claim will require an accurate statement of what occurred. The police report could miss state what street or intersection your crash occurred at and needs correction.
You don't need this additional stress when physically and emotionally recovering from a traumatic accident experience. Numerous elements go into building evidence for your personal injury suit, and a reputable attorney like those at Morgan & Morgan can take care of it all.
You Probably Don't Understand the Full Impact of Your Injuries As Your Attorney Does
While you are the injured party and know your body better than anyone else, personal injury attorneys work with thousands of clients of years that have been in your shoes. They have seen the impact of slip and falls, car accidents, defective equipment tragedies, and more. You may think you should be due for your lost wages, medical expenses, and some pain and suffering, but there's more affecting you than you might realize.
Maybe you didn't know that you could be entitled to compensation for your disfigurement or transportation costs to your appointments. What about future health issues that might arise because of the trauma you suffered? In Delaware, personal injury lawyers take this and many additional factors into account when pursuing relief on your behalf from insurers.
You Need Representation if You're Partially Responsible
As a modified comparative fault state, Delaware reduces the compensation of personal injury victims by the percentage of liability they have. It's not uncommon for those who sustain accident injuries to be partially responsible for getting hurt. This doesn't mean you aren't entitled to be compensated for the other person's negligent actions!
But, you need an attorney to help protect you from being wrongfully assigned more blame than you are responsible for by the insurers. They will capitalize on any perceived fault on your part to minimize or deny your injury claim. A skilled personal injury lawyer in Delaware can stop this manipulation and ensure that you don't exceed the maximum liability percentage of 50%. If you exceed this threshold in fault, you won't be able to file suit against the liable party(ies) involved under state law.
Why Hiring a Personal Injury Lawyer in Delaware is Beneficial
At Morgan & Morgan, our personal injury attorneys genuinely understand how overwhelming and frustrating the claims process can be for the injured. However, unlike insurers, we truly are your advocates in a tough situation and are tireless in our efforts to get the maximum compensation for your injuries possible for your circumstances.
There are numerous benefits to hiring us for your accident case, including:
They are Professional and Compassionate
After a severe accident experience, you are left in pain and emotionally traumatized. You may not be able to make decisions objectively because of this upheaval in your life. As your personal injury lawyer, we can handle everything from paperwork to speaking with insurers on your behalf. We do this because, as your advocate, we understand what you're going through and want to do everything possible to ease your stress and help you heal. When you consider the decades of experience, skill, and professionalism that we also bring to your case, you can have peace of mind knowing your injury claim is being represented adequately.
Personal Injury Lawyers in Delaware Have Negotiation Skills
After your accident and filing your claim, the liable party's insurer will have an adjuster call you almost daily. This isn't out of care and concern; they're looking for ways to save money on your case. Negotiating effectively with these greedy corporations is a challenge because they have an arsenal of manipulative techniques that have proven successful. This is why you need the skill and experience of Morgan & Morgan by your side to stop such tactics and force them to negotiate seriously. By trusting us with your case, you will receive more compensation for your damages than you would have on your own.
Prevent Unnecessary Claim Delays
Without an experienced attorney representing your case, you can bet that the insurer will try to wait you out. They know you and your loved ones are in a financial tailspin after your accident. The longer you wait and suffer the damages of your injuries, the more likely you will take a low ball settlement offer. While purposely delaying claims is against the law, how can you prove it's intentional? This is the advantage insurance companies have over claimants.
Also, you may have to wait until you physically recover before seeking compensation. This could mean years of therapy and treatment, but with state statutes having a time limit, what are your rights? This is why you need to have a personal injury lawyer handling your case. They have in-depth knowledge of state law affecting your case and possibly side-step potential legalities and setbacks that further delay your claim.
Free Case Evaluation
Tell us about your situation so we can get started fighting for you. We tailor each case to meet our clients' needs.
The Fee is FreeTM Only Pay If We Win.
Submit a Free Case Evaluation
You can find out if you qualify immediately.
Get a Call From Us
Our specialists will walk you through your case and collect all the right information to win your case.
Let Us Get to Work
Our specialized attorneys will handle every step of your case from start to finish. You don't pay until we win.
Hear From Our Clients
We've helped over 300,000 families across the United States. See what they have to say.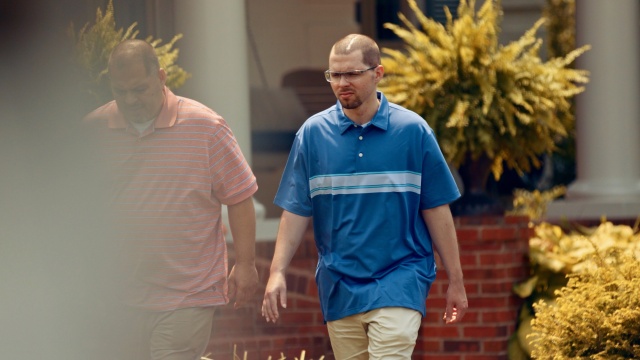 Our Personal Injury Lawyers
Have Over 55,000
5-Star
Reviews
They were caring and concerned about my case. They fought harder then I had intercepted. Communicated in many ways to make sure I understood. Thank you.
Georgia
Workers' Compensation
The staff was amazing, they treated me with the utmost respect and professionalism. Kept me informed every step of the way about my case. Always asked how I was doing and was prompt with responding to any of my questions or concerns. They are a great team!
Antonia
Premises Liability
Morgan and Morgan is truly the best law firm! PERIOD! You could consider yourself blessed when they take your case. Immediately, you can breathe. Anxiety goes from a 10 to 0! I needed them 3 TIMES! I wish I didn't have to hire an attorney but my family and I were blessed. We won every single time! Insurance companies truly know that they will take it to court! I got settlements for all 3 lawsuits. Never stepped a foot into a courtroom. Thank you so much Morgan & Morgan!
The entire Morgan & Morgan team, including my case manager Michelle Hill, have been a blessing! From the first phone call I made to them, they have been extremely compassionate, very helpful, and 100% professional. I would recommend Morgan & Morgan to anyone because THEY CARE!
Results may vary depending on your particular facts and legal circumstances.
See More
See Our Nationwide Results
We've won over $15 Billion for our clients in cases of all types. Let us work hard for you.
120,000,000
Car Accident
28,450,105
Medical Malpractice
820,000
Unpaid Overtime
91,000,000
Tobacco
3,140,804
Slip & Fall
8,800,000
Premises Liability
1,331,245
Social Security
1,800,000
Civil Rights
Do Morgan & Morgan personal injury cases go to trial?
Morgan and Morgan put your best interests first in everything we do, including taking your claim to court when we know the compensation award will be better. Our legal team has an eye for the courtroom and knows what it takes to position your case favorably with the jury. 
Many cases are indeed settled outside the courtroom, but any settlement offer you receive has to be fair compared to the scope of your damages and injuries. If an insurer doesn't cooperate, we won't hesitate to file a suit and go to trial.
How long do personal injury cases in Delaware take? 
It's impossible to pinpoint a date for any personal injury case because of the many elements at play. The seriousness of your injuries, the type of work you do, previous health conditions, and other factors often affect the timeline. This is especially true if your case has to go to trial. The good news is that no matter how long it takes, it's worth the wait in the long run because you'll receive the maximum compensation for your situation.  
How much do your personal injury lawyers in Delaware charge for their services?
Morgan & Morgan operates on a contingency fee basis. This means you only pay us if and when we win your case. Our fee is a percentage of the settlement or verdict amount we obtain. All of this will be clearly outlined in the contract you sign with us, so there are no surprises at the conclusion of your case.
Rely on a Reputable Personal Injury Lawyer in Delaware
Whether you or someone you care about was recently hurt in an accident or are already fighting an insurer for damages, the personal injury lawyers of Morgan & Morgan are standing by to assist. We can ensure that any compensation you receive is fair and just. So put a stop to the pressure tactics your adjuster uses to minimize your loss and let us take over negotiations on your behalf. As your attorney, you can be sure that any compensation you receive will exceed what you would have gotten without our help. 
You don't deserve to pay for the negligent actions of someone else. We regularly help our clients receive compensation that includes some of the following damages:
Lost income
Medical costs (past and future)
Transportation expenses to appointments
Loss of consortium
Disfigurement
Pain and suffering
Property damage
Loss of enjoyment of life
Burial costs
Wrongful death
And more!
Get the best personal injury representation available and contact Morgan and Morgan. Our firm has been representing victims of negligence since 1988. With over $15 billion in settlements and jury awards, we are your best option to make the people that hurt you pay. Please fill out our brief contact form to find out more about our free consultation offer.