Breach of Contract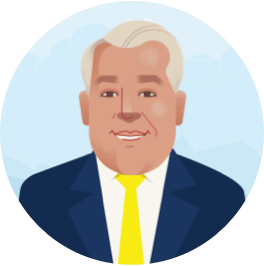 Find out if you are eligible for a breach of contract lawsuit
Take our
free
quiz to see if you qualify for a case.
Begin quiz
Morgan & Morgan's business attorneys have successfully recovered millions of dollars in Florida courtrooms in cases involving a breach of contract and business tort claims. Our attorneys represent both businesses and individuals in contract lawsuits and have significant experience handling complex cases involving: asset-purchase agreements, construction contracts, commercial leases, employment contracts, business debts, licensing contracts, and many other types of agreements.
Business Trial Group attorneys work on a contingency-fee basis, so our clients are not burdened with hourly billing rates and monthly legal bills. We only receive a fee if we successfully obtain a recovery in your case. Without the focus on billable hours, our attorneys' primary objective is to achieve the maximum recovery in every case. If you would like to discuss your legal rights with our Florida contract attorneys, get in touch with us today.
What Legal Remedies Are Available in a Florida Breach of Contract Lawsuit?
In most cases, our Florida contract attorneys pursue claims for money damages or equitable relief on behalf of our clients.
Monetary Damages
Compensatory Damages: Compensatory damages are intended to "make the plaintiff whole" and provide monetary relief representing the benefits the plaintiff would have received had the contract not been breached. Compensatory damages may include consequential damages, which are intended to provide compensation for any indirect damages caused by the breach of contract. For example, our attorneys may be able to recover lost profits caused by another party's failure to perform its obligations under a contract.
Liquidated Damages: Some contracts contain a liquidated damages provision, which provides a specific, predetermined amount of money that a court can award to the aggrieved party if the contract has been breached.
In general, liquidated damages provisions in contracts are enforceable in Florida courts if:
The damages resulting from the breach are not readily ascertainable; and

The amount of liquidated damages provided under the contract is not grossly disproportionate to the actual damages incurred.
Attorneys' Fees and Costs: The fees and costs of the contract litigation may be recoverable if such recovery is expressly provided for under the terms of the agreement.
Equitable Remedies
Equitable relief is an order from a court requiring a person or company to act or refrain from acting in a certain way.
Specific Performance: In some cases, our attorneys can also seek an order from the judge requiring "specific performance" in a Florida breach of contract lawsuit. If a court orders specific performance, the breaching party is required to fulfill its obligations under the terms of the contract. Specific performance may be granted in cases where monetary damages would not adequately compensate the non-breaching party. For example, if a contract is for the sale of unique goods that cannot be obtained from another seller, a court may issue an order requiring the breaching party to perform under the terms of the contract and deliver the unique goods.
Rescission: Rescission is an equitable remedy that voids the contract. When a Florida judge grants rescission, both sides are generally excused from any further performance under the contract. In addition, any money that had been remitted under the contract is usually returned.
Florida Business Torts Lawyers
Many breach of contract lawsuits also involve business torts. Florida law allows for businesses and individuals that have suffered financial damages due to unfair or unlawful business practices to recover compensation from the responsible parties.
Business Trial Group attorneys have handled hundreds of lawsuits throughout Florida involving complex business torts, including claims for:
Fraud and Negligent Misrepresentation
Unfair Trade Practices
Conspiracy
Defamation, Libel, and Slander
Conversion and Civil Theft
Misappropriation of Trade Secrets
Tortious Interference with a Business or Contractual Relationship
When Are You Owed a Fiduciary Duty?
One of the most common business torts is a breach of fiduciary duty. The classic examples of a fiduciary relationship include attorney-client, agent-principal, broker-client, partner-partner, managing member-members, corporate officer-shareholder, trustee-beneficiary, or executor-heir.
A fiduciary relationship, however, can also arise in many other business settings. In Florida, a fiduciary duty can arise by statute, expressly by a contract, or it can be implied in law when one party relies on another to act on its behalf and look out for its best interests.
Essentially, a fiduciary relationship can exist between two people whenever one of them acts for the benefit of, or gives advice to, the other, within the scope of their relationship.
What Duties Are Owed By A Fiduciary in Florida?
Duty of Loyalty: A fiduciary is obligated to put the interests of the beneficiary ahead of the fiduciary's self-interest. This duty prohibits self-dealing by the fiduciary, as well as conflicts of interest and failure to disclose material facts.
Duty of Care: A fiduciary must carry out its responsibilities in an informed and considered manner and act as ordinary prudent people would in the management of their own affairs.
Duty of Good Faith: A fiduciary must carry out his duties in the upmost good faith.
What Remedies are Available in a Florida Breach of Fiduciary Duty Lawsuit?
In Florida, both legal damages and equitable relief may be available when the fiduciary duty is breached. Legal damages can include both monetary compensatory damages as well as punitive damages. Equitable remedies can include disgorgement of profits or commissions, imposition of a constructive trust, an accounting, or injunctive relief. These remedies could result in a plaintiff recovering greater damages than they would under a traditional breach of contract claim.
Our Results in Breach of Contract and Business Tort Lawsuits
The attorneys in Morgan & Morgan's Business Trial Group have recovered tens of millions of dollars on behalf of clients throughout Florida in breach of contract and business tort lawsuits. For example, our attorneys have:
Received a jury verdict of $14.5 million in a complex breach of contract and business tort lawsuit involving a real estate development.
Recovered millions of dollars for clients in cases alleging breach of professional services or employment contracts.
Recovered substantial judgments and settlements in lawsuits involving breaches of commercial leases or real estate commission agreements.
Recovered millions of dollars on behalf of individuals and small businesses seeking repayment of loans and other contractual obligations.
Successfully represented homeowners associations and businesses, including construction companies, for work performed, including a recent $1.485 million jury verdict.
Recovered millions of dollars on behalf of prominent athletes, musicians and entertainers in breach of contract lawsuits.
Contact Florida's Largest Contingency-Fee Firm
With 18 offices in Florida, Morgan & Morgan is able to handle your contract lawsuit in venues throughout the state, including Orlando, Tampa, Jacksonville, Miami, West Palm Beach, Fort Lauderdale, Fort Myers, Naples, Sarasota, and Tallahassee.
If you believe you may have a claim for breach of contract and would like to learn more about your rights under Florida law, contact us today to review your case and discuss the damages that may be available to you.
Client Testimonial Videos
Dawn G.
Social Security Disability
Georgia J.
General Injury
Thomas T.
Cast Iron Pipes
Kathy S.
Medical Malpractice
Former Client
Auto Accident
Salvador R.
Auto Accident
Monty W.
Workers' Compensation
Lafayette H.
Veterans Disability
Mike and Lynette R.
Hurricane Insurance
Robert S.
Social Security
Madeline A.
Hurricane Insurance
Alfred H.
Veterans Disability