$15 Billion+ Won
•
800+ Lawyers Nationwide
•
The Fee is FreeTM, Only Pay If We Win
•
America's Largest Injury Law Firm
•
Protecting Families Since 1988
•
Building Lawyers
Building lawyers provide essential services to people involved in construction projects, from homeowners and building owners to construction managers and materials distributors. These projects are often complex, as many parties have obligations to one another. There's an expectation that the job will be done right and on time. In exchange, it's expected that the work will be paid in full.
From planning to completion, the attorneys at Morgan & Morgan represent those involved in construction projects who need legal assistance in resolving disputes. We also fight on behalf of injury victims who have been hurt due to someone's negligence in a building project. Here are some ways our legal experts can help you.
Recover Compensation for a Building Code Violation Injury
Every property owner is required to follow safety codes in building new structures. Failure to do so can leave everyone — from workers to tenants — in peril. Local and state governments implement standards that oversee the design and construction of buildings. These guidelines include general building codes such as door height clearances and acceptable construction materials. They also outline mechanical, electrical, plumbing, and fuel codes, among other rules and regulations. Building code violations may include:
Faulty wiring
Poor lighting
Damaged stairwells
Poorly lit exit signs
Lack of functional fire escapes
Defective Elevators
Inadequate fire protection
If it can be proved that the negligent party owed you a duty of care, breached their duty of care, and that their breach caused you harm, you may be able to collect significant compensation for your injury.
Sue a Builder for Breach of Contract
Construction contracts are agreements that dictate how a construction project will be completed and the date when it will be finished. Each party is responsible for following the terms set in the agreement, and failure to do so can lead to a lawsuit.
If, for example, you signed a contract with a builder for a new home, it's incumbent upon both of you to follow the terms set in the agreement. Assuming you have held up your part of the deal, you may be able to recover financial compensation if the other party has not. This requires establishing a few details:
A legally binding contract was signed by both parties.
You have held up your end of the arrangement.
The other party has failed to meet their obligations (known as breach of contract).
You suffered a financial loss due to their breach.
A lawyer for building issues can evaluate the strength of your case and potentially help you recover significant damages.
Draft a Fair Contract
Construction lawyers can also help with drafting contracts and settling disputes. They can:
Review proposals and offer advice
Negotiate provisions in contracts
Prepare modifications to contracts that allocate risks and responsibilities more fairly
Resolve disputes through litigation
File lawsuits on behalf of the victim in a breached contract
Contact a Building Lawyer at Morgan & Morgan
Whether you were injured due to a building code violation, stiffed by a contractor, or just need some help putting together an airtight construction contract, the building dispute lawyers at Morgan & Morgan can help. Contact us today to schedule a free consultation.
Hear From Our Clients
We've helped over 300,000 families across the United States. See what they have to say.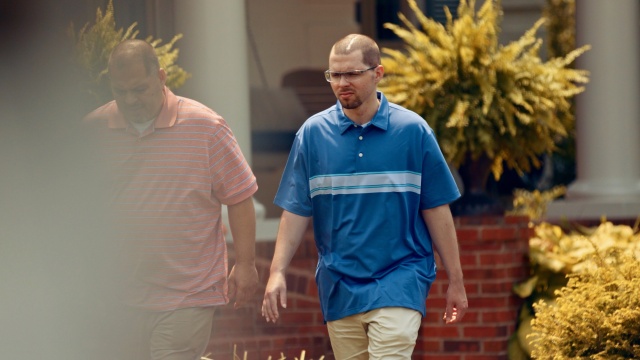 Our Personal Injury Lawyers
Have Over 55,000
5-Star
Reviews
They were caring and concerned about my case. They fought harder then I had intercepted. Communicated in many ways to make sure I understood. Thank you.
Georgia
Workers' Compensation
The staff was amazing, they treated me with the utmost respect and professionalism. Kept me informed every step of the way about my case. Always asked how I was doing and was prompt with responding to any of my questions or concerns. They are a great team!
Antonia
Premises Liability
Morgan and Morgan is truly the best law firm! PERIOD! You could consider yourself blessed when they take your case. Immediately, you can breathe. Anxiety goes from a 10 to 0! I needed them 3 TIMES! I wish I didn't have to hire an attorney but my family and I were blessed. We won every single time! Insurance companies truly know that they will take it to court! I got settlements for all 3 lawsuits. Never stepped a foot into a courtroom. Thank you so much Morgan & Morgan!
The entire Morgan & Morgan team, including my case manager Michelle Hill, have been a blessing! From the first phone call I made to them, they have been extremely compassionate, very helpful, and 100% professional. I would recommend Morgan & Morgan to anyone because THEY CARE!
Results may vary depending on your particular facts and legal circumstances.
See More
The Fee is FreeTM Only Pay If We Win.
Submit a Free Case Evaluation
You can find out if you qualify immediately.
Get a Call From Us
Our specialists will walk you through your case and collect all the right information to win your case.
Let Us Get to Work
Our specialized attorneys will handle every step of your case from start to finish. You don't pay until we win.
Call Us Now
See Our Nationwide Results
We've won over $15 Billion for our clients in cases of all types. Let us work hard for you.
$28,450,105
Medical Malpractice
$8,800,000
Premises Liability
$1,331,245
Social Security
Results may vary depending on your particular facts and legal circumstances.
Last updated on
Jul 19, 2022