What Is a Revocation?
What Is a Revocation?
The Fee Is Free™. Only pay if we win.
America's Largest Injury Law Firm
Protecting Families Since 1988
$15 Billion+ Won
800+ Lawyers Nationwide
Free Case Evaluation
Tell us about your situation so we can get started fighting for you. We tailor each case to meet our clients' needs.
Results may vary depending on your particular facts and legal circumstances.
Results may vary depending on your particular facts and legal circumstances.
Porter Ranch Gas Leak
After SoCalGas's negligent oversight led to a leak of 5.7 billion cubic feet of gas in 2015, Morgan & Morgan recovered $1.8 billion for the 30,000 affected residents of Porter Ranch.
Jacob T. Rodgers v. City of Gainesville D/B/A Gainesville Regional Utilities
In one of the first personal injury trials since the end of the Pandemic, Morgan & Morgan recovered $120 million for a client that was paralyzed by a city utility vehicle.
Estate of Frank Townsend v. RJ Reynolds, et al.
After a family lost someone to lung cancer, our compassionate attorneys took their case and recovered $91 million in the fight against Big Tobacco.
Morgan Stanley Data Security Litigation
Morgan & Morgan reached a $60 million class action settlement on behalf of those who had their data compromised by behemoth, Morgan Stanley.
Stephen Davis v. Levon Clark, Ricardo Williams, Marty Grifka and Derek Pak
McAdams v. Monier Lifetile, LLC
Morgan & Morgan's attorneys reached a $44 million settlement in a class-action lawsuit against Monier, an organization that made false claims about their faulty roofing tile products.
Coleman v. Martinez
After a delayed C-section caused a newborn to suffer a brain injury during childbirth, Morgan & Morgan recovered $38 million for the affected family.
Gold v. Lumber Liquidators
Our team represented clients who sought to recover damages from Lumbar Liquidators after the company provided faulty flooring materials, resulting in a $28 million settlement on their behalf.
Clemmons v. ECORE et. al, Philadelphia County
Our team secured a $26,202,500 verdict—an enormous victory and a strong message to trucking companies who fail to take the proper precautions when maneuvering dangerous vehicles on our roads.
Brink v. Ruiz
After a long fight for justice, Morgan & Morgan finally obtained a successful, confidential settlement for Dustin Brink with the Defendants' insurance company.
Results may vary depending on your particular facts and legal circumstances.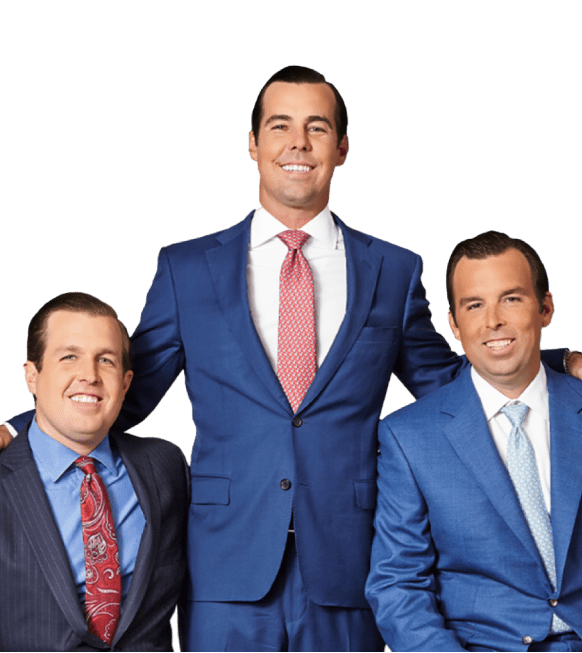 What Is a Revocation?
In legal terms, a revocation refers to revoking, or taking back, something of substance, like a contract or a privilege. It can apply to both criminal and civil matters. For instance, a judge may revoke a criminal's probation if they violate its terms, or an insurance provider can cancel coverage if the consumer does not fulfill specific requirements.
Revocations are not always legal. The context of the cancellation will determine whether an entity or individual has issued it lawfully. A lawyer can help you figure out if a revocation is appropriate and legal.
If you need assistance with a revocation, Morgan & Morgan can help. We'll examine the circumstances to determine whether the revocation is legitimate and help you decide on your next steps. Contact our firm today to schedule your free consultation.
Revocation in Criminal Matters
What is a revocation in a criminal matter? In a criminal case, a revocation typically occurs when law enforcement officers believe an individual has violated the terms of their probation agreement. Police or a prosecutor will notify the court of the violation via a petition to revoke.
A judge will review the petition to revoke during a hearing, wherein the prosecutor, defendant, and defendant's lawyers appear in court. The prosecutor will present evidence to prove the defendant violated their probation or supervision. 
For instance, an individual who uses drugs or commits another crime while on probation may be subject to revocation.
The defendant's attorney will argue against the revocation. If the lawyer fails to convince the judge that the defendant did not violate their probation, the judge will revoke it, and the defendant will go to jail. 
When the court first awards the defendant probation, they receive a suspended jail sentence that the court will reinstate if it revokes their probation.
Revocation can also occur if the defendant is out on parole. Sometimes, courts release criminals from jail early if they have shown through good behavior that they can complete their sentence outside of jail. 
This type of early release, or parole, comes with conditions. Criminals must avoid getting into legal trouble throughout their remaining time on parole or risk returning to jail.
Revocation in Civil Matters
What is a revocation in a civil case? Typically, a revocation in a civil case concerns a contract. In a contract, someone offers something of substance to an entity or individual in exchange for a sum of money or something of value. 
For instance, a company may offer to install new windows in a home for $10,000. The company and the client have a contract if the customer accepts the offer. However, the customer may revoke the contract if the company fails to act per the terms of the agreement, like installing inferior windows in the home.
A revocation may also occur with a will. A will is a written document describing how a person wants their belongings and interests distributed upon their death. Once the will is in force, it remains in place unless the person creates a new one. The individual must revoke their prior will to put the new will into effect.
Finally, a trust may involve a revocation. The person or entity that initially creates the trust can revoke it. People typically cancel a trust after a significant life event, like a divorce or the death of their beneficiary. Sometimes, an individual may revoke a trust if changing its terms will take more time than simply canceling it and starting a new trust.
Scroll down for more
How it works
It's easy to get started.
The Fee Is Free™. Only pay if we win.
Results may vary depending on your particular facts and legal circumstances.
Step 1

Submit
your claim

With a free case evaluation, submitting your case is easy with Morgan & Morgan.

Step 2

We take
action

Our dedicated team gets to work investigating your claim.

Step 3

We fight
for you

If we take on the case, our team fights to get you the results you deserve.
Client success
stories that inspire and drive change
Explore over 122,576 5-star reviews and 800 client testimonials to discover why people trust Morgan & Morgan.
Results may vary depending on your particular facts and legal circumstances. Based on Select nationwide reviews
FAQ
Get answers to commonly asked questions about our legal services and learn how we may assist you with your case.
Morgan & Morgan
What Are the Three Elements of a Contract?

A contract must contain three valid elements: an offer, acceptance, and consideration.

An offer occurs when one person or entity conveys their willingness to do something or provide a good according to specific terms. 

For instance, an offer occurs when an apartment owner agrees to rent their place to an individual for a particular period of time and a certain amount of money. The owner prepares a contract describing the terms of the agreement, including when the renter must make their payments and any insurance requirements.

Acceptance occurs when the other party agrees to the contract and its terms. In our example of the apartment, acceptance happens when the renter agrees to the contract terms.

The element of consideration represents a promise by the agreeing party to provide the offeror with something of substance in exchange for the contract. If the renter signs the agreement and promises to pay monthly rent and a down payment, they will have given consideration.

A court can deem a contract invalid if it does not contain all three elements.

What Can Invalidate a Contract?

A contract will not be valid if it does not contain one of the three elements: offer, acceptance, or consideration. 

In addition, both parties to the contract must meet specific requirements. They must be older than 18, cannot be currently incarcerated, and cannot have a mental impairment that prevents them from fully understanding the contract.

The element of mutual assent must be present. Mutual assent requires that both parties act with a complete understanding of the terms of the contract. No one can bully one party into signing the agreement, provide misleading contract terms, or sign the contract under duress. 

Contracts that do not meet these requirements will be void and unenforceable.

What Is an Express Revocation?

An express revocation is a written document that stipulates you are canceling a contract. It must be in writing for it to be binding.

For example, in most cases, you must provide an express revocation to revoke a will. A home purchase contract may also include a provision for an express revocation. If you have power of attorney, you can typically only revoke it with an express revocation.

What Is an Implied Revocation?

Some revocations don't need to be in writing to be enforceable. These types of cancellations are known as implied revocations.

An example of an implied revocation is a will written before a divorce. If the man who wrote the will left all of his belongings to his wife but they later divorced, most states would declare that the divorce automatically revoked the will.

What Types of Revocations Are Legal?

There are two types of legal revocations: intentional revocation and revocation by operation of law.

An intentional revocation occurs when one party to a contract deliberately revokes it. For instance, someone who grants their power of attorney to another party may intentionally cancel it in the future. 

Revocation by operation of the law happens when a legal matter automatically cancels the contract. For instance, the death of a party in a power of attorney agreement will automatically cancel a contract because there's no longer a responsibility to act on behalf of the individual.

What Happens if My Contract Doesn't Contain All of the Required Elements?

Revocation of a contract can also occur if your contract doesn't contain all of the elements of a contract. If both parties mutually agree to cancel a contract, it will be unenforceable.

The individual or entity who first makes an offer to another party may revoke the offer if the other party has not yet accepted it. For instance, if an apartment owner offers to rent their apartment to another individual for a specific price, they may withdraw their offer up until the time the renter accepts it. 

If an apartment renter initially accepts the offer, the owner can still revoke the contract if the renter fails to give consideration. For example, the contract is unenforceable if the renter provides verbal acceptance of the agreement but fails to sign it or transfer payment to the owner.

It's also important to remember that if one party makes an offer and the other party counters with a different proposition, no acceptance has occurred. If one party offers to mow a lawn for $50, and the client declines the offer but presents a counteroffer of $40, no acceptance has occurred. 

Both parties must fully agree on the terms and conditions of the agreement for a contract to occur.

What Is a Revocation of Privileges?

The court or other governmental agencies may revoke special privileges granted to you. The most common document that the government revokes is a driver's license. 

Someone who receives multiple tickets or is responsible for a severe accident that leads to a fatality or significant property damage may lose their right to drive for a period of time.

The government, federal or state agencies, or other entities may also revoke professional licenses. For instance, a lawyer may lose their right to practice law if their actions violate the terms of their bar agreement. 

Similarly, doctors convicted of medical malpractice may lose their right to practice medicine.

Professionals who lose their licenses to practice their specialties must meet specific requirements before recovering their licenses. In severe cases, they may permanently lose the right to practice law, medicine, or other professions.

What Is a Revocation of a Will?

Individuals can revoke their wills in four different ways:

Canceling the will
Writing a new will
Expressly revoking a will in a separate legal document
Through implied revocation, like a divorce

The most common way to cancel a will is by physically destroying it. If there is no written evidence of your will, no one can act on it in the event of your death.

Creating a new will effectively revokes your old one. However, if you intend to use the new will to replace the old one, it's best to include language that stipulates the new will reflects your current wishes. 

You may expressly revoke a will in a separate legal document. If you expressly cancel your old will in a new legal document, no one can refer to the old will in the event of your death. However, if you expressly revoke your will, it's best to write a new one so that your family knows how to fulfill your wishes if you die.

If you get divorced, most states will implicitly revoke your existing will at the time of the divorce. You should write a new will to ensure that your loved ones have guidance to rely on in the event of your passing.

Get Help Understanding Revocation From Morgan and Morgan

What is a revocation? If you're wondering about revocation, you may not be sure about the validity of a contract or need help with estate planning. 

The attorneys at Morgan and Morgan can help you. Schedule a free case review with us to discuss your situation and resolve your questions.
Scroll down for more
Load More