$15 Mil Millones Ganados
•
800+ Abogados a Nivel Nacional
•
Los Honorarios son gratuitos, Solo paga si ganamos
•
El bufete de abogados de lesiones más grande de Estados Unidos
•
Protegiendo familias desde 1988
•
Preguntas Frecuentes: Resbalones y Caídas
Los accidentes cuando una persona se resbala y sufre una caída, pueden ser traumáticos para cualquier persona. Un accidente de resbalón y caída se da bajo circunstancias que pueden pasar de repente en los lugares mas inesperados. Un accidente de este tipo suele pasar por descuido, negligencia o por fuerza mayor. Las consecuencias pueden ser devastadoras para la víctima. En algunos casos, dejando a una persona con discapacidades por el resto de la vida. Adicionalmente, cuando estos accidentes suceden, la victima necesita atención médica, y estas cuentas se acumulan rápidamente entre tratamientos de recuperación, terapias, etc. 
Es por eso por lo que una persona que ha sufrido una caída debe contactar a los abogados de resbalones y caídas de Morgan & Morgan. Nuestros abogados cuentan con más de tres décadas de experiencia defendiendo victimas de accidentes de resbalones y caídas. Aunque entendemos que cada caso es diferente, contamos con los recursos para defender su caso hasta ganar la compensación justa por sus lesiones. Contáctenos hoy para una revisión gratuita y confidencial de su caso. 
Morgan & Morgan
¿Cuáles son los motivos de una demanda por resbalón y caída?

Determinar si tienes una demanda por resbalón y caída depende de varios factores, y el análisis puede cambiar según el estado en que te encuentres. Independientemente de ello, para tener motivos para una demanda por resbalón y caída, hay elementos particulares que debes probar en todas las demandas por resbalón y caída para poder cobrar una indemnización.

¿Qué es la responsabilidad del establecimiento?

La responsabilidad del establecimiento es un concepto jurídico que responsabiliza al propietario, o a veces a un inquilino o visitante, de determinadas lesiones en el establecimiento. En la mayoría de los casos, suele ser el propietario el responsable de las lesiones que se producen en su propiedad.

¿Puedo responsabilizar a mi arrendador de mis lesiones por resbalón y caída?

Si te has lesionado en un accidente por resbalón y caída en un local gestionado o propiedad de tu arrendador, puedes exigirle responsabilidades por las lesiones que hayas sufrido demostrando que conocía o debería haber conocido la situación peligrosa que causó el accidente.

Los arrendadores tienen la responsabilidad legal y ética de defender los locales que alquilan y mantenerlos en condiciones de seguridad y salubridad. Si tu arrendador fue negligente al hacerlo y te causó lesiones, ponte en contacto con Morgan & Morgan para una evaluación gratuita de tu caso y conocer mejor tus opciones. Podemos ayudarte a recuperar la indemnización que mereces para seguir adelante con tu vida tras este desafortunado suceso.

¿Cómo puede ayudarme un abogado en mi caso de resbalón y caída?

Mucha gente piensa que los accidentes por resbalones y caídas son sólo inconvenientes menores. Pero lo cierto es que los accidentes por caídas son una de las principales causas de lesiones catastróficas.  

Cuando has resbalado y te has lesionado como consecuencia de un descuido ajeno, es posible que se te deba una indemnización económica. Es fundamental hablar con un abogado de lesiones personales tras un accidente por resbalón y caída. 

Las víctimas suelen ser responsables de los crecientes gastos médicos. Las personas lesionadas también sufren importantes daños emocionales y psicológicos tras su resbalón y caída. 

Asegúrate de reclamar la indemnización a la que tienes derecho. No permitas que los propietarios, empresarios o empresas negligentes queden impunes. 

Aunque estés seguro de que tienes una reclamación válida, te preguntarás: "¿Cómo puede ayudarme un abogado en mi caso de resbalón y caída?". Para responder a esta pregunta, ponte en contacto con los compasivos abogados de responsabilidad civil del mayor bufete de lesiones personales de Estados Unidos. 

El equipo de Morgan & Morgan se enorgullece de ofrecer evaluaciones gratuitas de casos legales a las víctimas de lesiones. Cuando rellenes el formulario de contacto de nuestro sitio web, revisaremos las circunstancias de tu reclamación y te ayudaremos a recuperar el dinero que te deben.
Escuche De Nuestros Clientes
Hemos ayudado a más de 300,000 familias.
Vea lo que ellos tienen que decir.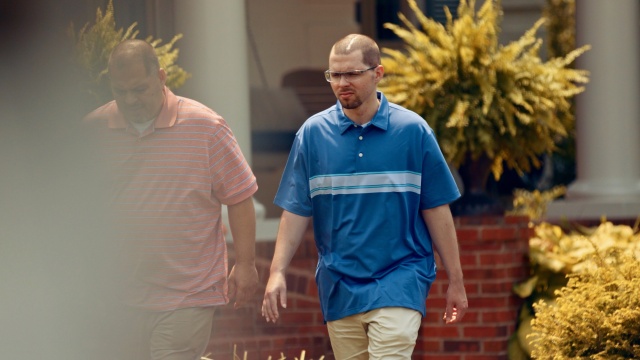 Nuestros Abogados de Lesiones Personales
Tienen más de 28,000
Evaluaciones
5-estrellas
Increíblemente organizados, receptivos y el grupo de personas más preparado para conducir un proceso efectivo que he conocido en mi vida. Su preparación para la mediación y el juicio es más que completa. Tuve dos casos, y en ningún momento algo que se quedó sin resolver. Todos fueron muy profesionales; resolvieron rápidamente los problemas de seguros y me guiaron con todo lo que estaba afectando a mis casos.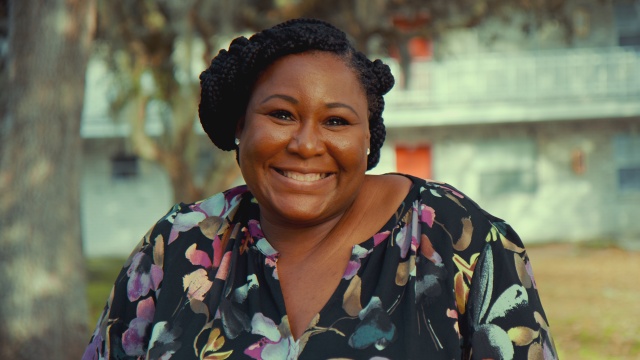 Ha sido una experiencia increíble con su bufete de abogados. Estaré encantado de referir a cualquiera de mis familiares y amigos a su bufete de abogados. Estoy muy agradecido con Sabrina Thornburg y Andrew Felix por todo lo que han hecho en mi caso. Sabrina se mantuvo en contacto conmigo para informarme cómo iba todo y estoy muy feliz con el servicio que ella y Andrew me brindaron. Su lema es realmente cierto, están aquí para la gente. Gracias.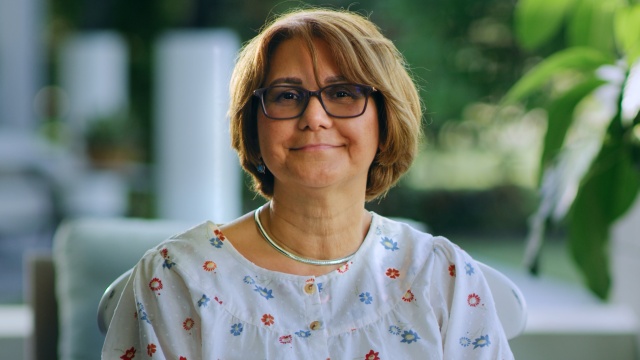 Estuve muy contento con la comunicación entre el asesor legal y yo. Si tenía alguna pregunta, podía dejarla directamente y obtendría una respuesta dentro de las 24 horas, bien sea por correo electrónico o una llamada telefónica de cortesía. Además, la resolución rápida del asunto fue algo que agradezco mucho. No hace falta decir que el resultado fue más de lo esperado.
Todd E.
Homeowners Insurance
Inicialmente contraté a otro bufete de abogados pues había sufrido un accidente de varios autos en la autopista. Después de conversaciones, argumentos y demostrarme que otros casos eran más importantes que el mío, llamé y contraté a Morgan & Morgan. ¡Una de las mejores decisiones que he tomado! ¡No solo han estado en contacto conmigo, también me escucharon y encontraron errores que el oficial no quería admitir! ¡Estoy muy agradecida!
Results may vary depending on your particular facts and legal circumstances.
Ver más
Los Honorarios son Gratuitos A Menos que Ganemos.
Envíe una evaluación gratuita de su caso.
Usted puede descubrir si usted califica inmediatamente.
Reciba una llamada de nuestra parte.
Nuestros especialistas le guiaran durante su caso y recopilaran toda la información necesaria para ganar su caso.
Permítanos empezar a trabajar.
Nuestros abogados especialistas manejaran cada paso de caso desde el principio hasta el final. Usted no paga hasta que ganemos.
Llámenos Ahora
Vea Nuestros Resultados
Hemos ganados más de $15 Mil Millones para nuestros clientes.
$120,000,000
Accidentes en Autos
$28,450,105
Negligencia Medica
$820,000
Horas Extras No Pagadas
$91,000,000
casos de Tabaco
$3,140,804
Resbalones y caídas
$1,331,245
Seguridad Social
$1,800,000
Derechos Civiles
Results may vary depending on your particular facts and legal circumstances.
Last updated on
Dec 13, 2022