Wrongful Arrest and Imprisonment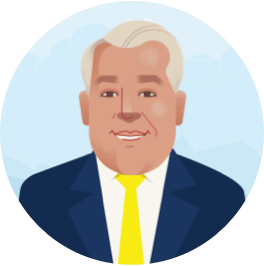 Find out if you are eligible for a Wrongful Arrest and Imprisonment Lawsuit
Take our
free
quiz to see if you have a case.
Begin quiz
The Fourth Amendment guarantees the right to be free from unreasonable search and seizure.  It prohibits the police from arresting a person without a lawfully issued warrant or probable cause to believe they have committed a crime. It also limits the police from entering a person's home without their permission, searching a person or their vehicle without reasonable suspicion, or even detaining a person temporarily without a lawful basis.  
Wrongful arrest is an abuse of power. The states vests law enforcement officers with tremendous authority. They are given a badge, and a gun, and the legal authority to arrest people on the street. But with this authority comes the responsibility to respect its limits. This is why all law enforcement officers take an oath to uphold the law and the United States Constitution. 
When a law enforcement officer infringes on a person's Fourth Amendment right to be free from unreasonable search or seizure, they should be held accountable. If that has happened to you or a loved one, give us a call for a free consultation.You may be eligible for compensation, and we want to help you. 
Abuse Of Power 
The people's right to be free from unlawful police action is just as important as law enforcement's need to enforce the law. Unfortunately, not every law enforcement officer always  respects the limits that the Constitution places upon them. When these officers cross the line they violate their oaths and abuse their power. Everyday examples of such abuses include:
Arrest without cause

. The officer will arrest an individual even though they have no warrant or probable cause to believe that a crime has been committed. These arrests can be motivated by bias, malice, or even simple laziness.  

Arrest based on planted evidence

. Tragically, stories of police officers planting evidence continue to come to light across the country. Often, these practices can continue for years before they are discovered. Planting evidence is illegal, and never justified.  

Arrest based on exaggerated or fabricated testimony.

In most arrests the only evidence is the statements of the officer making these arrests. When officers exaggerate what they observed, or claim something that didn't happen, they violate the public trust and the Constitution.  
These violations of our civil rights are unfortunately way too common. An investigation by USA Today found that thousands of people have been charged, arrested and gone to prison based on false testimony by police. Another USA Today investigation found at least 2,227 instances of police officers giving false testimony, tampering with evidence, and interfering with witnesses. 
Whenever and however these violations of our most fundamental rights occur, those responsible must be held accountable, and those victimized deserve to be compensated. 
Making It Right 
If you or a loved one had your rights violated in this way by the police or other law enforcement entity, it can feel like justice is out of reach. The government has extensive resources to make their case, and the legal system is often prejudiced in their favor. But it is not impossible. 
Give Morgan & Morgan a call today for a free consultation. We're the largest personal injury law firm in the country, and we have the resources to fight cases like these. We've been fighting the powerful and winning on behalf of our clients for more than 30 years, with more than $9 billion recovered to date. 
If we take your case, you won't have to pay a penny upfront, and you won't pay anything at all unless we successfully resolve your case and recover compensation for you. You do have the power to fight back, and we want to help you do it. 
FAQ's 
How can I know if my arrest was unlawful?
If you suspect the officer who arrested you lacked probable cause, or that the evidence that led to your evidence was deliberately planted, the officers involved are unlikely to ever willingly acknowledge that they made a mistake or tried to set you up. But a Morgan & Morgan lawyer can help go through the facts and determine if there's a chance your rights were violated, and if so, how best to investigate further. So if you think you were wrongfully arrested, call now for a free consultation. 
How can I afford to go up against the police?
Even if you don't have the money to hire a lawyer, you still have the ability to pursue justice and compensation. Morgan & Morgan is a contingency fee law firm, which means that you only ever pay if we win for you, and you never pay anything upfront. So no matter your financial situation, you have the power to fight for justice. 
I was arrested because the police claimed I matched the physical description of a suspect, but the only thing about me that matched was my race. Do I have a case?
Possibly. The police are not allowed to make arrests on the basis of race, and your rights may have been violated. Call us for a consultation to find out if we can help. 
Client Testimonial Videos
Dawn G.
Social Security Disability
Georgia J.
General Injury
Thomas T.
Cast Iron Pipes
Kathy S.
Medical Malpractice
Former Client
Auto Accident
Salvador R.
Auto Accident
Monty W.
Workers' Compensation
Lafayette H.
Veterans Disability
Mike and Lynette R.
Hurricane Insurance
Robert S.
Social Security
Madeline A.
Hurricane Insurance
Alfred H.
Veterans Disability
Free Wrongful Arrest and Imprisonment Case Review
Share your experience and we will call you
or Call Now