$15 Billion+ Won
•
800+ Lawyers Nationwide
•
The Fee is FreeTM, Only Pay If We Win
•
America's Largest Injury Law Firm
•
Protecting Families Since 1988
•
Breach of Warranty
There is nothing more frustrating for consumers than to waste valuable time and money having to bring in products and vehicles for repeated repairs. Our attorneys at Morgan & Morgan understand that when you buy a consumer product, you expect it to meet a certain standard of quality and performance. Federal law protects consumer rights against defective products, and if you have repeatedly brought in your new appliance or vehicle for repairs and have not received a refund or replacement, you may be able to take legal action.
We count breach of warranty as one of our many practice areas, and we may be able to help you. If you are seeking compensation from a manufacturer after purchasing a defective product, fill out our free, no-risk case review form today to see if one of our experienced consumer protection attorneys can help.
How The Magnuson-Moss Warranty Act Protects You
The Magnuson-Moss Warranty Act, a federal law enacted in 1975, protects consumers who have purchased defective products.
The federal law specifically pertains to mechanical consumer products that cost more than $10 with a written warranty, such as refrigerators, stoves, dishwashers, and even vehicles. The law also requires companies to provide consumers with detailed information about the contents of their warranty. This allows consumers to make informed choices when choosing their appliances, weighing the terms of the warranty with price and features.
Types of Products Covered by Magnuson-Moss
The Magnuson-Moss law covers a variety of products, including new and certified pre-owned vehicles and major appliances such as:
Magnuson-Moss Is Different Than State Lemon Laws
Magnuson-Moss is a federal law and therefore is not to be confused with state lemon laws, which vary by state and apply only to defective vehicles such as automobiles, trucks, SUVs, and motorcycles.
Despite the different state-level laws, there are generally basic criteria for what makes a vehicle a "lemon." The new vehicle must have a substantial defect, covered by a warranty, that showed up within a certain period of time or mileage after you purchased the vehicle — and which could not be fixed after a reasonable number of attempts to repair it.
Grounds for a Breach of Warranty Lawsuit
The Magnuson-Moss Warranty Act helps consumers who have tried to repair their product multiple times within the terms of their warranty. If the product persists as defective after multiple unsuccessful repairs, the warranty is considered breached and the consumer is able to receive either a replacement or a full refund.
Consumers may also get a refund if they are not able to use their product for a total of 30 days due to repairs. If the manufacturer does not comply with the warranty act and refuses to give a replacement or refund, the consumer has grounds for a consumer protection lawsuit.
What Can a Breach of Warranty Attorney Do for You?
A consumer protection attorney will work for you to ensure you receive the refund or replacement you are entitled to. The terms of a warranty can be difficult to navigate, but an experienced attorney can parse the language and help you to prove your claim.
In addition, a breach of warranty lawyer will often be able to recover greater compensation than those who try to deal with the manufacturers on their own. This is especially important for consumers who are seeking full refunds on more expensive investments, such as a new RV or state-of-the-art refrigerator with Wi-Fi.
Magnuson-Moss Requires the Manufacturer to Pay for Your Case
The fee-shifting provision of The Magnuson-Moss Warranty Act requires the manufacturer to cover reasonable attorneys' fees if the plaintiff wins their case. As a result, our attorneys at Morgan & Morgan will work with you at no upfront cost. Our fee most likely comes from the manufacturer if we win your case.
In addition to personal injury lawyers who handle cases like car accidents and medical malpractice, Morgan & Morgan employs experienced, successful consumer protection attorneys. If you have experienced a breach of warranty with a consumer product or vehicle you've purchased recently, and the manufacturer has not offered a replacement or refund, you may be able to receive compensation.
Fill out our free, no-risk case evaluation form today.
Breach of Warranty FAQs
A warranty is a guarantee by the seller that the buyer can expect a certain level of quality, and if the product fails to meet that standard, the seller promises to repair, replace, or refund the purchase. 

Warranties come in a huge variety of length of coverage and of level of coverage. It's important to fully understand a warranty before you buy anything, and to always know your rights if you experience difficulties with a product. 

What do I have to do to file a claim?

It's very simple: Just give us a call. Our lawyers will be able to tell you if your item qualifies for this kind of claim, and what to do if it does. 

What is the Magnuson-Moss Act?

This is a law passed by Congress in 1975 to provide protection for consumers from predatory or misleading warranties advertised by manufacturers. This law provides the legal basis for breach of warranty claims, and allows owners of products that are always breaking down to potentially receive compensation. 

How long do I have to file a claim?

There isn't really a hard deadline. The item must have been under warranty while you were experiencing trouble with it, though you can still file a claim if the warranty has since expired. But the quicker you file a claim, the better your chances. 

Is this really worth pursuing?

This will, of course, vary by case, but there is a chance that you could be in line for compensation, without risking anything and without having to do much legwork. Call for a free case evaluation. 

What kind of items and cases have a good chance of garnering compensation?

Cars, trucks, RV's, HVAC systems, and big-ticket appliances are usually the best bet. And the best cases are those where your item required repairs multiple times, and was therefore not usable for long stretches of time, or cases where the manufacturer refused to honor the warranty. 

Can this all really be free?

Yes. Congress wrote this law to protect consumers from exploitative and dishonest manufacturers, so they put the onus on those parties to pay attorney fees. Otherwise, most consumers simply wouldn't be able to afford to file claims like this.
Hear From Our Clients
We've helped over 300,000 families.
See what they have to say.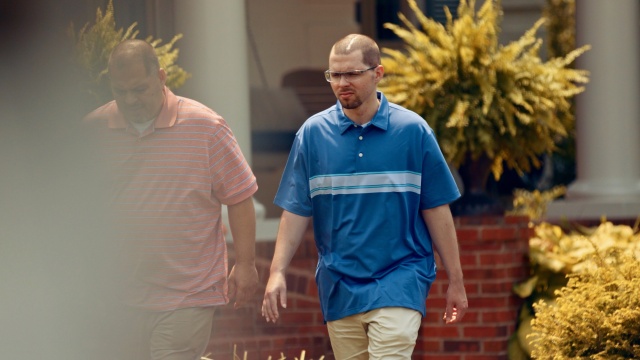 Our Personal Injury Lawyers
Have Over 55,000
5-Star
Reviews
They were caring and concerned about my case. They fought harder then I had intercepted. Communicated in many ways to make sure I understood. Thank you.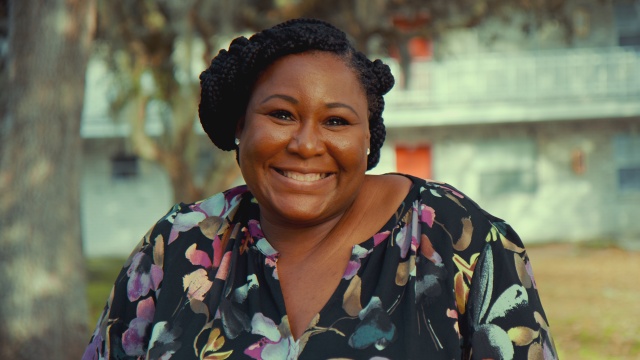 The staff was amazing, they treated me with the utmost respect and professionalism. Kept me informed every step of the way about my case. Always asked how I was doing and was prompt with responding to any of my questions or concerns. They are a great team!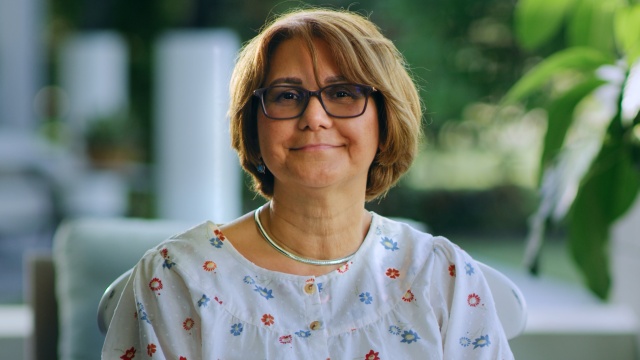 Morgan and Morgan is truly the best law firm! PERIOD! You could consider yourself blessed when they take your case. Immediately, you can breathe. Anxiety goes from a 10 to 0! I needed them 3 TIMES! I wish I didn't have to hire an attorney but my family and I were blessed. We won every single time! Insurance companies truly know that they will take it to court! I got settlements for all 3 lawsuits. Never stepped a foot into a courtroom. Thank you so much Morgan & Morgan!
Todd E.
Homeowners Insurance
The entire Morgan & Morgan team, including my case manager Michelle Hill, have been a blessing! From the first phone call I made to them, they have been extremely compassionate, very helpful, and 100% professional. I would recommend Morgan & Morgan to anyone because THEY CARE!
See More
The Fee is FreeTM Only Pay If We Win.
Submit a Free Case Evaluation
You can find out if you qualify immediately.
Get a Call From Us
Our specialists will walk you through your case and collect all the right information to win your case.
Let Us Get to Work
Our specialized attorneys will handle every step of your case from start to finish. You don't pay until we win.
Call Us Now
See Our Nationwide Results
We've won over $15 Billion for our clients in cases of all types. Let us work hard for you.
$28,450,105
Medical Malpractice
$8,800,000
Premises Liability
$1,331,245
Social Security
Last updated on
Dec 21, 2022