Where Should I Go if I'm Treated Unfairly in a Professional Setting?
Where Should I Go if I'm Treated Unfairly in a Professional Setting?
The Fee Is Free™. Only pay if we win.
America's Largest Injury Law Firm
Protecting Families Since 1988
$15 Billion+ Won
800+ Lawyers Nationwide
Free Case Evaluation
Tell us about your situation so we can get started fighting for you. We tailor each case to meet our clients' needs.
Results may vary depending on your particular facts and legal circumstances.
Results may vary depending on your particular facts and legal circumstances.
Porter Ranch Gas Leak
After SoCalGas's negligent oversight led to a leak of 5.7 billion cubic feet of gas in 2015, Morgan & Morgan recovered $1.8 billion for the 30,000 affected residents of Porter Ranch.
Jacob T. Rodgers v. City of Gainesville D/B/A Gainesville Regional Utilities
In one of the first personal injury trials since the end of the Pandemic, Morgan & Morgan recovered $120 million for a client that was paralyzed by a city utility vehicle.
Estate of Frank Townsend v. RJ Reynolds, et al.
After a family lost someone to lung cancer, our compassionate attorneys took their case and recovered $91 million in the fight against Big Tobacco.
Morgan Stanley Data Security Litigation
Morgan & Morgan reached a $60 million class action settlement on behalf of those who had their data compromised by behemoth, Morgan Stanley.
Stephen Davis v. Levon Clark, Ricardo Williams, Marty Grifka and Derek Pak
McAdams v. Monier Lifetile, LLC
Morgan & Morgan's attorneys reached a $44 million settlement in a class-action lawsuit against Monier, an organization that made false claims about their faulty roofing tile products.
Coleman v. Martinez
After a delayed C-section caused a newborn to suffer a brain injury during childbirth, Morgan & Morgan recovered $38 million for the affected family.
Gold v. Lumber Liquidators
Our team represented clients who sought to recover damages from Lumbar Liquidators after the company provided faulty flooring materials, resulting in a $28 million settlement on their behalf.
Clemmons v. ECORE et. al, Philadelphia County
Our team secured a $26,202,500 verdict—an enormous victory and a strong message to trucking companies who fail to take the proper precautions when maneuvering dangerous vehicles on our roads.
Brink v. Ruiz
After a long fight for justice, Morgan & Morgan finally obtained a successful, confidential settlement for Dustin Brink with the Defendants' insurance company.
Results may vary depending on your particular facts and legal circumstances.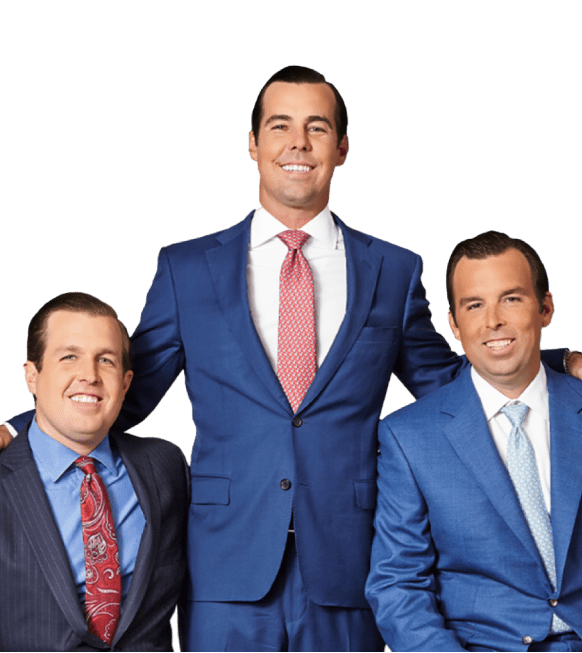 Where Should I Go if I'm Treated Unfairly in a Professional Setting? 
Being mistreated at work and in professional settings can lead to lower productivity, reduced income, fewer career prospects, and negative consequences for your private life. However, unfair treatment and discrimination at work can be illegal. You could seek damages such as back pay, awards for emotional anguish, and others.
Nobody should have to put up with being mistreated in the work environment. If you do not know where to go if treated unfairly in a professional setting, get in touch with us. Discrimination regulations can be complex and involve several laws. Our committed attorneys know how to fight back against unfair practices and unlawful discrimination. Contact us now to discover your options in a free, no-obligation consultation. 
Discrimination in a Professional Setting 
Unfair treatment can qualify as unlawful discrimination. According to the US Equal Employment Opportunity Commission (EEOC), discrimination occurs when a person is unfairly treated due to race, color, sex, age, disability, or another protected characteristic. 
Workplace discrimination is no rarity in the US, despite various local, state, and federal laws seeking to eliminate unfair treatment. In 2020 alone, more than 67,000 discrimination charges were filed for discrimination in a professional setting. Most discrimination complaints involved retaliation, followed by disability, sex, race, and age. 
Examples of Unfair Treatment at Work and in Professional Settings
Unfair treatment not only occurs at work but also during business travel, at a conference, or on a company retreat. Examples of discriminatory and unfair treatment include:
Spreading rumors about an employee
Making offensive comments or jokes 
Paying women lower wages than men for the same job
Excluding a member of a protected class from conferences or work meetings
Excluding certain employees from receiving benefits of bonuses
Firing older workers and hiring younger employees for their job
Refusing to promote employees due to their age, disability, race, or membership of another protected class 
Unfair treatment can come in subtle forms, such as teasing and inappropriate jokes. However, discrimination can destroy an individual's career and health. 
Suicide on a Company Retreat
Discrimination and ill-treatment of employees can happen in many employment-related settings. Recently, Activision Blizzard has come under fire for its "frat boy" culture and mistreatment of female employees. According to Forbes, a female employee committed suicide on a company retreat. Her death is connected to being involved in a relationship with her supervisor. The female employee allegedly battled ongoing sexual harassment and humiliation at work. 
If you experienced mistreatment or unlawful discrimination in a professional setting, you do not have to suffer in silence and can fight back. Consider getting legal advice from an employment attorney to learn about your rights and the next best steps. 
Your Best Next Steps if You Are Treated Unfairly at Work
Gather Evidence of Unfair Treatment
Documenting unfair treatment can be critical for protecting your rights in the workplace. Internal memos, emails, or other office communications showing unfair treatment could be evidence. Ensure to preserve all evidence showing discrimination or unfair practices at work. It can also be helpful to note down the details of any incidents you consider discriminatory or unfair, including the names of those engaging in the behavior and dates. 
Report Unfair Treatment
In the first instance, consider reporting any unfair treatment to your company's human resources department. Reporting your complaint formalizes it and can protect you from retaliation by your employer. Your employer must not fire you for addressing the issue, as this would qualify as wrongful termination. Your next step can be filing a complaint with the EEOC either in person or online. 
Look After Yourself
Experiencing mistreatment in a professional setting can be emotionally draining and upsetting. If this is happening to you, make sure you get the support you need, whether from friends, family members, or professional counselors. If you experienced a serious offense, such as a physical attack or sexual assault, contact law enforcement for help immediately.
Call an Employment Attorney
You have nothing to lose and plenty to gain by seeking legal advice and help if you are suffering from mistreatment at work. Many lawyers offer free consultations that allow you to learn about your rights and options for legal recourse. Morgan & Morgan's experienced employment lawyers have helped countless individuals stand up against unfair treatment in professional settings. We can analyze your case and move forward with legal action if appropriate.
Federal Laws Dealing With Unfair Treatment and Discrimination
Unfair treatment can amount to illegal discrimination in some cases. If you experience discrimination in a professional setting, whether at your workplace or at professional events, you are generally protected by federal law. Some of the laws dealing with discrimination include:  
Title VII of the Civil Rights Act of 1964 (Title VII) 
The Americans with Disabilities Act (ADA) 
The Equal Pay Act of 1963 (EPA)
The Age Discrimination in Employment Act (ADEA) 
The Pregnancy Discrimination Act (PDA)
Our attorneys know the local, state, and federal laws that could impact your case. We can discuss your legal rights and the best course of action if you are suffering from workplace mistreatment and discrimination.
Who Is Protected From Unfair Treatment?  
Discrimination can affect us all, as every individual belongs to a protected class at some point in their lives, whether based on their gender or age. Therefore, we all enjoy some protection from unfair treatment in professional settings. Laws protect employees from mistreatment by employers, customers, and coworkers on the basis of: 
Race  
Unfair treatment in a professional setting based on race is illegal as per Title VII of the 1964 Civil Rights Act, 42 U.S.C. 1981. Employees must not be subjected to workplace harassment or be treated less favorably by an employer due to their race. 
Gender 
Unfair treatment and discrimination based on an employee's sex are unlawful. Sex discrimination can include: 
Sexual harassment 
Unequal pay 
Getting left out of promotions 
Missing out on benefits 
Age 
Employees aged 40 and over are generally protected from ill-treatment at work based on their age. Being left out of training opportunities, missing out on promotions, or facing hostile work environments can qualify as illegal discrimination. 
Disability 
Disabled individuals are protected in the same way as all other protected classes. In addition, they must not be denied reasonable workplace accommodation by an employer.
Other Discriminatory Acts
In addition to the above, unfair treatment may also amount to illegal discrimination if it is based on an employee's:
Political affiliation
Pregnancy status
Sexual orientation
Religion
Victims of Unfair Treatment Could Receive Compensation 
If you were mistreated in a professional setting, you could qualify for compensation. Depending on the circumstances and facts of your case, you could seek the following remedies: 
Reinstatement of your position  
Back pay 
Salary adjustment
Benefits
Awards for Humiliation 
Attorney's fees and legal costs
Vocational expenses for finding alternative employment or re-training
Punitive damages
How Morgan & Morgan Could Help
Standing up against unfair treatment and discrimination can be a challenge. Employers can have the upper hand in such disputes, as they generally have the resources and experience to deal with discrimination claims. Moreover, employees may not know where to turn if they are treated unfairly in a professional setting or how to file an official complaint. 
Leveling the Playing Field
Standing up to an employer can feel overwhelmingly difficult, especially if you have suffered from a toxic work environment for some time. However, a discrimination attorney can level the playing field, assist with filing a discrimination complaint, and handle your case from beginning to end. 
Offering Practical Help and a Shoulder to Lean On
We spend a lot of our time at work and at various work-related functions. Having to endure unfair treatment or even discrimination may not only be damaging to your financial health and career but can cause a lack of confidence and emotional distress. Consulting with an attorney about your rights can give you the boost you need to know that you are not powerless. Our compassionate and experienced attorneys can take some of the burdens off your shoulders and fight for justice on your behalf. In practical ways, we can: 
Inform you of your rights and legal options
Collect evidence and build your case
Assess your damages
Negotiate an out-of-court settlement
File a discrimination lawsuit
Fight for what you deserve at a trial
Scroll down for more
How it works
It's easy to get started.
The Fee Is Free™. Only pay if we win.
Results may vary depending on your particular facts and legal circumstances.
Step 1

Submit
your claim

With a free case evaluation, submitting your case is easy with Morgan & Morgan.

Step 2

We take
action

Our dedicated team gets to work investigating your claim.

Step 3

We fight
for you

If we take on the case, our team fights to get you the results you deserve.
Client success
stories that inspire and drive change
Explore over 122,576 5-star reviews and 800 client testimonials to discover why people trust Morgan & Morgan.
Results may vary depending on your particular facts and legal circumstances. Based on Select nationwide reviews
FAQ
Get answers to commonly asked questions about our legal services and learn how we may assist you with your case.
Morgan & Morgan
What Are the Signs of a Hostile Professional Setting?

Some professional settings and workplaces are inherently hostile. Signs of a hostile environment and culture can include: 

Favoritism
Inappropriate hiring practices
Lack of diversity
Unfair promotions
Tolerating name-calling and inappropriate jokes 
Degrading management 

How Do I Know Whether I Was Unfairly Treated or Discriminated Against?

The lines between unfair treatment and illegal discrimination can be somewhat blurred. However, if you face a hostile work environment and dread going into work or are constantly passed up for promotions, you could be subjected to discrimination. Are you:

Treated differently from other employees due to your race, sex, age, disability, or for another reason? 
Experiencing adverse employment actions by an employer for reasons that have nothing to do with your work performance?

If you can answer one of these questions with yes, you could be experiencing unlawful discrimination and should consider consulting an attorney for advice.

Legitimate Adverse Employment Actions

Employers have the right to discipline, demote, and fire employees for many different legitimate reasons, including but not limited to:

Subpar work performance
Violating work policies
Inappropriate behavior

Will I Get Fired for Reporting Unfair Treatment or Discrimination?

Retaliation is illegal. However, it can be difficult to prove that an employer retaliated against you for filing a complaint. Employers in at-will states can simply fire employees without giving a reason. Therefore, it can be tricky to prove wrongful termination. However, our attorneys could help. If an employer unfairly fired you after filing a complaint, you could sue them and recover damages.

What Qualifies as Retaliation?

Unlawful retaliation does not only encompass wrongful termination but can come in many forms, such as:

Demotion
Verbal abuse and name-calling
Refusing to consider an employee for promotions or pay-rises
Excluding an employee from meetings, work retreats, or conferences 
Denying job training
Denying benefits other employees receive

If you believe that you are the victim of unlawful retaliation, contact us for a free case review. You could have grounds for suing your employer and pursuing damages. 

How Much Does an Employment Lawyer Cost?

Some employment lawyers charge an hourly fee or retainer, which means that clients have to pay attorney's fees out of their own pockets. However, when Morgan & Morgan takes your case, the fee is free unless and until we win and recover damages for you. There are no hidden fees or expenses, and you do not have to pay us at all if you lose the case. 

Let Us Fight for Your Rights 

Workplace discrimination is not a minor offense but can have devastating consequences for victims and severely impact their life quality. Facing a hostile work environment day after day or seeing your career stall can take the wind out of your sails and destroy your self-confidence. If you do not know where to go if you are treated unfairly in a professional setting, Morgan & Morgan is here for you. We can assess your case and determine your legal options.

We understand that it can be emotionally challenging to stand up to an employer, and you may be worried about your future employment prospects. However, you could be entitled to compensation helping you to get your career and life back on track. Our committed attorneys can protect you and be by your side every step of the way. Get started now and contact us for a free, confidential case review.
Scroll down for more
Load More