The Fee Is Free™. Only pay if we win.
America's Largest Injury Law Firm
Protecting Families Since 1988
$15 Billion+ Won
800+ Lawyers Nationwide
Free Case Evaluation
Tell us about your situation so we can get started fighting for you. We tailor each case to meet our clients' needs.
Results may vary depending on your particular facts and legal circumstances.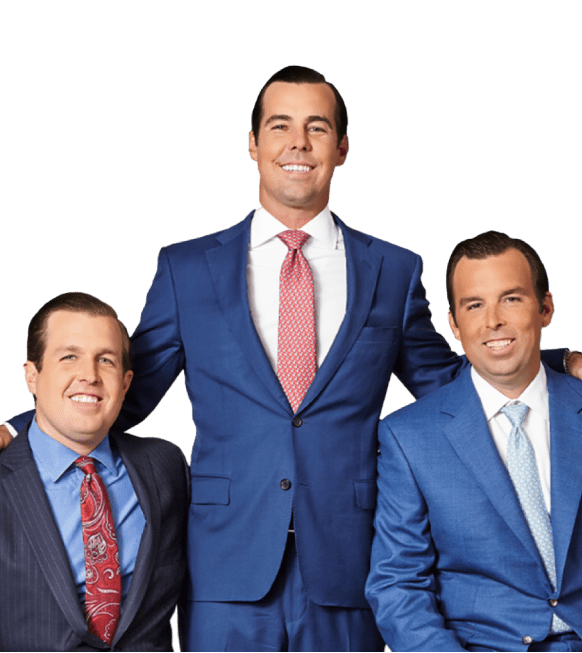 Negligent Security Lawyer in Miami
When you are visiting someone's property or patronizing a business, you should be able to expect a reasonable level of safety. Customers and visitors should rightfully trust that property owners have taken the required security and safety steps to keep them safe. 
Locations like bars, nightclubs, concert halls, and sports arenas present a heightened risk of assault or other dangerous elements. Because of this, owners of these venues should take all necessary security steps to keep their customers safe. 
The city of Miami has many venues and businesses that rely on security measures. But with more than 440,000 people in the city, assaults and violent attacks happen.  
Unfortunately, many property owners are negligent when it comes to the safety of their patrons. Contact a negligent security lawyer in Miami if you are injured because of a property owner's lack of safety measures. 
You may be owed significant compensation for the costs and expenses resulting from your injury. Florida business owners have a responsibility to protect those who visit their premises.  
When a security failure causes someone harm, they can file a premises liability claim for damages. If you need legal representation following a premises-related injury, speak with the accomplished tort lawyers at Morgan & Morgan. 
To speak with a negligent security lawyer in Miami, complete the user-friendly form on the Morgan & Morgan website. We will provide you with a free legal case evaluation to discuss the circumstances of your accident or injury.
Security Obligations of Florida Property Owners
In most circumstances, you are not legally obligated to stop someone from hurting another person at risk to yourself. But the situation is different if you own a property or venue that is open to visitors.  
In the state of Florida, business owners have a duty to protect visitors from reasonably foreseeable criminal and bodily attacks. If you are injured as the result of an assault while on another person's property, you have the legal right to pursue financial compensation. 
This type of legal claim is known as a "premises liability" case. A negligent security lawyer in Miami can help you pursue this type of claim in the wake of an injury. 
When someone is on a business owner's property, there are three ways to legally classify them. The three categories are:
Trespassers
Licensees
Visitors 
According to the state laws of Florida, property owners are only obligated to protect invitees. Trespassers and licensees do not have this guarantee of reasonable protection from criminal attacks. 
What Are Invitees?
Invitees are people visiting a property or business because they have been extended an invitation. Invitations to a location can either be explicit or implied. 
When a business, restaurant, or other venue is open to the public, there is an implied invitation for customers. Because of this, business owners are legally required to reasonably protect their patrons.  
Some of the most common examples of invitees include: 
Guests at hotels
Customers at commercial businesses
Business associates
Acquaintances and personal friends
Residents at apartment buildings 
If you have been criminally attacked and injured as an invitee, a negligent security lawyer in Miami can help. You should not have to pay for the medical bills and other costs arising from an injury for which another party is responsible.  
People are only categorized as "invitees" when their presence on the premises presents a benefit to the property owner. Visiting customers, for example, benefits a business owner. 
What Are Licensees?
Licensees are people who visit a property for recreation or convenience. In other words, they do not present a monetary benefit to the property owner. 
Some typical examples of licensees are: 
Personal visitors, acquaintances, and guests
Family members
Personal friends
Guests at a private party 
If someone visits a business for something other than patronizing it, they may be classified as a licensee. The property owner is not necessarily liable if a licensee sustains an injury from a criminal attack. 
To determine whether you have a valid premises liability claim, reach out to a negligent security lawyer in Miami. The firm of Morgan and Morgan offers premier legal representation to injury victims across the state of Florida. 
What Are Trespassers?
Trespassers are people who have entered a property without an invitation from the property owner or operator. Those who trespass are not guaranteed even a reasonable level of safety or security.
Determining Whether You Are an Invitee
One of the most important questions in any premises liability claim is whether the victim can be categorized as an invitee. When you need to explore this question in your case, consult with a negligent security lawyer in Miami.  
If you can answer "yes" to any of the following questions, you will likely be categorized as an invitee: 
Were you on the premises of a business to shop?
Were you on the premises to receive a service?
Were you explicitly invited to the premises to conduct business? 
Those categorized as invitees are owed a duty of care by the property owner. If the owner fails to protect you from reasonably foreseeable attack or injury, speak with an attorney immediately.
Scroll down for more
Recent verdicts & settlements
Results may vary depending on your particular facts and legal circumstances.
Scroll down for more
Results may vary depending on your particular facts and legal circumstances.
How it works
It's easy to get started.
The Fee Is Free™. Only pay if we win.
Results may vary depending on your particular facts and legal circumstances.
Step 1

Submit
your claim

With a free case evaluation, submitting your case is easy with Morgan & Morgan.

Step 2

We take
action

Our dedicated team gets to work investigating your claim.

Step 3

We fight
for you

If we take on the case, our team fights to get you the results you deserve.
---
Client success
stories that inspire and drive change
Explore over 122,576 5-star reviews and 800 client testimonials to discover why people trust Morgan & Morgan.
Results may vary depending on your particular facts and legal circumstances. Based on Select nationwide reviews
FAQ
Get answers to commonly asked questions about our legal services and learn how we may assist you with your case.
Morgan & Morgan
How Do I Prove Negligence in a Premises Liability Claim?

Like most civil tort cases, premises liability claims often rely on the legal concept of "negligence." If a property owner should reasonably know that dangerous or criminal actions might take place on their premises, they must provide protection for guests. 

When you are injured due to a lack of reasonable security measures, you can file suit to recover any associated costs or losses. Plaintiffs in these legal claims need to provide evidence of the following four elements of negligent security:

Duty of Protection

Claimants in negligent security cases need to show that the defendant had a duty to protect you at the time of the injury. This will involve proving that you were an "invitee" on the defendant's premises.  

If your presence on the premises benefits the owner, you will be considered an invitee. The attorneys at Morgan and Morgan will use the evidence in your case to prove the purpose of your visit.

Lack of Safety Measures

The plaintiff in a premises liability claim must provide proof that the property owner did not take reasonable safety measures. Typically, this involves safety equipment or strategies to keep patrons and visitors secure. 

Some of the most common examples of reasonable security measures are: 

Security guards and personnel
Surveillance cameras
Metal detectors at entrances and exits
Adequate lighting in covered or darkened areas
Automated security systems
Staff and personnel safety training
Adequate door locks 

Different types of venues will require different types of security measures. Some of the factors that will determine which security approach property owners should use include: 

Location of the property
Type of business, store, or company
Recent crime rates in the area 

Regardless of the area of Miami where you patronize a business, you have the right to expect a reasonable level of safety. Following an injury, attack, or another type of harm, make sure to seek legal counsel by contacting the firm of Morgan and Morgan.

What Is the Difference Between "Special" and "General" Damages?

The term "damages" refers to the financial payments made by the at-fault party to injury victims. In successful negligent security cases, the property owner will owe damages to the injured person.  

The most common categories of damages in premises liability claims are called "special" and "general" damages. The financial recovery that you can claim through a tort lawsuit will depend on the specific circumstances of your case. 

"Special" damages are paid to the victim to cover their direct economic losses. When you have been assaulted or attacked, you will likely lose a significant amount of money.

You should not be stuck with the bills and expenses from an injury that resulted from a property owner's negligence. Some common examples of special damages in negligent security claims are: 

Current and past medical bills
Lost income and foregone wages from missed work
Anticipated future costs for ongoing care
Rehabilitation
Long-term reduced earning capacity 

These are only a few instances of special damages that injury victims can pursue through a legal claim. 

Some of the worst consequences of an injury or attack are not financial in nature. You will likely experience many intangible life changes when you have been injured.  

Even though these personal and emotional harms do not result in monetary losses, victims still deserve compensation. General damages are payments that compensate for losses, such as: 

Physical suffering, pain, and discomfort
Emotional harm, distress, and anguish
Anxiety and depression
Disability and disfigurement
Decreases in general quality of life
Scarring 

If you have been injured because of negligent security in Miami, you can pursue financial recovery for any of these losses. Most victims do not know how to accurately calculate the general damages in their injury case. 

To determine the full value of your negligent security claim, make sure to consult with a legal specialist at the firm of Morgan & Morgan. Our compassionate attorneys will work diligently to get all of the money that you are owed. 

What Is the Statute of Limitations on Negligent Security Cases in Florida?

When you have suffered a personal injury in Miami, you should speak with an accomplished legal professional as soon as possible. Every state sets legal time limits by which victims must file a claim to recover compensation. 

This time limit is called the "statute of limitations." If you fail to pursue a negligent security lawsuit before the statute of limitations has expired, your case will be dismissed by the courts. 

In the state of Florida, victims must file an injury claim within four years of the initial incident. That is why securing legal representation as soon as possible after an injury is critical. 

The lawyers at Morgan and Morgan have a thorough understanding of Florida's legal requirements for personal injury claims. We will ensure that you meet all of the deadlines in your case.

Let Our Team Fight on Your Behalf

It can be challenging to prove that a property owner's negligence was the cause of your injury. To have the best chance of recovering the financial payments you are rightfully owed, reach out to the knowledgeable legal team at Morgan & Morgan.

When you complete the contact form online, our friendly staff will schedule a free consultation to discuss the facts of your situation. When you hire one of our attorneys, we will fight diligently to get justice for you. Reach out to the firm of Morgan & Morgan today.
Scroll down for more
Load More