$15 Billion+ Won
•
800+ Lawyers Nationwide
•
The Fee is FreeTM, Only Pay If We Win
•
America's Largest Injury Law Firm
•
Protecting Families Since 1988
•
Boy Scout Class Action Lawsuit
The Boy Scouts of America are one of the most recognizable and influential community groups in the United States. This institution has been around for over a century.
 
Many children and teens enjoyed their time in the Boy Scouts of America. The stated mission of the organization is to teach young people how to be ethical citizens.
 
According to the Scout Oath and Scout Law, children should learn to uphold certain moral community standards. More than ten million people have been part of the Scouts. This includes four U.S. presidents.
 
Most of those who took part in the Boy Scouts of America had a positive experience. Unfortunately, this is not true for everyone.
 
Over the last two decades, many former Scouts have alleged that their scoutmasters engaged in sexual misconduct. Other leaders in the organization have been accused of sexual abuse, as well.
 
If you or someone you love experienced abuse from a scoutmaster or other leader, it is important to know that you have options. Depending on the circumstances of your case, you may be able to pursue a Boy Scout class action lawsuit.
 
The skilled team at Morgan & Morgan will help you seek the justice and financial recovery that you deserve. Do not hesitate to reach out to our firm about a Boy Scout class action lawsuit.
 
At Morgan & Morgan, we provide free initial case evaluations. Complete the simple contact form on our website to schedule a no-cost consultation today.
A History of Abuses
In the past several years, it has become clear that the Boy Scouts organization has not done enough to ensure the safety of its members. The evidence of rampant child abuse has been mounting.
 
Many children who were involved in the Scouts experienced a range of traumatizing abuses. The response of the Boy Scouts organization was highly negligent. 
 
The abuses were not only fostered in an environment of ignorance on the part of the organization. Rather, there is evidence that upper Scout leaders were aware of the problem.
 
Even in the face of this knowledge, they did not take the necessary structural steps to protect the children in their care. It appears that Boy Scout leadership kept an internal document known as the "Perversion List."
 
This document lists over 8,000 individuals in leadership positions who were credibly accused of child sexual abuse. These incidents took place over more than fifty years.
 
The "Perversion List" was never purposefully released to the public. Instead, it was discovered by investigative reporters at the L.A. Times.
 
These records listed more than 12,000 children who were sexually molested during their time in the organization. The Boy Scouts of America knew that there was a continual pattern of child sexual abuse within the organization. Still, they did not take adequate steps to stop it.
 
Once annually, the Boy Scouts of America makes a report to the U.S. Congress. Over the years, they never disclosed the internal problems that the organization faced regarding child sexual abuse.
 
Thankfully, survivors' stories are finally being heard and believed. Many survivors of Boy Scout sexual abuse have come forward publicly to seek justice. 
 
Many of these victims have suffered from the terrible consequences of their abuse for decades. Some of the survivors have carried their burdens for over 40 years. 
 
At Morgan & Morgan, we believe that all survivors deserve justice. This is especially true when the abuse they experienced was negligently permitted by a trusted organization.
 
That is why we help victims seek financial compensation for damages through Boy Scout class action lawsuits. If you were victimized, do not hesitate to call Morgan & Morgan.
Fighting for Secrecy
Boy Scouts spokespersons claim that the documents and files mentioned above have prevented many abusers from gaining positions of leadership in the organization. Even if this is true, the Boy Scouts of America's secrecy regarding this problem is inexcusable.
 
According to the L.A. Times, Boy Scout leaders fought to keep the damaging documents hidden from the public. They claimed that this secrecy was intended to protect the privacy of victims.
 
Even if this was the intention, the failure to disclose the rampant problem of sexual abuse did not protect victims. 
As recently as 2015, the Boy Scouts of America took action to prevent 100,000 pages of "perversion files" from becoming a matter of public record.
The Long-Term Effects of Child Sexual Abuse
When children suffer sexual abuse, they can experience life-changing and persisting damage. This type of damage can manifest in many different ways.
 
Victims often suffer emotional, physical, and social harm. Many experience mental health problems and related symptoms.
 
In many cases, victims deal with the negative effects of the abuse for the entirety of their lives. Rather than curing the damage, survivors must often learn to treat and manage their trauma.
 
These terrible injustices lead to many types of symptoms. Some of the most common physical conditions resulting from child sexual abuse include:
Chronic physical pain
Obesity and weight issues
Reproductive health problems
Impeded sexual function
Gastrointestinal problems and conditions
Heart and cardiovascular problems
The damage from child sexual abuse is not only physical. Many survivors also experience the following mental and emotional symptoms and issues:
Dysfunction of intimate relationship-building skills
Eating disorders
Personality disorders
Depression, anxiety, and panic disorder
Post-traumatic stress disorder (PTSD)
Insomnia and other sleep disorders
And more
If you or someone you love has experienced any of these issues as the result of child sexual abuses, you deserve justice. The skilled legal team at Morgan & Morgan will carefully examine the facts of your case.
 
Some victims of these abuses can join Boy Scout class action lawsuits to demand financial compensation for the damage that they sustained.
Understanding Class Action Lawsuits
When multiple people have been affected by the same negligent organization or action, they can seek recompense through a class action lawsuit. This is true so long as the statute of limitations has not passed.
 
Provided they meet certain procedural requirements, victims of the same negligent action or organization can form a "class." The class of plaintiffs can file a single lawsuit, rather than pursuing many similar legal actions.
 
Class action lawsuits are often filed in response to harms from defective products, unjust business practices, or wide-scale fraud. However, class actions can also occur in response to organization-wide negligence.
 
For instance, Boy Scout class action lawsuits can represent the many abused individuals who were negligently treated by the organization. This allows claimants to band together instead of facing the large organization on their own.
 
For a class action suit to proceed, the class must become "certified." Typically, certification requires the following four criteria:
Enough claimants to make multiple suits impractical
Common questions of fact or law across cases
Defenses to the claims would be sufficiently similar
Class representatives must provide fair protection for the class
Boy Scout class action lawsuits have been filed previously. If you suffered from the sexual misconduct of a Scout leader, do not wait.
 
The accomplished team at Morgan & Morgan will examine the facts of your case. Our compassionate lawyers understand the difficult position that survivors face. 
 
That is why we work tirelessly to secure the compensation that victims deserve. Negligent organizations like the Boy Scouts of America should be held accountable for the damage that they have caused.
Bankruptcy as a Response to Boy Scout Class Action Lawsuits
In February of 2020, the Boy Scouts of America filed for Chapter 11 bankruptcy. The organization is planning to restructure its finances. 
 
In part, this reorganization may be used to forego the financial liabilities of the harms that the association caused. It is very important that victims step forward as soon as possible to seek justice.
 
Survivors of child sexual abuse should not have to bear the burdens of their pain and trauma alone. Pursuing this type of claim can be very emotionally difficult.
 
Because the Boy Scouts of America filed for Chapter 11, victims must seek legal action soon if they hope to recover the compensation that they are owed.
 
The compassionate lawyers at Morgan & Morgan treat all our clients with care and sensitivity. We know that this type of class action suit involves delicate situations, and we will work diligently to protect your best interests.
Morgan & Morgan
How Can I Know Whether a Lawyer or Firm Is Right to Represent Me?

The answer to this question will be different for everyone. When you're considering an attorney, schedule a free consultation to ask questions and get to know the firm better.
 
An initial case evaluation is an excellent opportunity to ask about the possibility of a class action suit in your case. It is also an opportunity to determine whether the attorney is a good fit for you.
 
Some of the most common questions that clients ask include:

How long have you been practicing?
Have you handled class action cases like mine before?
Do you believe that I have a strong case?
Do you have trial experience?
What is your success rate?
How does your firm handle attorneys' fees?

These are only a few examples of potentially relevant questions. Make sure to ask anything that will help you understand your case, the attorney, or the legal process better.
 
You should never hire a lawyer or firm that makes you feel uncomfortable or uncertain. At Morgan & Morgan, our team will happily provide you with a no-obligation case evaluation.

Is Trial Experience Important When Hiring an Attorney?

It is vital to hire a legal professional with plenty of experience in the courtroom. Especially when it comes to large class action lawsuits, trial experience is critical.
 
You should never be concerned that your legal representative will accept a lowball settlement offer. At Morgan & Morgan, we have 800 attorneys nationwide with plenty of trial experience. 
 
We will take your case as far as is necessary to get justice for you.

Morgan & Morgan Is on Your Side

If you or someone you love was victimized during your time in the Boy Scouts of America, do not hesitate. You should not have to bear the negative consequences of child sexual abuse alone.
 
The team at Morgan and Morgan has secured more than $15 billion in recovery for victims. If you are thinking about joining a Boy Scouts class action lawsuit, call our firm today.
 
Complete the easy-to-use contact form on the Morgan and Morgan website to arrange a free no-obligation case evaluation. Let us fight for you! 
Hear From Our Clients
We've helped over 300,000 families.
See what they have to say.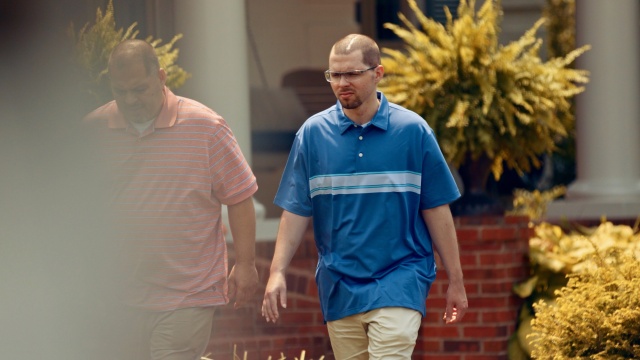 Our Personal Injury Lawyers
Have Over 28,000
5-Star
Reviews
They were caring and concerned about my case. They fought harder then I had intercepted. Communicated in many ways to make sure I understood. Thank you.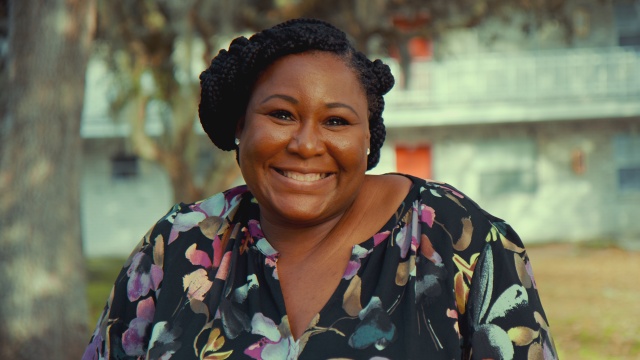 The staff was amazing, they treated me with the utmost respect and professionalism. Kept me informed every step of the way about my case. Always asked how I was doing and was prompt with responding to any of my questions or concerns. They are a great team!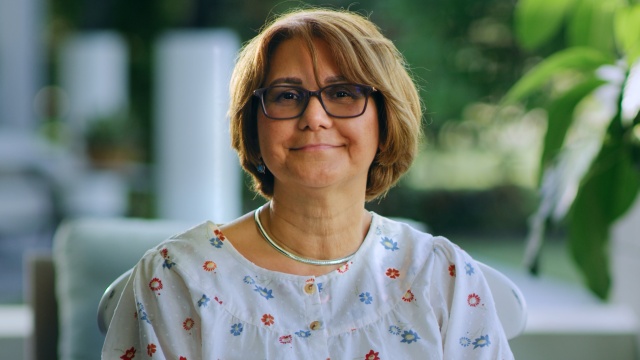 Morgan and Morgan is truly the best law firm! PERIOD! You could consider yourself blessed when they take your case. Immediately, you can breathe. Anxiety goes from a 10 to 0! I needed them 3 TIMES! I wish I didn't have to hire an attorney but my family and I were blessed. We won every single time! Insurance companies truly know that they will take it to court! I got settlements for all 3 lawsuits. Never stepped a foot into a courtroom. Thank you so much Morgan & Morgan!
Todd E.
Homeowners Insurance
The entire Morgan & Morgan team, including my case manager Michelle Hill, have been a blessing! From the first phone call I made to them, they have been extremely compassionate, very helpful, and 100% professional. I would recommend Morgan & Morgan to anyone because THEY CARE!
See More
The Fee is FreeTM Only Pay If We Win.
Submit a Free Case Evaluation
You can find out if you qualify immediately.
Get a Call From Us
Our specialists will walk you through your case and collect all the right information to win your case.
Let Us Get to Work
Our specialized attorneys will handle every step of your case from start to finish. You don't pay until we win.
Call Us Now
See Our Nationwide Results
We've won over $15 Billion for our clients in cases of all types. Let us work hard for you.
$28,450,105
Medical Malpractice
$8,800,000
Premises Liability
$1,331,245
Social Security
Last updated on
Dec 21, 2022