What Are the Types of Wrongful Arrest Cases?
What Are the Types of Wrongful Arrest Cases?
The Fee Is Free™. Only pay if we win.
America's Largest Injury Law Firm
Protecting Families Since 1988
$15 Billion+ Won
800+ Lawyers Nationwide
Free Case Evaluation
Tell us about your situation so we can get started fighting for you. We tailor each case to meet our clients' needs.
Results may vary depending on your particular facts and legal circumstances.
Results may vary depending on your particular facts and legal circumstances.
Porter Ranch Gas Leak
After SoCalGas's negligent oversight led to a leak of 5.7 billion cubic feet of gas in 2015, Morgan & Morgan recovered $1.8 billion for the 30,000 affected residents of Porter Ranch.
Jacob T. Rodgers v. City of Gainesville D/B/A Gainesville Regional Utilities
In one of the first personal injury trials since the end of the Pandemic, Morgan & Morgan recovered $120 million for a client that was paralyzed by a city utility vehicle.
Estate of Frank Townsend v. RJ Reynolds, et al.
After a family lost someone to lung cancer, our compassionate attorneys took their case and recovered $91 million in the fight against Big Tobacco.
Morgan Stanley Data Security Litigation
Morgan & Morgan reached a $60 million class action settlement on behalf of those who had their data compromised by behemoth, Morgan Stanley.
Stephen Davis v. Levon Clark, Ricardo Williams, Marty Grifka and Derek Pak
McAdams v. Monier Lifetile, LLC
Morgan & Morgan's attorneys reached a $44 million settlement in a class-action lawsuit against Monier, an organization that made false claims about their faulty roofing tile products.
Coleman v. Martinez
After a delayed C-section caused a newborn to suffer a brain injury during childbirth, Morgan & Morgan recovered $38 million for the affected family.
Gold v. Lumber Liquidators
Our team represented clients who sought to recover damages from Lumbar Liquidators after the company provided faulty flooring materials, resulting in a $28 million settlement on their behalf.
Clemmons v. ECORE et. al, Philadelphia County
Our team secured a $26,202,500 verdict—an enormous victory and a strong message to trucking companies who fail to take the proper precautions when maneuvering dangerous vehicles on our roads.
Brink v. Ruiz
After a long fight for justice, Morgan & Morgan finally obtained a successful, confidential settlement for Dustin Brink with the Defendants' insurance company.
Results may vary depending on your particular facts and legal circumstances.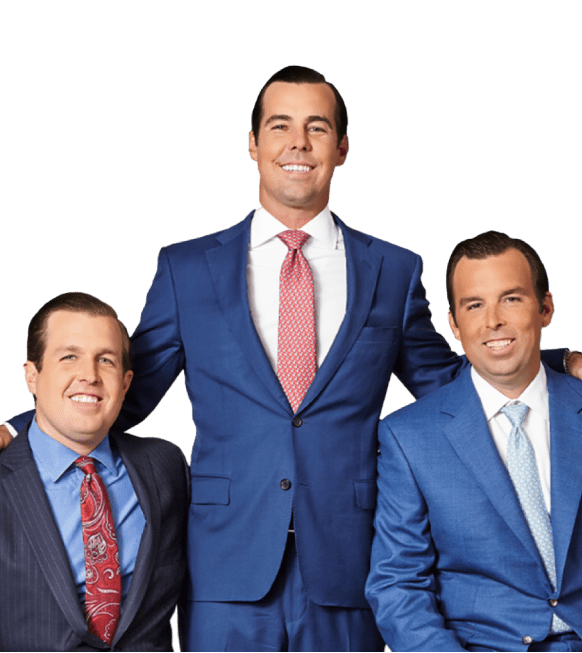 What Are the Types of Wrongful Arrest Cases?
When individuals with certain powers and authority hold you against your will, it could be a case of wrongful arrest. Wrongful arrest, also commonly referred to as false arrest, is a contentious and broad topic. For example, what exactly is considered wrongful arrest and what's not? How do you determine that the defendant's actions towards the plaintiff were wrongful? You'll find the answers to these and many other questions here. 
What Is Wrongful Arrest?
From the legal perspective, wrongful arrest refers to the unlawful restraint of a person's freedom of movement. In that case, one individual holds another against their will or takes them into custody without consent or legal authority to do so. 
Types of Wrongful Arrest Cases
Cases of wrongful arrest vary from one situation to another. Generally, here are the most common types of wrongful arrest cases. 
Arrest of the Wrong Person
When a police officer or security guard arrests the wrong person, it could be a case of a genuine mistake or wrongful arrest. For an arrest to be considered wrongful, law enforcement must have acted without cause or beyond the scope of their powers. 
Below is an example.
Suppose the police arrest you based on someone else's sworn statement. In that case, if it turns out that the sworn statement was a lie, then this may not be a case of wrongful arrest. The defense could argue that the police might have acted within their powers and based the sworn statement from the witness. However, this situation is also subject to interpretation and additional scrutiny by a judge. 
On the other hand, if you insult law enforcement and they become angry, their anger should not be a reason to arrest you. This is because insulting a police officer might be morally wrong but not a crime. Therefore, a police officer cannot arrest you based on their anger or resentment of your actions. 
Arrest Without Probable Cause
Police officers need probable cause to arrest a suspect or obtain an arrest warrant from a judge. However, sometimes, some law enforcement agents arrest individuals without probable cause, which violates the victim's constitutional rights. For such an arrest to be considered lawful, the police officer must establish enough reason to proceed with the arrest.
Probable cause cannot be based on an individual's "feelings." Instead, it should be based on facts surrounding the circumstances. So, for example, a police officer cannot arrest you just because they had a hunch that you were a robber. Instead, they can arrest you if they have facts to support their actions. 
Lying to Obtain an Arrest Warrant
There have been numerous cases where law enforcement authorities have previously lied to a judge to obtain an arrest warrant. For example, in the winter of 2021, a Seattle court ruled that a longtime King County sheriff's detective lied under oath to obtain a search warrant against a murder suspect. As a result, the individual was wrongfully arrested by a SWAT team. He then sued the officer and King County over the incident after it was established that the officer had exaggerated her statements to obtain an arrest warrant. 
Race-Based Arrest
Racial profiling is a common problem in the United States. There have been countless cases where members of particular racial backgrounds are more likely to be wrongfully arrested by law enforcement and even security guards than their counterparts from other races. If you or your loved one has been arrested for race-related reasons, you need to consult with an experienced attorney. 
Malice-Driven Arrest 
Malice-driven arrests are usually conducted to harm the victim in one way or another intentionally. Although these cases vary from one situation to another, some common examples of malicious arrests include:
arresting an individual to cover up misconduct;
arresting an individual to punish them for something not related to their arrest;
arresting an individual to ruin their reputation by bringing baseless criminal charges against them; or
arresting an individual to divert attention from the actual perpetrator of the crime. 
Arrest Without Reading the Miranda Rights
The Miranda rights are a kind of notification or warning given by law enforcement to individuals in custody informing them that:
they have a right to remain silent;
anything they say can be used against them in court;
they have a right to have a lawyer present during questioning; and
the state can appoint a lawyer for them if they cannot afford one.
However, it's important to note that the Miranda warning is only required when a suspect is in custody, and the police intend to ask them questions and then use the answers as evidence during a trial. If the police do not read the Miranda rights to the suspect, they cannot use whatever the suspect says while in custody as evidence in court. 
This further explains why police officers usually avoid arresting suspects - and make it clear to them that they are free to go. By doing so, they do not have to give a Miranda warning because the suspect has not been arrested. The police will then work on getting the incriminating statement they need, and at that point, they may be able to arrest the suspect. 
Arrest for Personal Gain
Police officers cannot arrest you for their personal gain. Instead, they must have a legitimate and legally-accepted reason to justify the arrest. 
Examples of Wrongful Arrest Cases
John goes shopping at the mall. He walks into one of the stores selling designer shoes but fails to find what he is looking for. John also struggles with social anxiety and does not like crowded places. As a result, he decides to leave the store.
A security guard confronts John at the store's entrance and accuses him of shoplifting. He then detains John and calls law enforcement. This could be a case of wrongful and unlawful arrest. 
The arrest is considered unlawful because John did not shoplift, and the security guard had no reason to arrest him in the first place.  
Other common cases of unlawful arrests include:
a police officer arresting you simply because you annoyed them but did not break any law;
a police officer arresting you after planting drugs or other illegal substances or items on you;
a police officer forcing you to admit to a crime you did not commit to find a reason to arrest you; and
a police officer handcuffs you and searches your car without any reason to do so.
Scroll down for more
How it works
It's easy to get started.
The Fee Is Free™. Only pay if we win.
Results may vary depending on your particular facts and legal circumstances.
Step 1

Submit
your claim

With a free case evaluation, submitting your case is easy with Morgan & Morgan.

Step 2

We take
action

Our dedicated team gets to work investigating your claim.

Step 3

We fight
for you

If we take on the case, our team fights to get you the results you deserve.
Client success
stories that inspire and drive change
Explore over 122,576 5-star reviews and 800 client testimonials to discover why people trust Morgan & Morgan.
Results may vary depending on your particular facts and legal circumstances. Based on Select nationwide reviews
FAQ
Get answers to commonly asked questions about our legal services and learn how we may assist you with your case.
Morgan & Morgan
Can You Legally Resist a Wrongful Arrest?

The answer to this question depends on the state where the arrest occurs. Some states permit their residents to resist wrongful arrest with reasonable force, while others do not. Even in states that permit resistance to wrongful arrest, that right is very limited. However, regardless of the situation, it is always a great idea not to resist arrest by a police officer, even if the arrest is wrongful. 

This is because, in the process of resisting an unlawful arrest, you may end up giving the police officer a reason to justify the arrest. Secondly, there is always the risk of injury as you resist arrest, which is not worth the struggle. 

In addition, the arrest might be lawful even if the arrested individual is innocent. This could be a case of the police arresting you based on another person's sworn statement as discussed earlier. 

Remember, you can be convicted for resisting arrest, even if that was not the original reason for your arrest. For instance, in New York, you will have a misdemeanor charge if you prevent a police officer from 'effecting an authorized arrest.'

This state law means that the police can arrest you as long as they have probable cause to do so. In that case, it will not matter whether or not you are innocent. And, if you resist such an arrest, you may be charged with the crime of resisting arrest.  

Which States Allow Resistance to Wrongful Arrest?

It is not possible to point out specific states that allow wrongful arrest. This is because, ideally, these states do not encourage residents to resist arrest. Instead, they merely note that residents are allowed, under the law, to resist arrest.

Any criminal defense attorney will tell you that resisting arrest is way more complicated. This is because, even if you are innocent, your actions can be used against you in court. In the end, the law enforcement actions towards you may be justified by the judge. However, even if the state 'allows' you to resist an unlawful arrest, you need to remember that you have a better chance of filing a civil lawsuit against the officers if you do not resist arrest. 

What Are the Remedies for False Arrest?

The best remedy for false arrest depends on the details of your specific case. Generally, victims of wrongful arrest can pursue any of the following remedies: 

Filing a Complaint
You can file a formal complaint against the arresting officer with the police department they have been assigned to. When you file such a complaint, the police department will determine the best course of action. In cases that involve extreme violence and misconduct, the officer could lose their job and face criminal charges. 

Filing a Motion to Suppress Evidence
This motion requests the court to throw out any evidence used to arrest the plaintiff wrongfully. It is usually filed with the court handling the victim's criminal case after the wrongful arrest. 

Filing a Civil Lawsuit
This kind of lawsuit is filed against the law enforcement officer or police department. The basis of the claim is that the officer or police department violated the plaintiff's civil rights. You can file civil lawsuits with the local courts or at the federal level. 

Initiating an Injunction
When you initiate an injunction, you are basically requesting the court to order the police department to do any of the following:

retrain their officers;
change their policies;
fire the officer or officers involved in your arrest; or
any other applicable and acceptable action. 

You can also seek monetary compensation for damages caused by the wrongful arrest incident. In that case, you will be seeking compensation for false imprisonment. The lawsuit could cite any of the following damages:

Medical Bills
This applies if you suffered injuries during the wrongful arrest and you needed medical attention. To prove this, you will need evidence of your injuries, such as photos and copies of your receipts obtained when you sought medical treatment. You will also need a doctor's report explaining the nature and extent of your injuries. 

Wages Lost
If you were wrongfully detained and unable to go to work, you may seek compensation for wages lost during that time. To prove this, you'll also need to provide proof of income, which will be used to estimate how much you would have earned working if you had not been wrongfully arrested and detained. 

Pain and Suffering
A wrongful arrest is humiliating and embarrassing. Victims of wrongful arrest often live with the mental trauma for months or even years. If this is something you or your loved ones are going through, an experienced personal injury attorney can help. 

Presumed Damages
You can also claim presumed damages if the officers violated your civil rights. These are the kinds of damages that do not require any proof of injury because they are presumed as a matter of law to result necessarily and naturally from a wrongful act.

Why You Need an Attorney After a Wrongful Arrest 

A wrongful arrest is one of the most contentious topics in the United States, making it more difficult to prove. For example, how do you prove there was no probable cause for the arrest? Remember,  police officers are protected by the qualified immunity defense, meaning the law shields them, to a particular extent, over their conduct while on duty.

But this does not mean that they cannot be held accountable for their actions. If you or your loved one has been wrongfully arrested by a police officer or security card, Morgan & Morgan wrongful arrest lawyers may be able to help. Call us today at 877-515-6977 or use our online contact form for a free, no-obligation case evaluation.
 
Scroll down for more
Load More