Title
$15 Billion
Recovered for Clients
Subtitle
Find Out If You Have A Case In Seconds, for Free.
Charlene Ware v. Houston and Killebrew, Inc.
Winther, Judy vs. Honig, Jessica
Florentino, Esteban vs. Alvarez Lopez, Eugenio
Get Your Free, Immediate Case Evaluation
Fill out all required fields
5 Star Review Image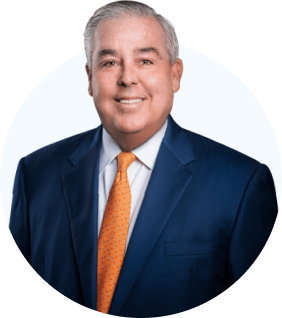 5 Star Review Copy
Our Personal Injury Lawyers Have Over
28,000 5-Star Reviews
Reviews Title
Our goal is to get you the best results, as quickly as possible.
Reviews Body
We fight For The People — not the powerful institutions that seek to deny them fair and full compensation. Some attorneys settle for less, but not us. Our 900+ attorneys are prepared to present your case in the strongest terms at trial. We never settle for less, and neither should you.
Contact us for a free, confidential, no-risk consultation to get the best outcome in your case.
It's Free Unless We Win
Morgan & Morgan is contingency based
Free to hire
Pay only if you win
Free consultations
For The People
Motivated to deliver
Get Your Free, Immediate Case Evaluation
Fill out all required fields